Erceg powers Shuckers on historic night
Brewers No. 4 prospect goes 4-for-5 with first Double-A homer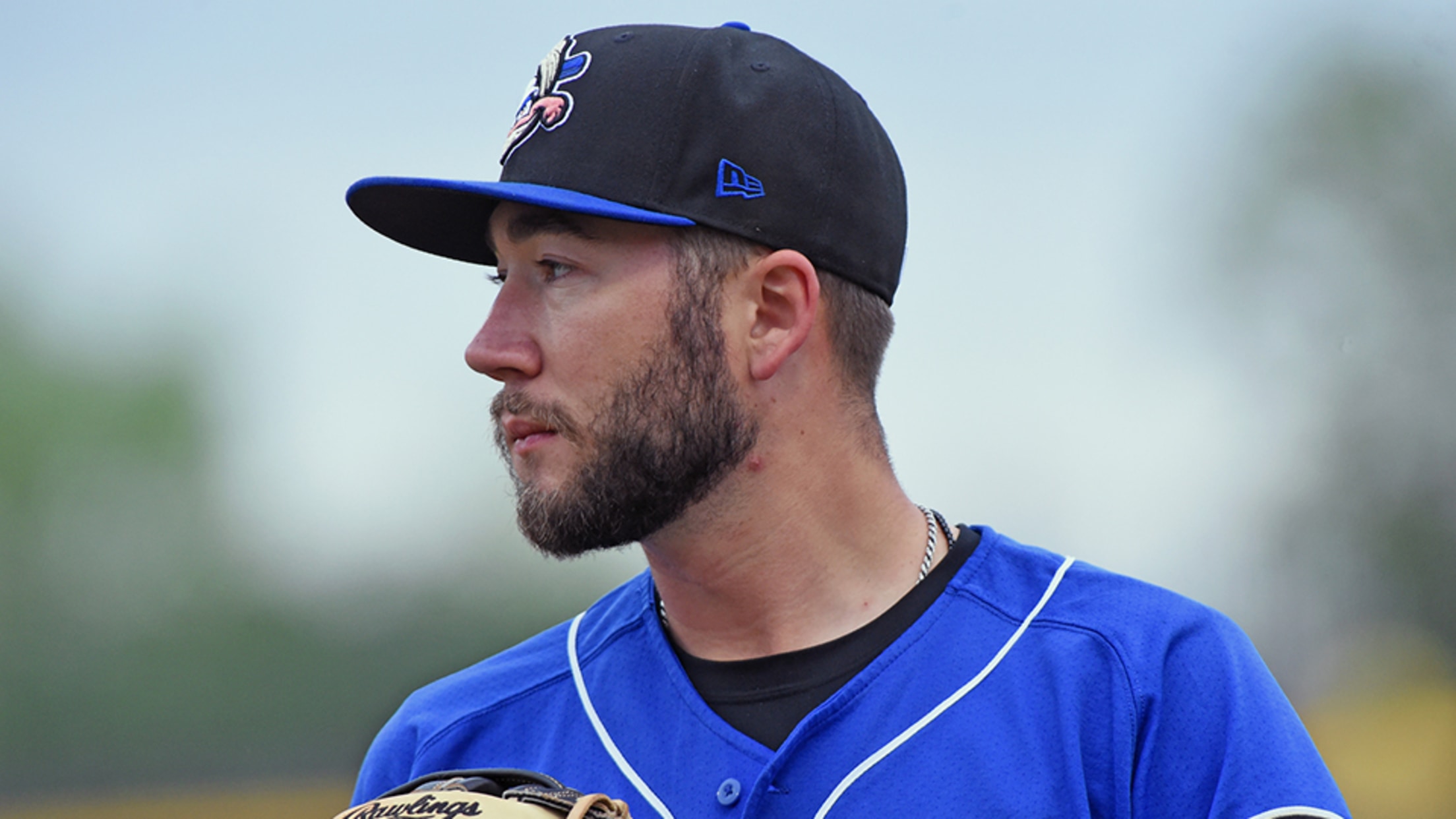 Lucas Erceg is tied for second in the Southern League with 21 hits and ranks 10th with a .362 average. (Brian McLeod/MiLB.com)
Last year, Lucas Erceg was so intent on getting a callup to Double-A, his numbers suffered. Now that he's reached Biloxi, he's not fixated on leaving anytime soon. The Brewers' No. 4 prospect went 4-for-5 and slugged his first Double-A homer in Biloxi's 15-5 romp over Mobile on Friday at Hank Aaron
Last year, Lucas Erceg was so intent on getting a callup to Double-A, his numbers suffered. Now that he's reached Biloxi, he's not fixated on leaving anytime soon.
The Brewers' No. 4 prospect went 4-for-5 and slugged his first Double-A homer in Biloxi's 15-5 romp over Mobile on Friday at Hank Aaron Stadium. The 15 runs were a franchise record for the Shuckers, who totaled 19 hits.
Gameday box score
Erceg raised his average to .362 and his OPS to .924 after tying his career high for hits in a game. He homered to right field in the opening frame, sprayed three singles, two to center field and one to right, collected four RBIs and scored three times in the blowout win.
"I think just being able to stick with my approach and not trying to do too much really helps with that," Erceg said of his recent success. "I've been working with my hitting coach a lot to make sure I'm keeping my hands down and through the ball instead of pull up. Being able to be consistent with that has been the biggest part of my success."
Abandoning that approach got Erceg in trouble last season in the Carolina League. The 2016 second-round pick hit .256/.307/.417 with 15 homers and 81 RBIs for Class A Advanced Carolina.
"I think at the beginning of last season, I shied away from my approach," Erceg said. "I had success in Spring Training and I kind of put too much pressure on myself. I was trying to keep that callup to Double-A for about a month or two while playing at High-A and put too much pressure on myself trying to move forward instead of just worrying about my progress-oriented goals, instead of my result-oriented goals.
"I think this year, I came in thinking that honestly I could care less about the numbers and work on just getting myself better as a baseball player as well as a teammate."
The only glaring absence from the 22-year-old's stellar start to his Double-A career is the lack of power, with Erceg homering once after hitting 15 for the Mudcats.
But with strong gusts coming in from right field in Biloxi's MGM Park, Erceg's focus on driving the ball up the middle and into the outfield gaps is quintessential for success.
"He's made a concise effort of being on time and squaring the ball up a little more, hitting the ball a little bit more on a line than in the air" Shuckers hitting coach Al LeBoeuf said. "As a result, his numbers are showing it."
It's also partly because the pitchers are better in Double-A.
"To me, home runs are mistakes and they're pitched and not hit," Erceg said. "As long as I'm hitting the ball hard on a line, I'll be just fine."
Jake Hager also picked up four hits for the Shuckers, homering, doubling twice and scoring twice.
Biloxi starter Thomas Jankins improved to 3-0, allowing three runs -- two earned -- on four hits over 5 2/3 innings. He walked four and struck out four.
Angels No. 14 prospect Taylor Ward smacked a two-run homer for the BayBears.
Josh Horton is a contributor to MiLB.com. Follow him on Twitter @joshhortonMiLB