Outta here: Not all ejections are created equal
Players and managers aren't the only ones who get the heave-ho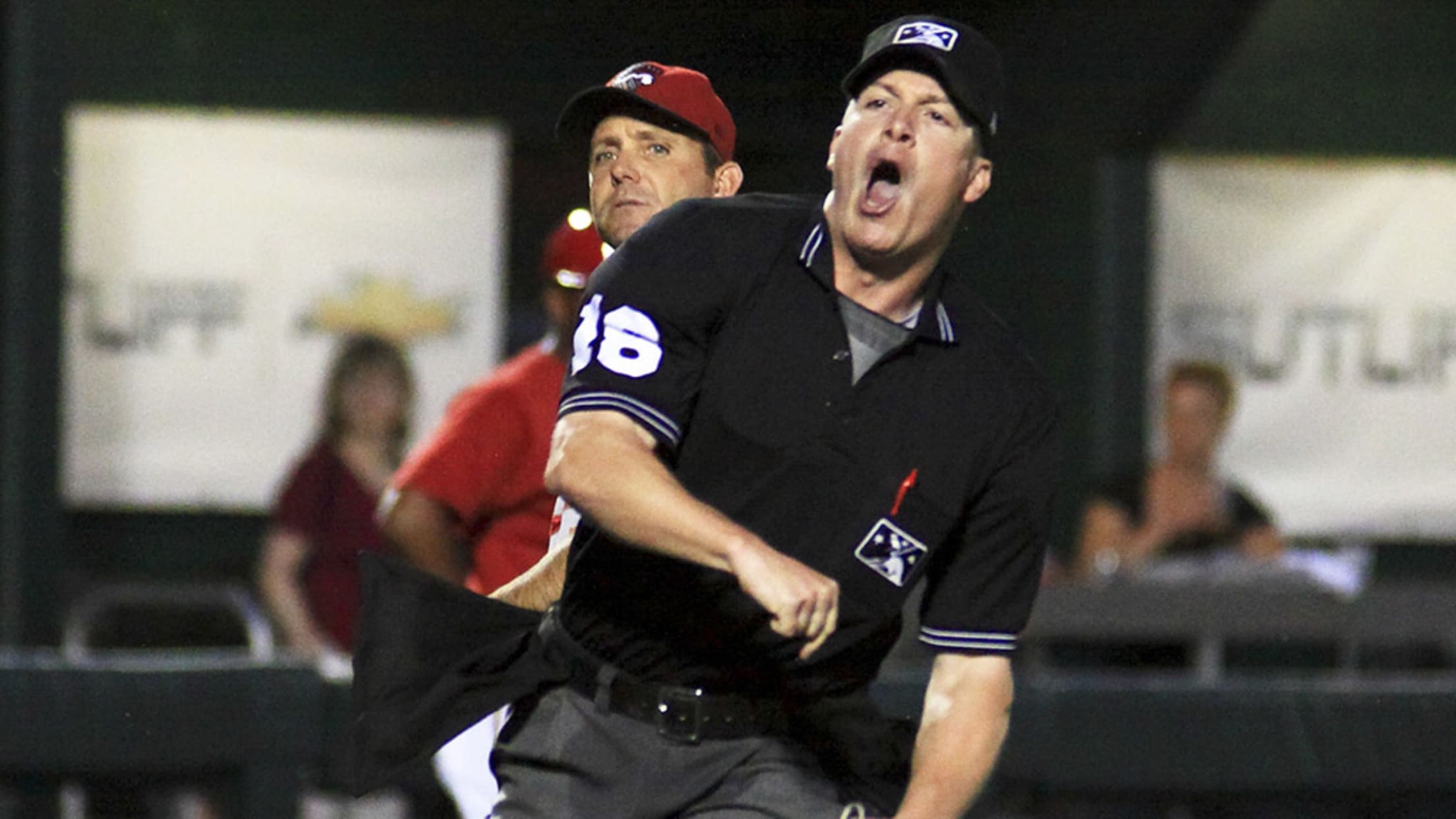 Groundskeepers, batboys and even interns have found themselves on the wrong end of disputes with umpires. (Will Bentzel/MiLB.com)
The home run, the strikeout, the beer and the hot dog -- all staples of baseball. As is the ejection. Why does a screaming, dirt-kicking, expletive-laced argument provide so much enjoyment for the masses who witness it? Whatever the cause, the spectacle of an ejection has woven itself seamlessly into
The home run, the strikeout, the beer and the hot dog -- all staples of baseball. As is the ejection. Why does a screaming, dirt-kicking, expletive-laced argument provide so much enjoyment for the masses who witness it? Whatever the cause, the spectacle of an ejection has woven itself seamlessly into the fabric of the game.
It electrifies, amuses and shows that adults never fully outgrow their inner child. Fans for and against the ejected party go wild as their hero or villain rants, raves and is ultimately told to go to bed without supper. But make no mistake -- players, managers and coaches are not the only ones who can draw the ire of umpires.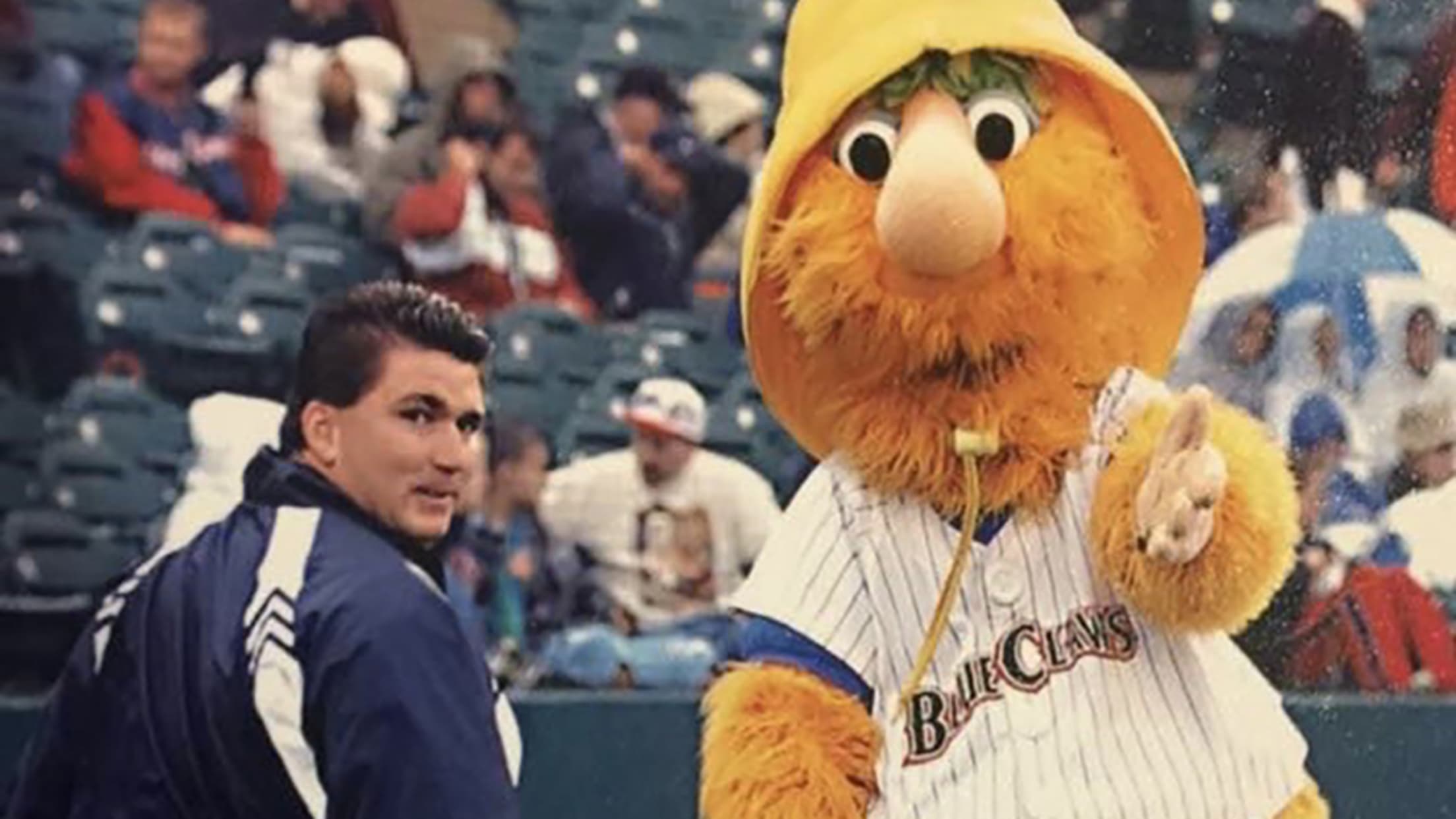 Standing his ground
As an expert on turf, Bill Butler has nearly 30 years of experience. His jobs in professional baseball range from head groundskeeper in the Minor Leagues to the same role in the big leagues with the Mets (in 2004). Butler has seen much during his career, yet he couldn't have foreseen the events of May 23, 2003.
He was closing out the second month of his third season as head groundskeeper for Class A Lakewood of the South Atlantic League, and rainy weather had saturated the small New Jersey community for nearly a week, making it harder to prep the field each day.
"The umpiring crew spoke with me before the game," Butler remembered. "We talked about the field and they said if it got to a certain point where it was too much to let them know. More rain was in the forecast and it started around the second or third inning. We did our thing [putting drying agent down] in between innings, but it would only help for so long."
As Butler recalls, both managers agreed beforehand that if the weather did not improve, the game should be called after it became official. The umpires concurred ... until they didn't.
"[Lakewood] was winning at the end of five [innings]," Butler said. "But the umpires kept the game going, despite the rain, which was heavy at that point. The field was not in good shape. We kept signaling that enough was enough, but they didn't stop. Players and coaches on both sides were starting to get on the umps about it."
After watching three consecutive batters get hit by pitches and a ball get thrown into the stands, Butler figured the time had come. He printed out a copy of the radar weather report to show how much rain was still to come. The two-man crew was talking to one another when he approached with evidence of the need to call the game. As Butler recalled, he wasn't greeted warmly.
"They said, 'We don't want you here right now.' I explained that the field couldn't take any more and the weather was getting worse. They didn't want to hear it and I fired back with some choice words of my own after explaining I was doing only what we all had agreed to prior to the game," he said. "The next thing I know, I'm the first [known] groundskeeper to get ejected from a game."
Butler made a point of telling members of his staff that if anything other than a tarp touched the field, they'd be in trouble. The umpires called the game, although the night continued for Butler with good-natured jokes from players and coaches.
"I took it in stride and had fun with it. I have all the respect in the world for umpires," he said. "I was friendly with many of them and built up a rapport and relationship with them. It's tough being an umpire, particularly when it's only a two-man crew. I wasn't trying to show anyone up, but it got to the point where I had to say something. So I did."
In doing so, Butler became the first, and so far only, groundskeeper known to be ejected from a Minor or Major League game.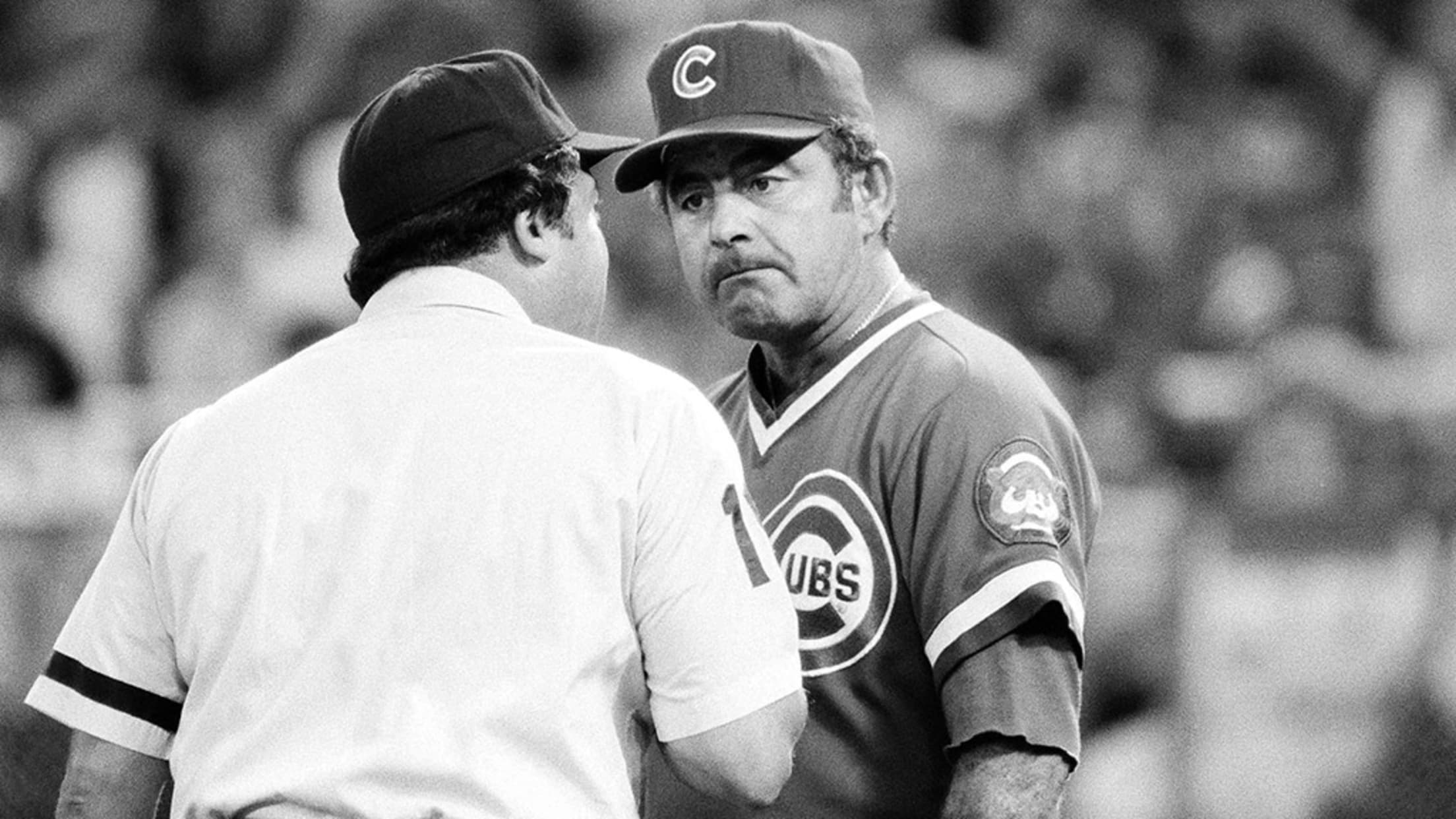 Peer pressure
Teenagers have more than enough to stress over without being caught between grownups throwing tantrums on a baseball field. But that didn't save 14-year-old Sam Morris from an unfortunate fate during a 1984 Pacific Coast League game between Triple-A Portland and Vancouver.
In a game featuring several future Major Leaguers, including Darren Daulton, Tom Candiotti and Teddy Higuera, Beavers manager Lee Elia found himself on the short end of an argument with first-base umpire Pam Postema. Elia began the walk down the right-field line to the clubhouse but stopped at his club's bullpen to take a seat -- literally.
"I had my say, and being the intelligent man that I am, I decided to toss the chair onto the field and then kept walking," said Elia, who managed parts of four seasons in the Majors with the Cubs and Phillies. "Pam was behind me and I heard her yell for someone to pick it up."
That someone was Morris, who went to retrieve the chair only to draw jeers from the pitchers in the Portland bullpen. He stopped.
"'Don't you dare pick that chair up,'" the 82-year-old Elia recalled pitchers telling the stunned batboy. '"Skip threw it there and he did it for a reason.'"
Postema, who four years later became the first woman to umpire a Major League Spring Training game, told Morris to join Elia in the clubhouse.
"When [Morris] came inside [the clubhouse], he was teary-eyed. I told him not to worry about it and that it happens to all of us," Elia said. "It's certainly odd to see a batboy get run, but he didn't do what she said and the umpires rule the field in that sense, so off he went. It was pretty amusing after things died down, but we were all on his side and made him feel better about it afterwards."
Thankfully, then-PCL president William Cutler had the foresight not to fine Morris, quipping, "How do you fine a batboy?"
For his part, Morris took the ejection in stride and found a silver lining in gaining a measure of notoriety.
"There is one benefit from it," he told the Associated Press. "Now all the players know my name."
Pulling the plug
Derek Dye knew his 2012 internship with Class A Advanced Daytona would involve a variety of roles. He didn't realize one would make him a mini-celebrity.
"We rotated each week doing different things," the Illinois native said. "One week was ticket services, the next would be dealing with concessions and another was running the in-game entertainment. I was a DJ in those instances, for lack of a better term."
So it went for Dye, who was at the control of music and sound effects on Aug. 1, 2012 in a Florida State League matchup with Fort Myers at Jackie Robinson Ballpark. A questionable call in the late innings went against the home team, which drew former Major Leaguer and Cubs manager Brian Harper into a discussion with the umpires. Looking to have some fun, Dye decided to entertain the crowd by playing "Three Blind Mice" over the public-address system.
The fans found the humor in it. The players did too. Home plate umpire Mario Seneca did not.
"The umpire looked up at us and said, 'You're gone!'" Dye recalled. "They made me turn off all audio for the rest of the night and I was told to leave the stadium. I knew what happened, but at the same time I was sort of in a daze."
Despite getting run from the stadium, Dye hung around and actually hopped on the air with Daytona's broadcasters for another inning, explaining his side of the story. It wasn't until he headed home that he began to worry about what had happened.
"I called my parents to tell them and had sent out some tweets about [the ejection]. I figured it would make some noise, but not to the extent it did. At that point of the night, I was worried if I'd even still have an internship," he said. "I found out later the ejection meant an automatic fine of $525, and I was banned from the press box for the rest of the season. [General manager Brady Ballard] picked up the tab on that, which was nice"
Dye not only kept his internship but found a brush with celebrity. The next morning, he was awakened by a 6 a.m. phone call from a news station in Wisconsin. He gave the interview from his closet to avoid waking his roommates. The calls kept coming until he went to the ballpark.
"After talking to a bunch of media all day, I head to the stadium and there were about 75 media requests that first day alone," he recalled. "I was on ESPN's 'SportsCenter' and ABC's 'Good Morning America.' My ejection ended up as a question on [the ABC game show] 'Who Wants to Be a Millionaire?' I was nominated for a MiLBY after the season and signed a bunch of autographs and posed for photos. I had fun with it."
And thus, Derek Dye's place in Minor League lore was assured.
Michael Avallone is a writer for MiLB.com. Follow him on Twitter @MavalloneMiLB.