San Antonio Missions Announce 2021 Field Staff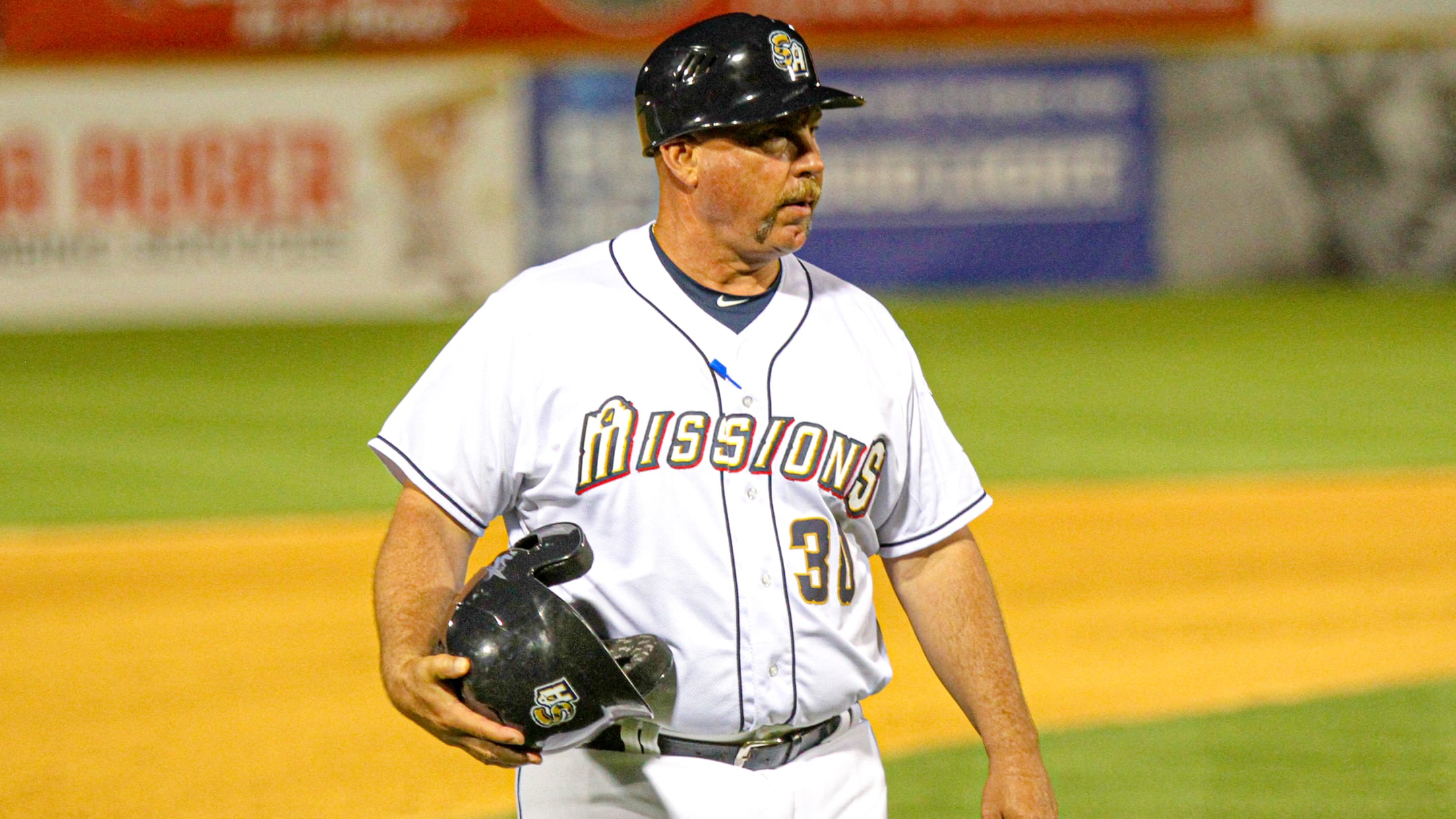 Phillip Wellman Returns to Hometown to Manage Missions San Antonio – The San Antonio Missions in conjunction with the San Diego Padres announced today their field staff for the 2021 season. San Antonio native, Phillip Wellman, will return to the Missions as Manager and will be joined on staff by
Phillip Wellman Returns to Hometown to Manage Missions
San Antonio – The San Antonio Missions in conjunction with the San Diego Padres announced today their field staff for the 2021 season. San Antonio native, Phillip Wellman, will return to the Missions as Manager and will be joined on staff by Hitting Coach Raul Padron, Pitching Coach Pete Zamora, Fielding Coach Freddy Flores, Athletic Trainer Allyse Kramer and Strength Coach Mark Spadavecchia.
Wellman, 59, enters his sixth season with the Padres organization and 22nd overall as a Minor League Manager. Wellman, who managed the Missions from 2016-18, led the Amarillo Sod Poodles to a Texas League Championship during the 2019 season. Wellman has a managerial record of 1,216 – 1,281.
Prior to joining the San Diego organization in 2016, Phillip spent four seasons with the Los Angeles Angels organization as a manager and hitting coach. Wellman managed the Mississippi Braves for four seasons leading the Braves to a Southern League Championship in 2008.
The San Antonio native graduated from Madison High School in 1980. Phillip played four seasons (1984-1987) in the Minor Leagues with the Braves, Twins, and the Pirates Organizations.
Padron, 36, will return to San Antonio and serve as the Missions Hitting Coach in 2021. Padron, was with the Missions in 2018. This will be the Venezuelan native's sixth season as coach in the Padres Organziation and fourth at the Double-A level.
He played seven minor league seasons six in the Oakland Athletics organization and one in the Cleveland Indians organization.
Zamora, 51, has been tabbed as the Missions Pitching Coach and has spent the last six seasons in the Padres organization as a pitching coach. Pete pitched for the Missions in 1998 as a member of the Los Angeles Dodgers Organization. Zamora was 3-8 with a 4.46 ERA in his 12 starts in San Antonio.
The Mission Viejo, California native played eight minor league seasons, three with the Dodgers organization, three with Phillies organization, one with the Mets organization, and parts of a season with the Yankees, Brewers and Dbacks organizations. He was originally drafted by Los Angeles in the 20th round of the 1997 MLB Draft out of UCLA.
Flores , 47, will serve as the Fielding Coach for the Missions in 2021 in what will be his 5th season as a coach with the Padres organization. He most recently served as the fielding coach in 2019 for the Amarillo Sod Poodles.
The Missions training staff will be led by Athletic Trainer Allyse Kramer and Strength Coach Mark Spadavecchia.
The 119th season of baseball in San Antonio begins Tuesday, May 4th, as the Missions begin their new era as a member of the Double-A Centeral League and take on the Corpus Christi Hooks. The Missions home opener is slated for Tuesday, May 18thversus the Frisco RoughRiders. For ticket info go to www.samissions.com or call at 210-675-7275.
*******