Pelicans Extend Logo to Myrtle Beach High School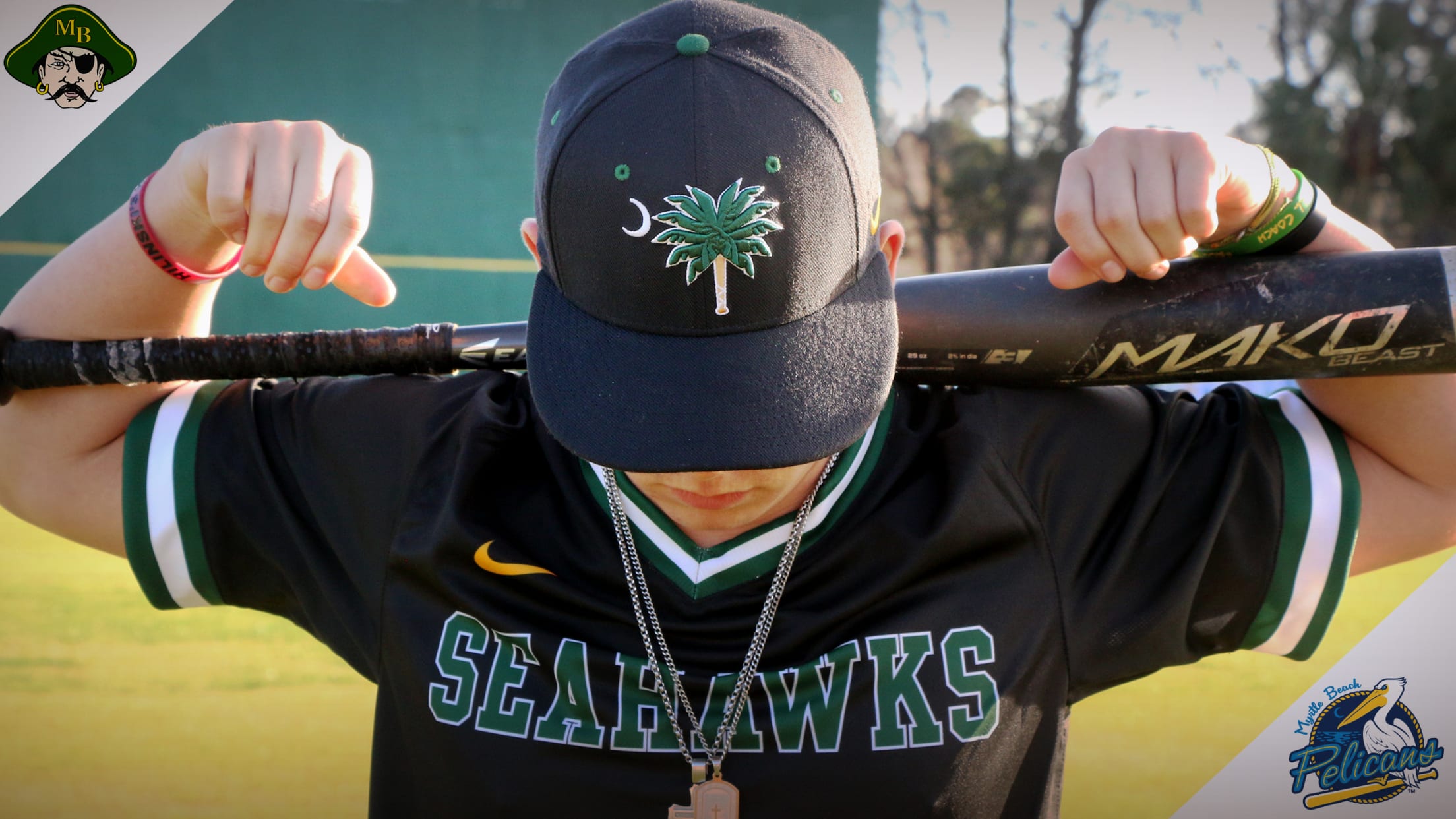 The Myrtle Beach Pelicans are excited to partner with Myrtle Beach High School Baseball to expand the team's on-field look for the upcoming season. The Palmetto State design, originally released by the Pelicans in June of 2019, will now appear on the 2020 game caps for MBHS Baseball."Over the years
The Myrtle Beach Pelicans are excited to partner with Myrtle Beach High School Baseball to expand the team's on-field look for the upcoming season. The Palmetto State design, originally released by the Pelicans in June of 2019, will now appear on the 2020 game caps for MBHS Baseball.
"Over the years we've developed a great relationship with the Pelicans," said MBHS Head Coach Tim Christy. "To be able to incorporate one of their logos into our uniforms is a testament to their connection to the Myrtle Beach community."
The mark, which is modeled after the emblem seen on the South Carolina state flag, features a textured palmetto tree with a baseball bat tree trunk and crescent moon.
"We're proud to extend the brand into the Grand Strand community and to have the Myrtle Beach High School Baseball team incorporate it into their uniforms," stated Pelicans' General Manager Ryan Moore.
In 2019 the Pelicans released the Palmetto State mark as a part of the team's Local Appreciation Saturdays campaign. The campaign, which will return in 2020, is labeled Palmetto State Saturdays and any South Carolina resident can save $3 off their game ticket when they show their South Carolina ID at the Anderson Brothers Bank Box Office. Every Saturday the team also sports the Palmetto State jerseys and hats on-field.
The 2020 season is the 22nd season for the Pelicans franchise and fifth as the Class A-Advanced affiliate of the Chicago Cubs. For tickets visit MyrtleBeachPelicans.com, call (843) 918-6000, or visit the Pelicans Box Office.
Special thanks to Brandon Bruce, Austin Gordon, Matt Carom, Ethan Brown, Tyler Burgess, and Colbey Regan for helping to unveil the new MBHS on-field cap. Photo credit: Larry Kave.