Season finale in Wilmington canceled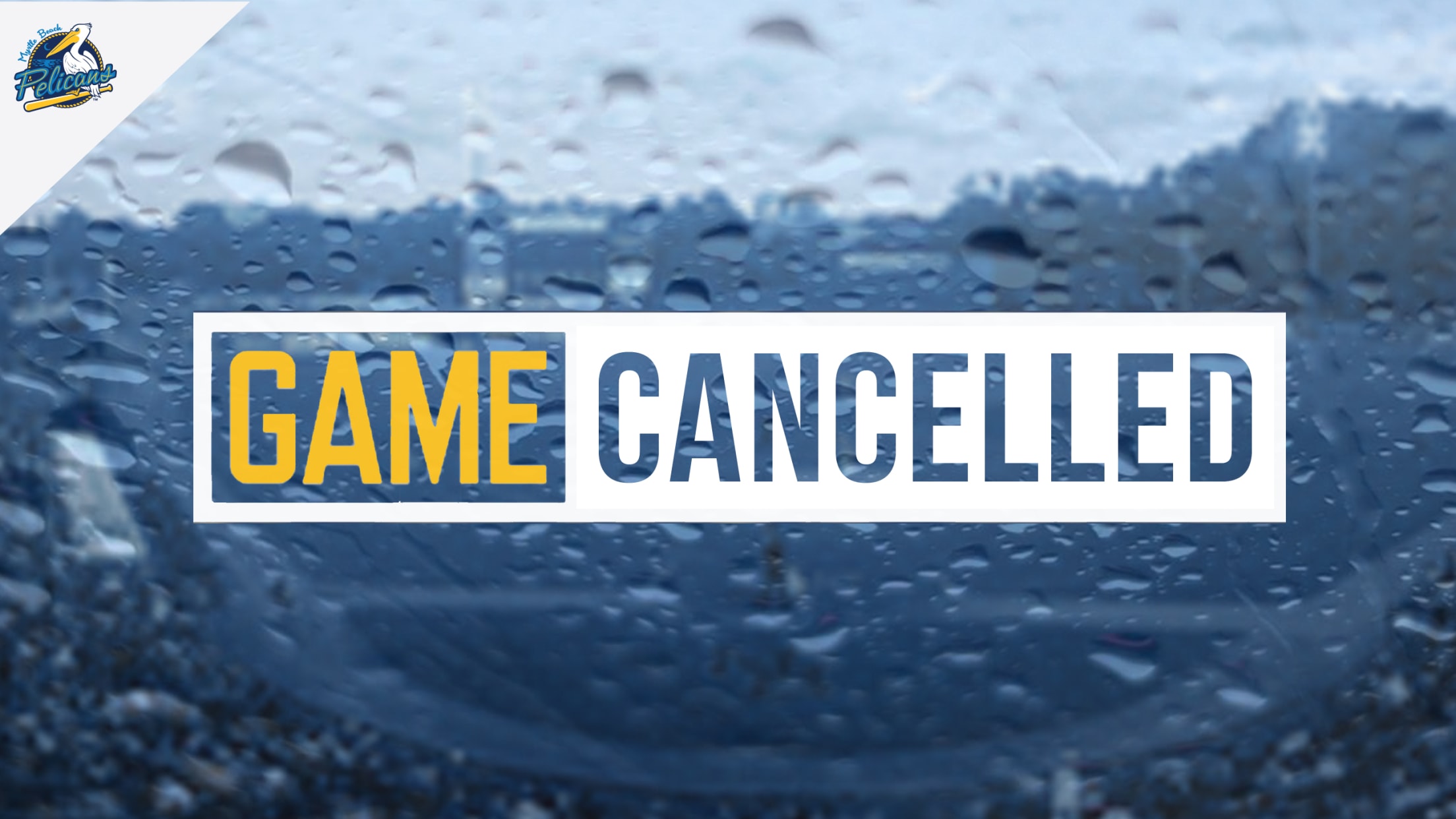 WILMINGTON, De. (September 1, 2019) - In conjunction with the Kansas City Royals, the Chicago Cubs, the Wilmington Blue Rocks and the Myrtle Beach Pelicans, the Carolina League announced on Sunday that the season finale between the Pelicans and the Blue Rocks on Monday, September 2 from Frawley Stadium will
WILMINGTON, De. (September 1, 2019) - In conjunction with the Kansas City Royals, the Chicago Cubs, the Wilmington Blue Rocks and the Myrtle Beach Pelicans, the Carolina League announced on Sunday that the season finale between the Pelicans and the Blue Rocks on Monday, September 2 from Frawley Stadium will be canceled and not made up. The decision comes with the safety of players and coaches in mind after South Carolina Gov. Henry McMaster announced evacuation orders of the South Carolina coast due to Hurricane Dorian.
The game has been canceled to allow the players and coaches ample time to evacuate upon returning to Myrtle Beach.
For more information or to purchase tickets visit myrtlebeachpelicans.com or call 843-918-6000.
ABOUT THE PELICANS: The Myrtle Beach Pelicans are the Class A-Advanced affiliate of the Chicago Cubs and play their home games at TicketReturn.Com Field at Pelicans Ballpark in Myrtle Beach, South Carolina. Since being acquired by a group led by Chuck Greenberg during the 2006 season, the Pelicans have repeatedly set team attendance records and become known as one of Minor League Baseball's most innovative and creative franchises. The team and its employees have been dedicated to making a difference in the Myrtle Beach community, specifically giving back over $2 million in donations, fundraising proceeds, in-kind services and community service since launching the Pelicans Play It Forward Community Initiative in 2013. TicketReturn.Com Field at Pelicans Ballpark has ranked in the top eight in all of Minor League Baseball by Stadium Journey in six of the last seven seasons. The same publication also placed the Pelicans in the Top 100 Stadium Experiences and the best in the Carolina League for six of the past seven seasons. In June 2017, the Pelicans won the 2017 TripAdvisor.com Certificate of Excellence award. On the field, the team has won four Mills Cup Championships, including claims to back-to-back titles in 1999 and 2000, and again in 2015 and 2016. The Pelicans have made 11 postseason appearances behind 13 half-season Southern Division championships, including the first half of the 2015 season, second half of 2016 and first half of 2017. For more information on the Myrtle Beach Pelicans, please contact the Pelicans at (843) 918-6000 or email [email protected].