Sounds Announce 2020 Home Schedule
Sounds Open Campaign on April 9 at First Tennessee Park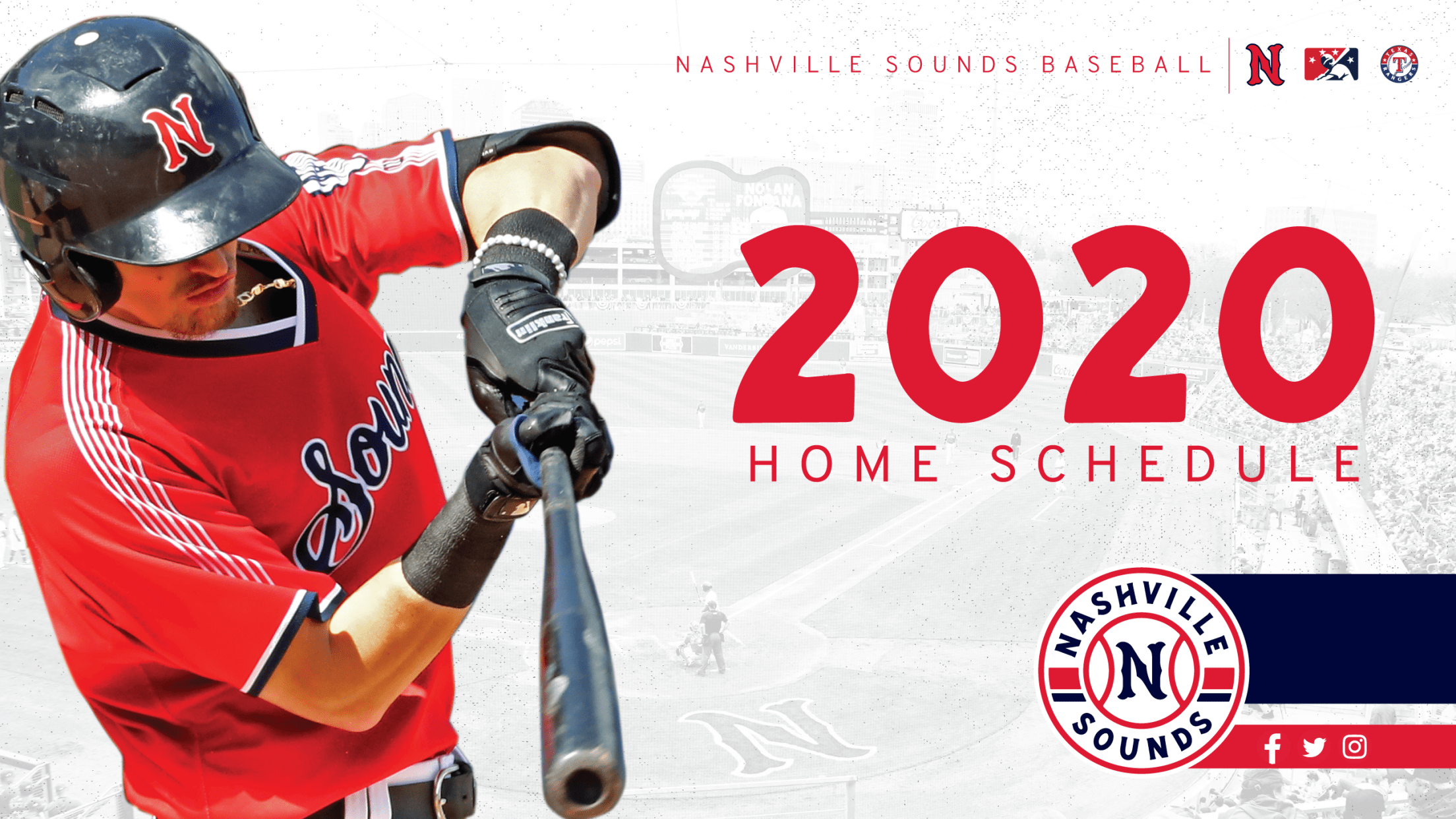 The Nashville Sounds Baseball Club today announced its 2020 home schedule for the sixth season at First Tennessee Park, in conjunction with the Pacific Coast League. For the third time in six years, the Sounds will open their season at home. Opening Day of 2020 is scheduled for Thursday, April
The Nashville Sounds Baseball Club today announced its 2020 home schedule for the sixth season at First Tennessee Park, in conjunction with the Pacific Coast League. For the third time in six years, the Sounds will open their season at home. Opening Day of 2020 is scheduled for Thursday, April 9 when the Sounds host the Iowa Cubs.
The home opener against the Triple-A affiliate of the Chicago Cubs is the beginning of a season-opening five-game homestand at First Tennessee Park.
"Over 2.7 million fans have watched Nashville Sounds baseball in the first five years of First Tennessee Park," said Sounds General Manager Adam Nuse. "Our front office staff is already planning exciting promotions and attractions at Minor League Baseball's best ballpark for 2020."
Notable home games during the 2020 season include Easter Sunday on April 12 (Iowa), Mother's Day on May 10 (Round Rock) and Memorial Day on May 25 (Oklahoma City). The Sounds will also play at home on July 3 (Round Rock).
First Tennessee Park and the Nashville Sounds will host 10 different homestands to fill the 70-game 2020 home schedule. The team will host one four-game stand, one five-game, one six-game, three seven-game homestands, two eight-game homestands and two nine-game homestands.
The first nine-game homestand is May 16 to 25 when the Sounds welcome the Memphis Redbirds and Oklahoma City Dodgers. The last nine-game homestand of the season is from June 25 to July 3 when the Sounds host the Omaha Storm Chasers and Round Rock Express.
33 weekend dates fill the schedule, including 11 Friday games, 11 Saturday dates and 11 Sunday contests.
The full 2020 schedule complete with game times and all road games will be released in Fall.
2020 season ticket memberships are on sale (click here) through the Nashville Sounds ticket office with special early-bird benefits and incentives through the month of August. For more information on membership packages, call 615-690-4487, or e-mail [email protected].