Place a $100 Deposit for 2021 Memberships

Place a $100 Deposit for 2021 Memberships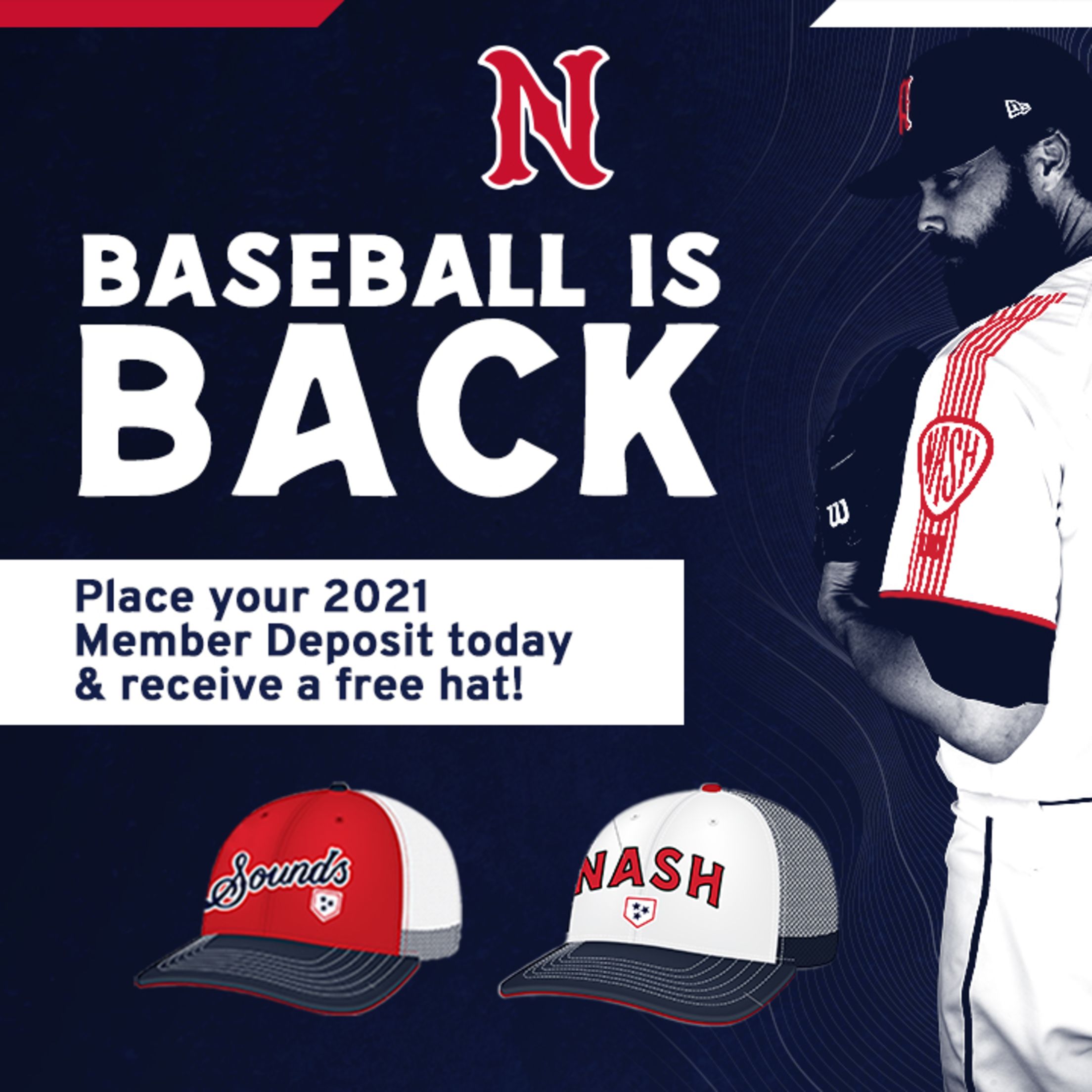 In 2021, Nashville Sounds baseball returns!
Reclaim your summer at the ballpark with Season Ticket Memberships: providing families, companies, and fans like you with the best seating locations, experience, amenities and benefits First Horizon Park has to offer!
Whether enjoying baseball in downtown Nashville, dining on a pre-game meal in the Brauer Lounge, entertaining your customers and employees, or building a tradition with your family and friends: the best way to experience Sounds baseball is as a Season Ticket Member!
The time is now! Get in early to grab the seats you want in 2021 by placing your $100 deposit today and we'll save your place in line for seat selection. Don't delay, or someone may swipe your favorite seats! Your spot in line for choosing seats will be determined based on the date you submit your deposit.
PLANS: Available in variety of Full Season, Half Season & 18-Game Plans.
BENEFITS: Includes Free Game Day Parking, discounts for the Pro Shop, Flexible Online Ticket Exchange and much more!
Show your enthusiasm for Sounds baseball today by placing your $100 deposit for 2021 and receive your choice of one of two styles of exclusive Season Ticket Member Hats (while supplies last)!
2021 Deposit Price: $100*
*Deposits subject to taxes and fees.
**The deposit campaign is for fans looking to become Season Ticket Members. No action is needed for current Members.