Tuesday's game canceled; final homestand scheduled to begin Wednesday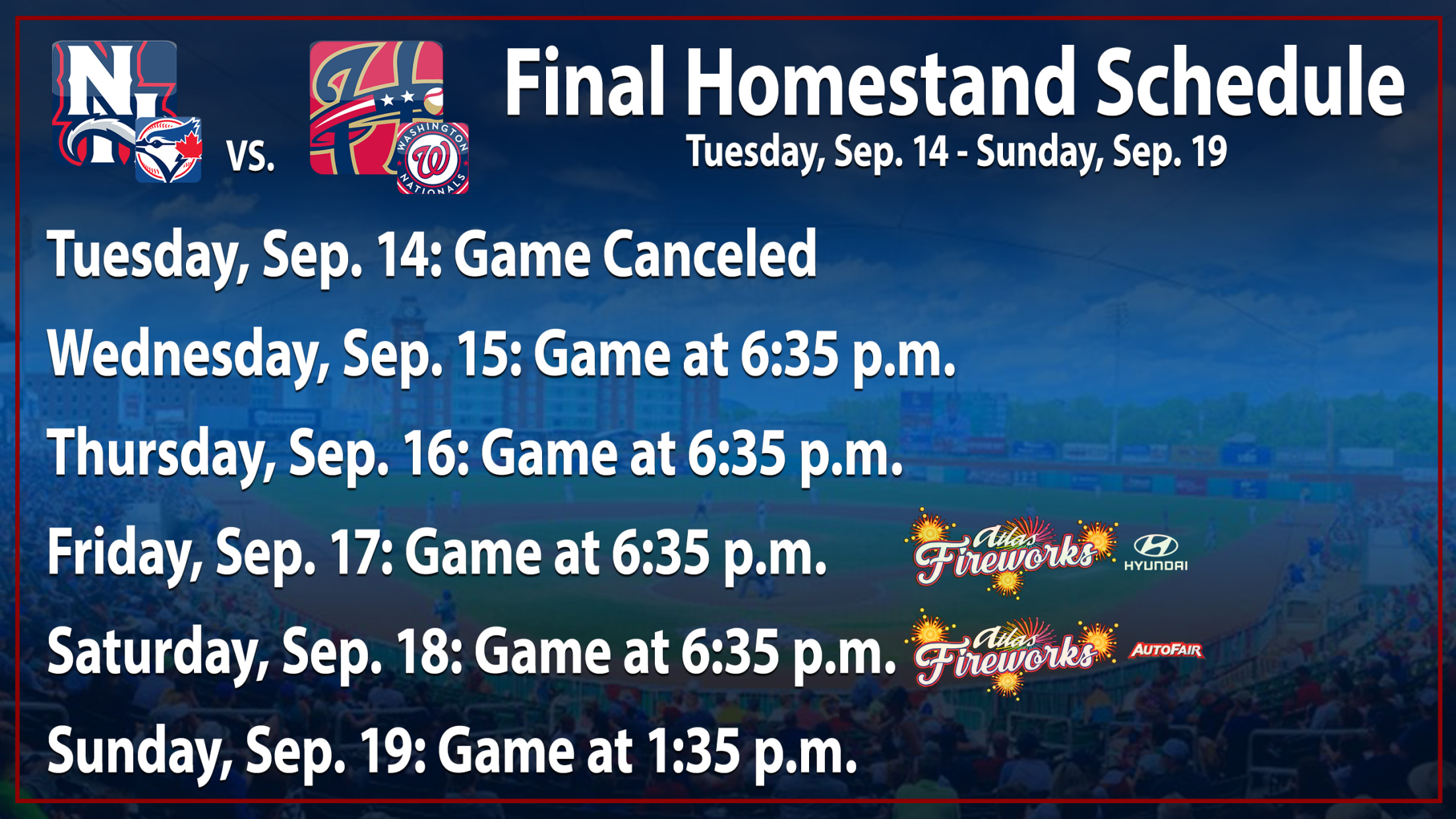 Manchester, N.H. – The New Hampshire Fisher Cats (Blue Jays Double-A affiliate) will return to Delta Dental Stadium for a five-game, season-ending series against the Harrisburg Senators (Washington Nationals) starting on Wednesday night at 6:35 p.m. Tuesday's game has been canceled to allow for an additional day of precautionary testing
Manchester, N.H. – The New Hampshire Fisher Cats (Blue Jays Double-A affiliate) will return to Delta Dental Stadium for a five-game, season-ending series against the Harrisburg Senators (Washington Nationals) starting on Wednesday night at 6:35 p.m.
Tuesday's game has been canceled to allow for an additional day of precautionary testing and contact tracing.
Fans with tickets for Tuesday's game can redeem them at the Fisher Cats Box Office or over the phone at (603) 641-2005 for any other game this season.
For tickets and a full promotional schedule, including SNHU's STEM in the Stadium Night on Wednesday, Thursday's Eversource Reading Challenge game, a Winter Hat Giveaway from Eastern Propane & Oil on Thursday and Sunday, Atlas Fireworks on Friday (presented by Hyundai) and Saturday (presented by AutoFair), plus Kids Run the Bases on Sunday thanks to the New Hampshire State Liquor Commission, Division of Enforcement, visit NHFisherCats.com.