15 Runs on 18 Hits Gives Rawhide the Win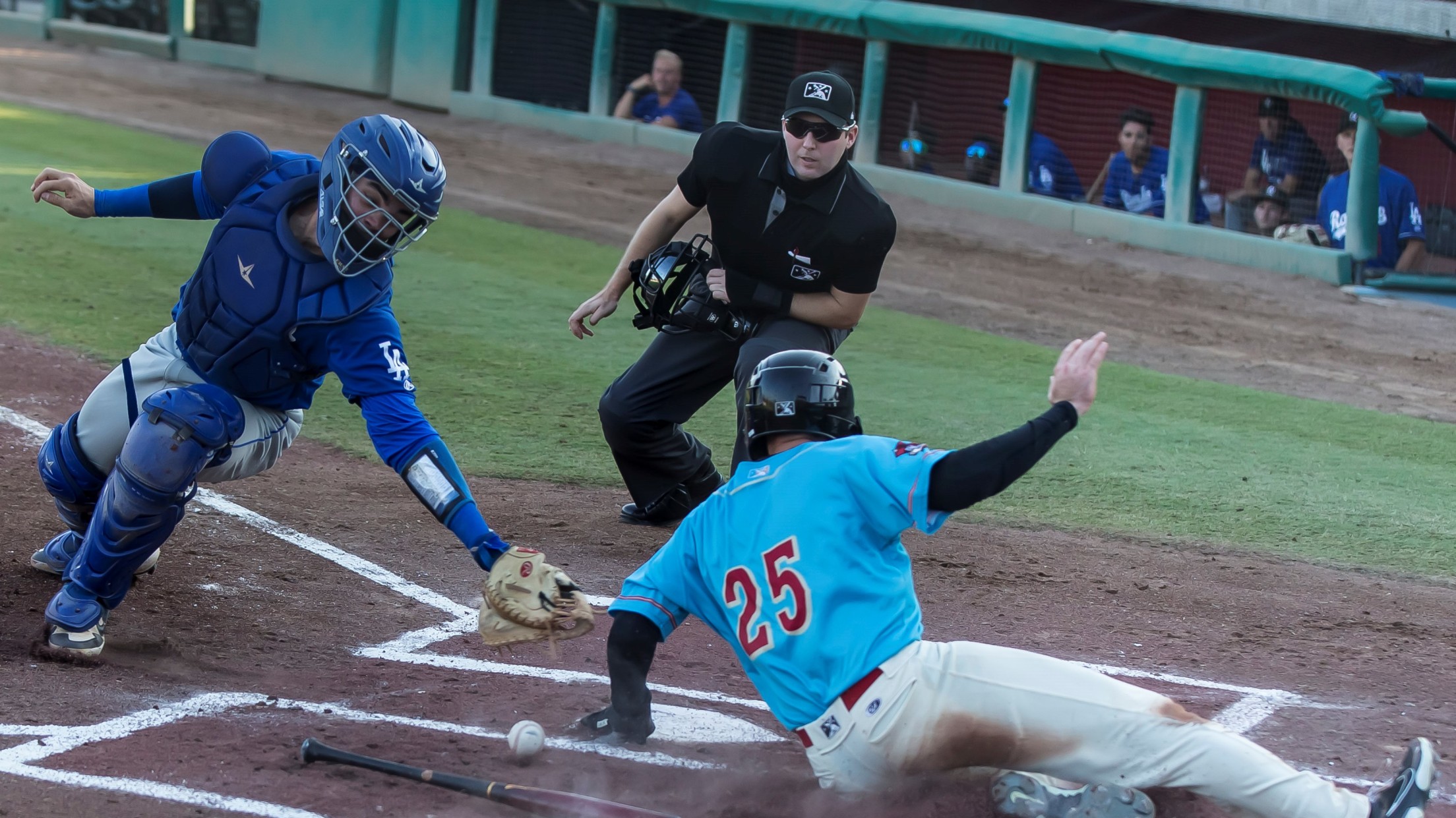 VISALIA, CA-On their second to last Friday home game of the season, the Visalia Rawhide decided to put on a hitting clinic as every player in the lineup besides Neyfy Castillo got a hit, and even he was able to knock in a run and score a run in the
VISALIA, CA-On their second to last Friday home game of the season, the Visalia Rawhide decided to put on a hitting clinic as every player in the lineup besides Neyfy Castillo got a hit, and even he was able to knock in a run and score a run in the team's dominant 15-5 win over Rancho Cucamonga.
Not only did eight of the Rawhide's nine players in the lineup get a hit, five of those eight were able to record hits multiple times with Tim Tawa reaching base in all six of his at-bats, almost hitting for the ultra-rare cycle with two doubles, a triple, two singles and a walk while knocking in two RBI.
Channy Ortiz also had himself a day with four hits and three RBI in his five at-bats, while Deyvison De Los Santos and Adrian Del Castillo also recorded multiple hits and three RBI with Del Castillo launching a homerun in the bottom of the 5th inning. A strong showing from four of the Rawhide's August acquisitions. Ortiz picked up his first career RBI and Del Castillo hit his first career homerun.
Other hitters of note were Jeferson Espinal, the Diamondbacks top-30 prospect, who recorded a double and a single, SP Chen with a hit, two RBI and two runs, Wilderd Patino with a hit and a run and Caleb Roberts who also recorded a hit along with two runs and an RBI.
Kyle Backhus had another strong start, pitching five innings and only giving up two hits and one earned run with five strikeouts as he picked up his second win of the season giving him a record of 2-0.
Relief pitching had varying results, with Eric Mendez keeping up his torrid pace as he looks like the ace of the bullpen, tossing three strikeouts in two innings with zero hits or earned runs given up. The other two Rawhide relievers, Francis Beriguete and Enmannuel Acosta, combined for the final two frames of the game with four earned runs and four hits.
The Rawhide play the Quakes in game five of the six-game series on Saturday night at 6 PM pacific time.