66ers Strong Pitching, Big First Inning Lead to 7-2 Win Versus Storm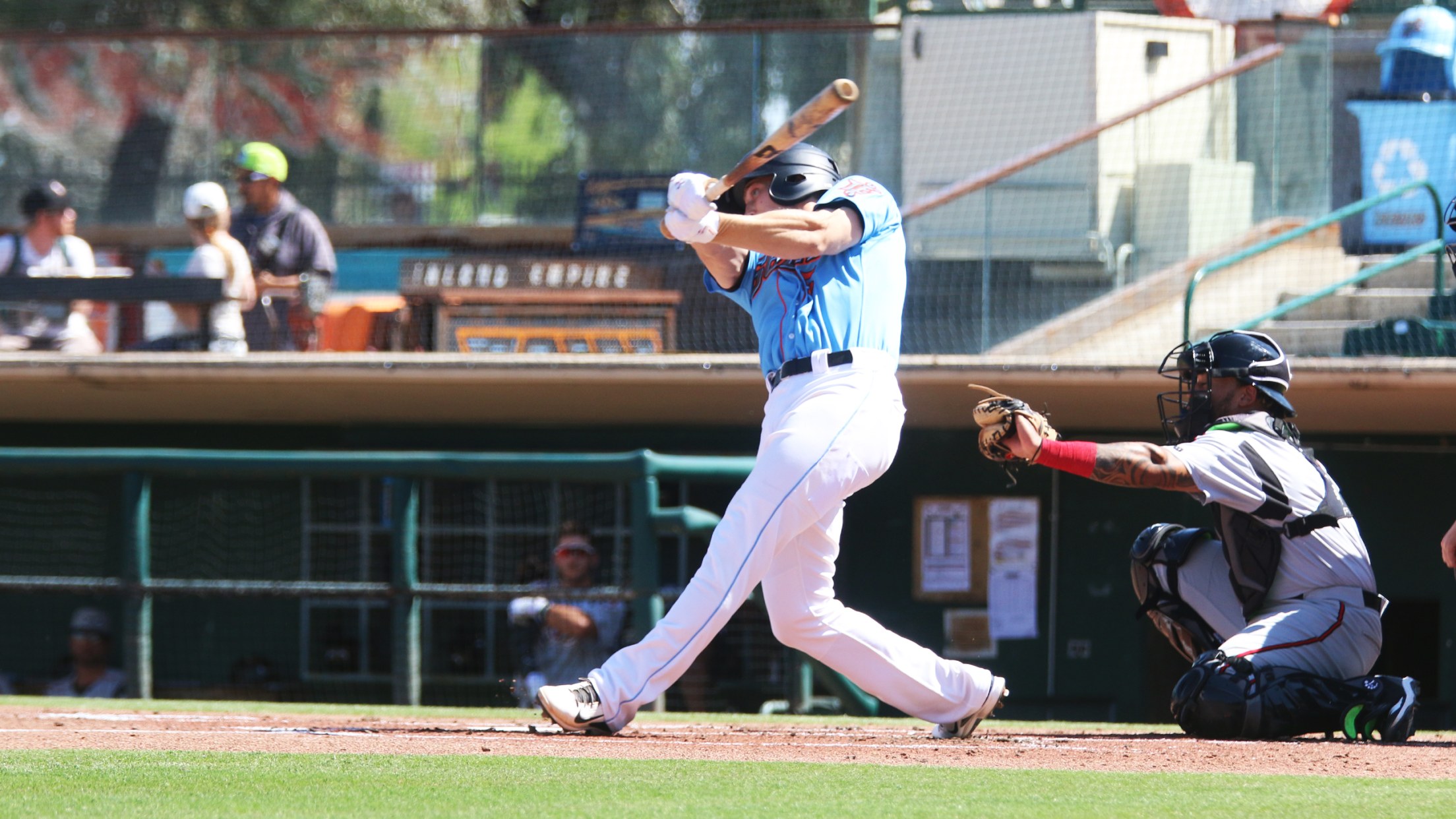 San Bernardino, CA- The Inland Empire 66ers of San Bernardino used a four-run first innings and dominant mound work from Chris Rodriguez and Oliver Ortega (1-1) to down Lake Elsinore 7-2 on Friday night. The win sent Lake Elsinore (8-8) to its fifth straight defeat, second in a row of
San Bernardino, CA- The Inland Empire 66ers of San Bernardino used a four-run first innings and dominant mound work from Chris Rodriguez and Oliver Ortega (1-1) to down Lake Elsinore 7-2 on Friday night. The win sent Lake Elsinore (8-8) to its fifth straight defeat, second in a row of this series. Inland Empire (8-8) improved to 4-6 versus the Padres affiliate.
After Sixers' starter Chris Rodriguez struck out the side in the first inning, his counterpart Luis Patiño struggled in the home half as Inland Empire leadoff batter Leonardo Rivas smacked a triple to left to open the bottom of the first. Patiño then walked four of the next five batters bringing in a pair of runs. The Storm botched a potential double-play ball that brought home two more runs. Patiño did not come out for the second after a 39 pitch (18 strike) inning. The 66ers tacked on another run in the third on Jordan Zimmerman's RBI single and a 5-0 lead. Zimmerman struck gold in the fifth when he tagged Robbie Erlin's offering deep to left center for a two-run homer. It was Zimmerman's first dinger of the season. Rodriguez was stellar for the Sixers in his start tossing four shutout frames allowing four hits, no walks and fanning seven batters. He has allowed no earned runs in 9.1 IP in 2019. Oliver Ortega (1-1) relieved Rodriguez and was strong allowing a solo homer to Tirso Ornelas in the seventh and another run in the ninth but went five frames allowing the two runs on two hits, two walks and fanning six.
The series concludes Saturday at 7:05pm. The contest can be seen and heard live at 66ers.com.