Snappers Spoil Captains Playoff Bid With 5-3 Win In Final Game of Season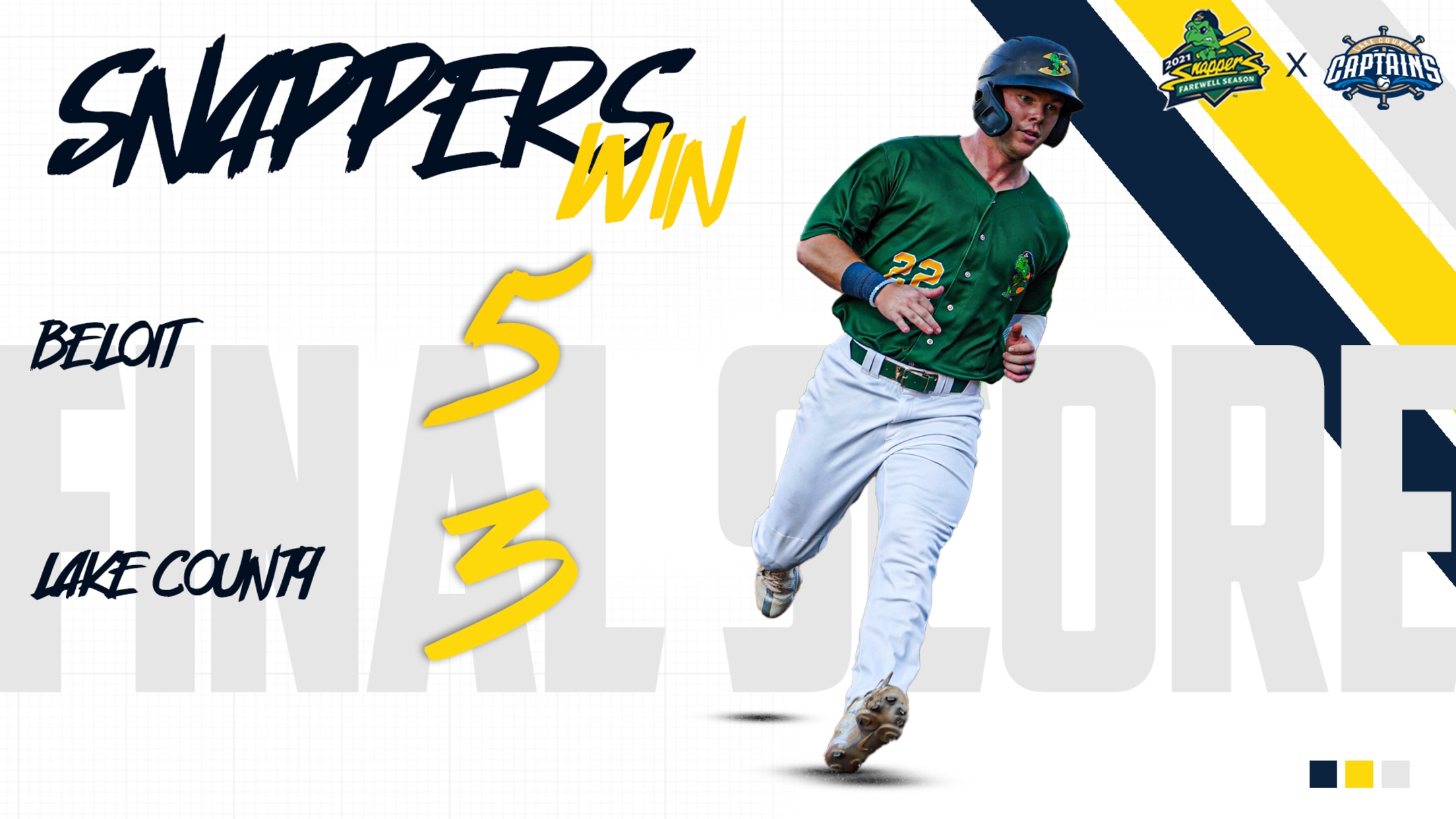 EASTLAKE, OH - The Beloit Snappers (55-65) closed out the 120-game season with a 5-3 win over the Lake County Captains (65-55) to end the Captains bid for a playoff berth. It was also the final game the Snappers would play under the franchise name. The Snappers pieced together four
EASTLAKE, OH - The Beloit Snappers (55-65) closed out the 120-game season with a 5-3 win over the Lake County Captains (65-55) to end the Captains bid for a playoff berth. It was also the final game the Snappers would play under the franchise name.
The Snappers pieced together four straight two-out hits, plating two runs in the top of the first inning. Snappers' starter George Soriano dealt in the early going of his start, finishing with 5 2/3 innings and three earned runs.
Beloit added to their lead in the top of the sixth with three runs on four straight hits again. Up 5-0, the Snappers gave up three runs in the sixth inning to Lake County, closing the gap to two runs.
The Captains made one final push in the bottom of the ninth inning. Lake County loaded the bases with no outs against Snappers' closer Tyler Mitzel who struck out José Tena and forced Jhonkensy Noel to ground into a season ending 5-4-3 double play, securing a 5-3 win for the Snappers.
Beloit's Top Performers: Soriano earned the win for Beloit in the season finale. Connor Scott, Bennett Hostetler, and Troy Johnston each had two-hit efforts in the win. Catcher David Martinez ended the season with a season-high three hits, including a double.
Thank you, Beloit Snappers fans for a fantastic 2021. See you soon.
Beloit will start the 2022 on the road in Cedar Rapids on April 8th and will play their first home series starting on April 12th against the Wisconsin Timber Rattlers.