Andy Thomas Leads AquaSox To 9th Straight Win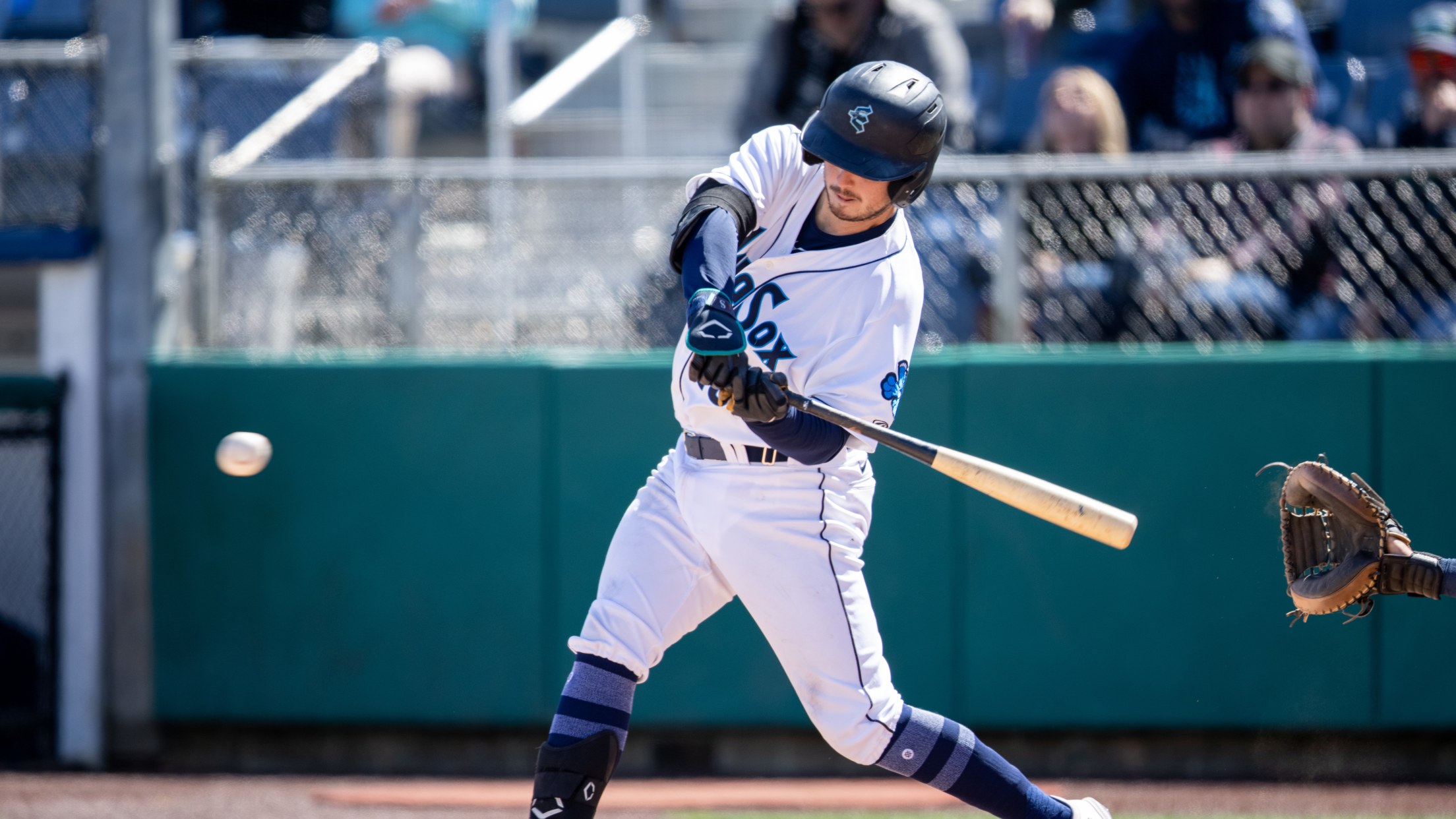 EVERETT, WASHINGTON: The AquaSox came into Wednesday's game looking to make history. Riding an eight-game win streak, they knew they could do something the franchise had never done before - make it nine. The offense fired up early as Spencer Packard lead off with a sharp single. A couple batters
EVERETT, WASHINGTON: The AquaSox came into Wednesday's game looking to make history. Riding an eight-game win streak, they knew they could do something the franchise had never done before - make it nine. The offense fired up early as Spencer Packard lead off with a sharp single. A couple batters later Alberto Rodriguez walked, bringing up Andy Thomas with two on and one out. Thomas came through with the clutch RBI single, and advanced to second on a defensive miscue.
@andythomas1998 getting the offense started early pic.twitter.com/8YiFaRZ4Ek

— Everett AquaSox (@EverettAquaSox) June 16, 2022
Dariel Gomez followed with another RBI single to make it a 2-0 game after one inning. Gomez is now hitting .289 in the month of June with nine runs batted in.
@DarielAneudysGF playing add on to get Everett another run! pic.twitter.com/w2FM95v151

— Everett AquaSox (@EverettAquaSox) June 16, 2022
Things looked good for Everett until the top of the second when a comeback-liner nailed starter Bryce Miller in the forearm. He finished the inning but was then lifted as a precaution. Miller's final line was 2 innings pitched, two hits, no runs, no walks and one strikeout. His ERA with Everett lowered to 1.77.
Thomas provided the boom again for Everett, hitting a two-run homer in the bottom of the sixth, extending the AquaSox lead to 4-2. For Thomas, it was his sixth home run of the year.
The AquaSox would nab one more run in the bottom of the eighth as Mike Salvatore hit a sacrifice fly, scoring Justin Lavey from second base, extending the AquaSox lead to 5-2.
three runs batted in by @andythomas1998 tonight, this one was a no doubter pic.twitter.com/ZawYo8blwL

— Everett AquaSox (@EverettAquaSox) June 16, 2022
After Miller was pulled, Everett's bullpen came to the rescue. Relievers Jarod Bayless, Peyton Alford, Matt Willrodt, and Leon Hunter Jr combined for seven innings of relief, allowing just two runs, three hits and striking out six along the way.
Alford, making his AquaSox season debut collected his first win of the season. While Willrodt collected his second hold of the year and Hunter his fourth save.
Nine games under.500 on June 4th, Everett evened their record at 29-29 with the win and are just 1.5 games back of second place Spokane.
PICTURED ABOVE: Andy Thomas
PHOTO CREDIT: Shari Sommerfeld
Game three of the six game series will start tomorrow at 7:05. Join for us Throwback Thursday and take advantage of some great deals. We will have $3.00 hot dogs, $3.00 sodas, $3.00 popcorn and $3.00 12-ounce cans of Coors Light
ABOUT THE EVERETT AQUASOX:
The Everett AquaSox are the High-A affiliate of the Seattle Mariners who were ranked number one by Baseball America's 2022 Organization Talent Rankings. The roster is highlighted by shortstop Noelvi Marte. Marte is currently ranked number 11 on MLBs top 100 list and ranked number two on the Mariners top 30 prospects list. Joining Marte in Everett from the Mariners top 30 prospect list are: Outfielder Alberto Rodriguez (#8), lefthanded pitcher Adam Macko (#11), right-handed pitcher Bryce Miller (#23), and outfielder Victor Labrada (#26). Group tickets, family outings and ticket packages for the 2022 season are selling fast but still available for purchase. For more information on how you can be a part of our team this season call our office at (425) 258-3673 or visit AquaSox.com for more information.