Bonds had humble start in the Minors
All-time home run king began career in Carolina League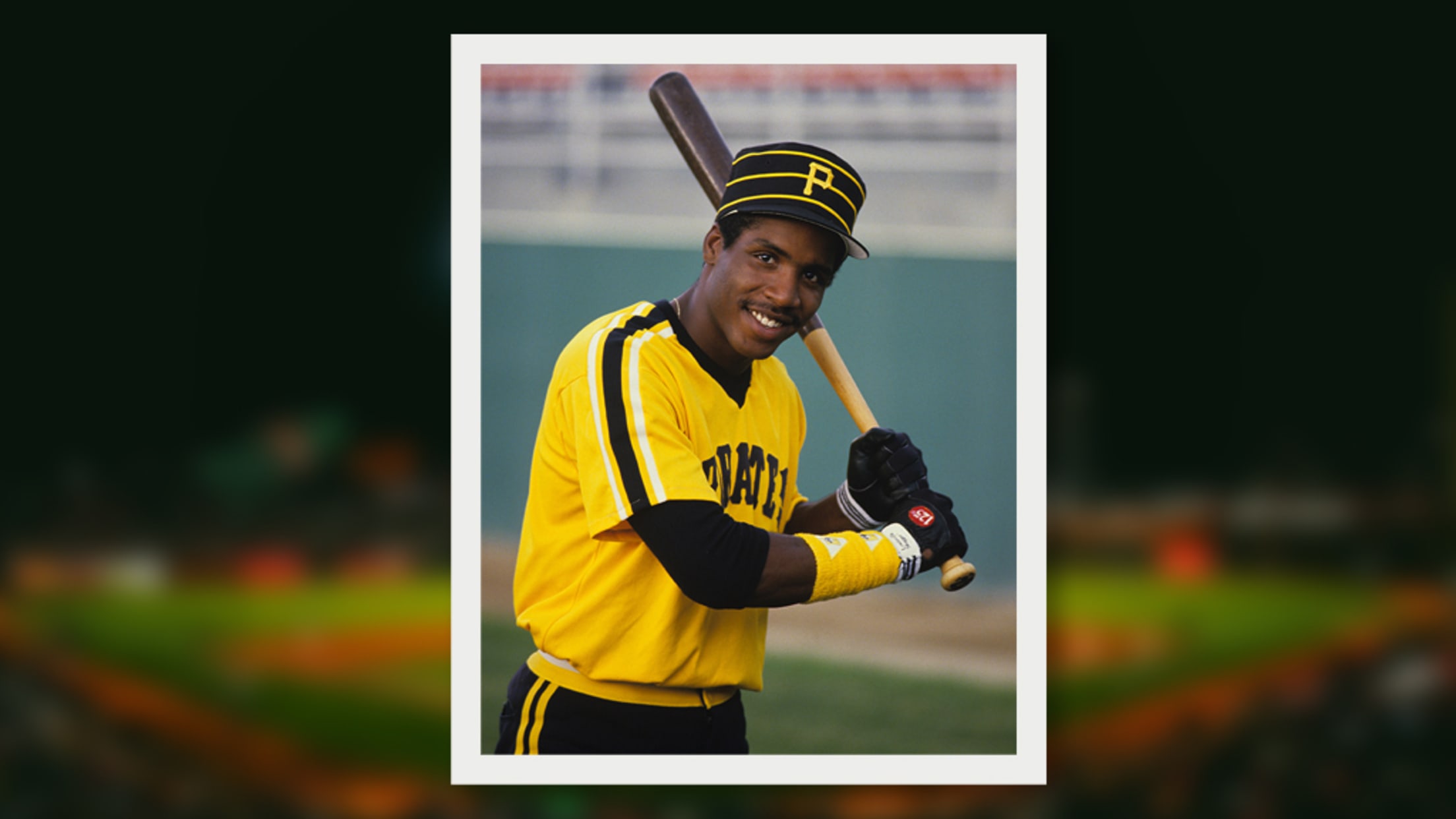 Barry Bonds owns the Major League record with 762 home runs.
The little line in the transactions column that ran in newspapers across the country on June 6, 1985 seems almost comical now. That Barry Bonds' introduction into the public psyche consisted of a few words that stated he had signed with Pittsburgh and would be sent to their training facility
The little line in the transactions column that ran in newspapers across the country on June 6, 1985 seems almost comical now. That Barry Bonds' introduction into the public psyche consisted of a few words that stated he had signed with Pittsburgh and would be sent to their training facility in Bradenton, Fla., is laughable considering how much ink has been spilled in the ensuing years over one of the game's most controversial sluggers.
Then again, there was no indication that Bonds, who broke Hank Aaron's career home run mark Tuesday night at AT&T Park in San Francisco, would go on to become, well, Barry Bonds. Bonds smacked a one-out solo home run in the fifth inning in an 8-6 loss to the Washington Nationals.
For those who knew him way back when, Bonds was a slim slugger, brash and talented. There wasn't any sign that he'd become an icon to some but a lightning rod for most.
Bonds' introduction into professional baseball consisted of 115 Minor League games, 71 of which were with Class A Prince William of the Carolina League (currently the Potomac Nationals) in 1985. He began 1986 with the Hawaii Islanders of the Pacific Coast League but appeared in only 44 games before the Pirates brought him to the big leagues at the end of May.
He spent less than a season in the Minors and did enough -- 20 home runs, 74 RBIs and .303 batting average in 402 at-bats -- to prove he'd be a good Major Leaguer. That in itself shouldn't be surprising considering he was coming off a career at Arizona State in which his 45 homers placed him second to Bob Horner (56) on the Sun Devils' all-time home run list. Jeff Larish (51) has since pushed Bonds down to third. (Horner, incidentally, went right to the Major Leagues out of ASU and won the National League Rookie of the Year with Atlanta in 1978.)
Then-Arizona State coach Jim Brock told the Associated Press at the time that "Bonds has a high ceiling and that he could be a Major League superstar." But later in the same article, which ran a few weeks before the Pirates selected Bonds with the sixth overall pick, some scouts questioned his attitude and used a suspension he served for breaking team curfew as a sophomore as proof of a potential problem.
So it was with little fanfare, and accompanied by some apprehension, that Bonds headed for Virginia and the Prince William Pirates. Buck Goldthorn was the catcher at Prince William and remembers being impressed with Bonds from the outset.
"He showed up, and it was obvious that he was destined for success," Goldthorn said. "He was very talented, and he obviously had all the tools that it would take to succeed. The ball just jumped off his bat differently than most. Being a catcher, I saw that.
"He was strong, and he had a great compact swing. He was able to wait on the ball so much before he reacted. That's what impressed me so much about him."
Goldthorn, however, laughs when he tells a story about a conversation he had with Branch Rickey III about the Pirates' newest hitting prodigy. At the time Rickey, who is currently the president of the Pacific Coast League, was the director of player development in Pittsburgh. The way Goldthorn remembers the conversation, Rickey had concerns about Bonds' power and was worried that he would only be "a line drive, doubles hitter." Rickey, however, remembers the conversation a bit differently.
"What I said was that I didn't think he'd become a significant power hitter unless he came to pull the ball," Rickey said. "It was a lively discussion. I had mentioned to Burk that when Willie Stargell came up he was an opposite field hitter and that he came to have pull power. I think the general background is certainly that all-field hitters can become dead pull hitters, but dead pull hitters can never learn to become all-field hitters. I can't think of any significant exceptions, so seeing Bonds, at the time, as a largely all-fields hitter my comment was that he couldn't become a significant home run hitter unless he did come to pull the ball.
"Did I ever envision him becoming a superstar for his power? No. And I think there is a good portion of his career that points to that. I don't believe many of us in Pittsburgh envisioned Bonds having this type of career. Certainly the first decade he played he didn't demonstrate the power he has over the last 10 years for whatever reasons."
Bonds hit .299 with 13 homers and 37 RBIs for the Pirates. But his presence wasn't enough to spark Prince William, which finished in last place, 29½ games behind the Lynchburg Mets. The fans in Pittsburgh were already anticipating Bonds' arrival in 1986, but the Pirates decided he needed some more seasoning and sent him to Hawaii to begin the year. The Islanders were a moribund franchise and would move to Colorado Springs following the 1987 season.
Bonds did little to improve the situation, struggling at first to find his way. He was hitting .276 with two homers, 18 RBIs and 21 strikeouts in 87 at-bats through his first 25 games.
"I got off to a bad start, but I didn't pressure myself," Bonds told United Press International. "There's not much different between college ball and the Minors except for the control of the pitchers. They really know what they're doing up here."
Bonds figured it out quickly, though, hitting five homers and driving in 19 runs over his final 61 at-bats, raising his average to .311 before he was promoted to Pittsburgh at the end of May.
"He was just like everyone else," said former Hawaii teammate and current Portland Beavers manager Rich Renteria. "You could tell he had some skills and some talent, though. I remember him working very hard. He's always been the same person he is today. He was always outwardly confident, and though some people saw that as arrogant, that's the way he's always been because he knew he could play.
"I don't think anyone could have foreseen what he's become, but you could tell he had talent. I do know that he worked very hard and tried his best. He carried himself that way. At the time he hit the ball dominantly to all fields and you saw the ball just jump off his bat."
The ball is still jumping off Bonds' bat all these years after some humble beginnings in the Minor Leagues.
Kevin T. Czerwinski is a reporter for MLB.com.