Beyond the Ballpark with Cody Ponce
Tribe starter Cody Ponce talks about his favorite things outside of baseball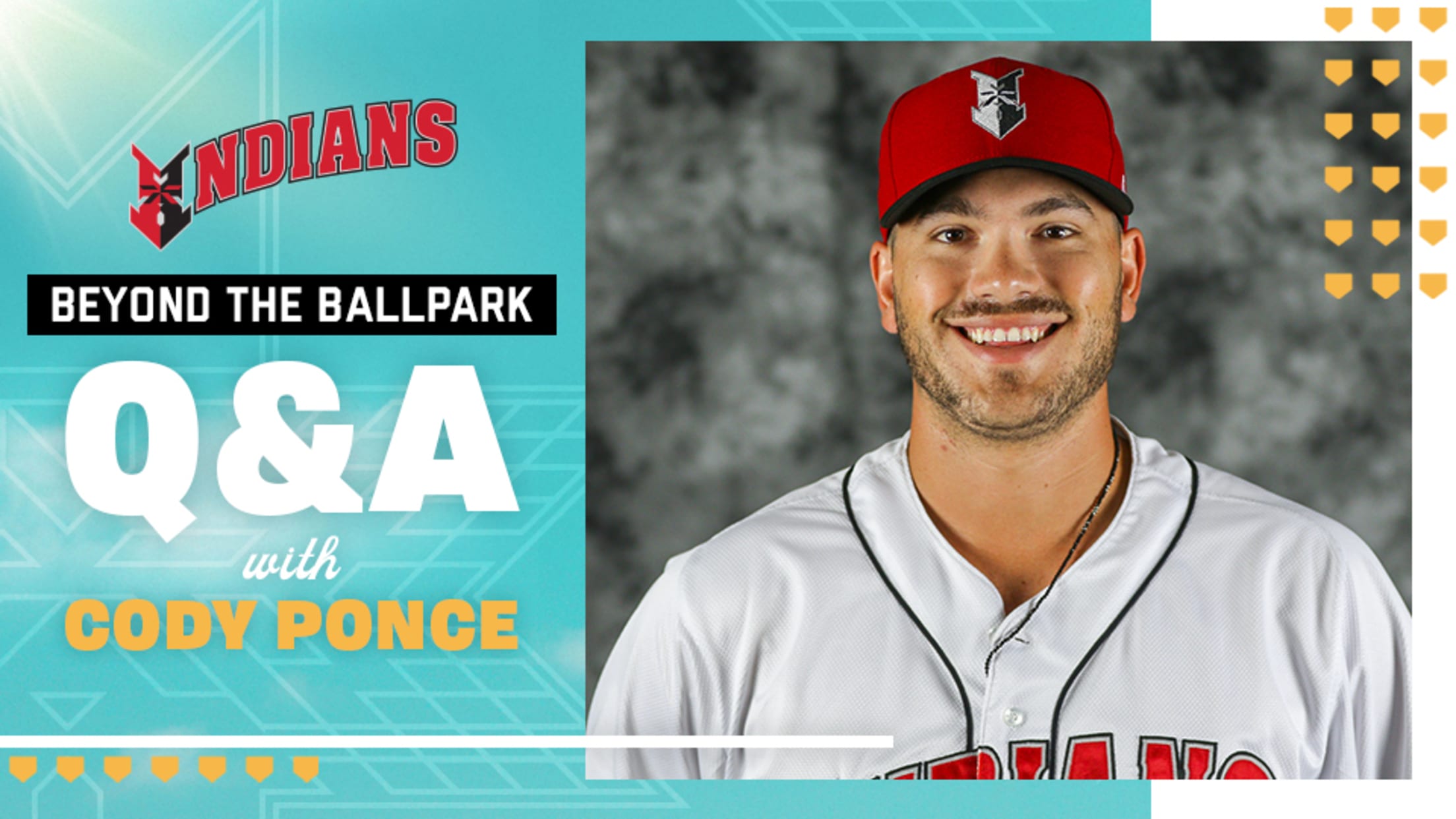 Right-hander Cody Ponce is no stranger to baseball in Indianapolis after closing the 2019 season with the Tribe. We sat down and learned the ins and outs of Ponce's life outside of baseball, including his favorite movie, favorite restaurant, and which baseball players would make up his starting five in
Right-hander Cody Ponce is no stranger to baseball in Indianapolis after closing the 2019 season with the Tribe. We sat down and learned the ins and outs of Ponce's life outside of baseball, including his favorite movie, favorite restaurant, and which baseball players would make up his starting five in a pickup basketball game.
Q: What's your favorite movie?
A: That's a tough one. I mean, there's so many movies that I love and that have a childhood pastime with me. Obviously, every baseball player grew up with The Sandlot_, _The Natural or The Rookie. I'm going to have to go with _Remember the Titans_, just to see the perseverance that they all had to go through. It was really cool to see how far they all came and how they became a family, not just a team.
Q: If you could have any superpower, what would it be?
A: To be able to teleport would be cool, but I think flight – to be like Superman – I think would be really cool. Teleportation would be awesome to be able to get from one place to the next in the blink of an eye, but I think flight is cool because you can see everything as you're flying over it.
Q: What is your go-to Netflix show?
A: Right now I am watching Hell on Wheels_, but I'd have to say my go-to Netflix show is _Peaky Blinders just because of the storyline and how cool everything used to be back in the day.
Q: What's your favorite restaurant in Indianapolis?
A: Let's go First Watch. First Watch has the health factor of everything and being able to have that home cooked meal. Whether it be game day or not game day, going in there was very nice, made me feel at home, that warm feeling.
Q: What is your favorite thing to do outside of baseball?
A: Golf is one of them. It's a way to escape everything, it's very competitive at the same time so it kind of keeps your competitive edge. I'd also have to say fishing. It's just such a relaxing thing, I mean they call it fishing not catching for a reason. You might go out there and not get anything for the day or you might get a couple, you never know.
Q: PlayStation or Xbox?
A: I'm a PlayStation guy, for sure.
Q: What's your go-to PlayStation game?
A: Back in the day it was James Bond 007, no doubt. I mean, everybody loves James Bond. That or Tony Hawk. Those are the top two for sure.
Q: If you were to play a pickup basketball game, who would be on your starting five?
A: Okay, we're going to have to go with Andrew Lee (Double-A Harrisburg, WSH), Monte Harrison (Triple-A Wichita, MIA), me and Jo Adell (Triple-A Salt Lake, LAA). This is tricky. I heard Joe Musgrove is good.
Q: What would you be doing if you didn't play baseball?
A: I grew up racing, so I would have to be a racecar driver, whether it be NASCAR… I think I'd do my best, even though I'm too tall I'd want to be in Formula One, kind of like Lewis Hamilton.
Q: What is the first thing you do when you go back to your hometown?
A: First thing I do is I get to be with my puppy, who I love the most.
Q: Who was your hero growing up?
A: My hero is my dad, for sure. My dad was a hard worker. To grow up and be something like him will be honestly probably the best thing ever.