BG Wins Sixth-Straight with 11-8 Win in First Half Finale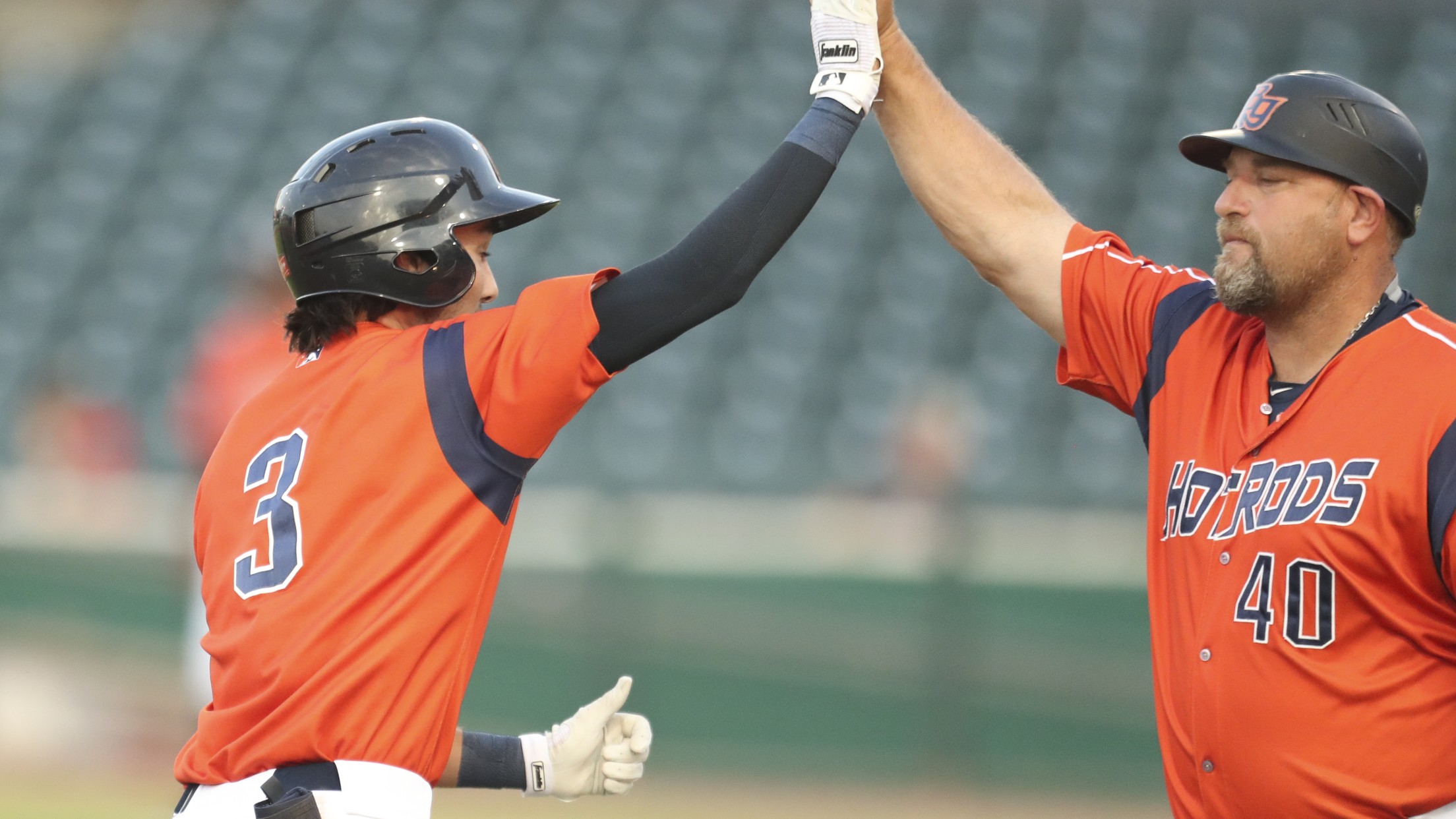 Greenville, South Carolina– Alika Williams hit a ninth-inning homer for the Bowling Green Hot Rods (41-24) to ice an 11-8 win over the Greenville Drive (26-40) on Thursday night at Fluor Field in Greenville, South Carolina to close out the first half of the 2022 season. Friday starts the second
Greenville, South Carolina– Alika Williams hit a ninth-inning homer for the Bowling Green Hot Rods (41-24) to ice an 11-8 win over the Greenville Drive (26-40) on Thursday night at Fluor Field in Greenville, South Carolina to close out the first half of the 2022 season. Friday starts the second half with a 6:05 PM CT first pitch between the two teams.
Bowling Green jumped out to another early lead in the first inning against Drive starter Chih Jung Liu. Walks to Dru Baker, Williams, and Osleivis Basabe loaded the bases before Kyle Manzardo grounded into a double play, plating Baker to give BG a 1-0 lead. Heriberto Hernandez was hit by a pitch and Alexander Ovalles doubled, bringing home Williams and Hernandez to give the Hot Rods a 3-0 cushion.
The Hot Rods made it 4-0 in the second thanks to Logan Driscoll's fourth homer of the season while four more runs scored in the third to make it an 8-0 game. Greenville got two runs back in the bottom of the third after Joe Davis blasted a two-run homer, but Diego Infante brought home a run after grounding into a force out to make it a 9-2 game.
Greenville rallied again in the bottom of the fourth again, this time coming within a run after Davis hit another two-run shot to make it an 9-8 game. The offenses fell silent until the ninth, when Williams hammered a two-out, two-run shot over the 30-foot-high Green Monster in left, extending the BG lead to 11-8. Joe La Sorsa pitched a 1-2-3 ninth inning to lock down the Hot Rods' 41st win of the season.
Logan Workman allowed six runs on six hits with two walks and three strikeouts in a no-decision over 3.1 innings. Audry Lugo (5-1) earned the win after 2.1 innings of allowing two runs on three hits with three strikeouts. Graeme Stinson earned a hold after 2.1 shutout innings with two hits and four K's. La Sorsa earned his sixth save of the season, tossing a perfect ninth with a strikeout.
Notes: Through the first three games of the series, the Hot Rods have scored 28 runs against the Drive… BG finished the first half with a record of 41-24… 21-12 at home… 20-12 on the road… They also end the half with a six-game winning streak… The team's first half batting average is .256… It makes them tied for the fourth-best hitting team by average in High-A… They're second in High-A with 115 doubles… They're also eighth amongst all High-A teams with 69 home runs in the half… The Hot Rods staff ERA is 3.60… That's the sixth-best ERA in High-A through the first half… The team WHIP of 1.26 is the third-best in the SAL and seventh-ranked in all of High-A… BG finished the half with the third-most wins amongst High-A clubs… They trailed the Aberdeen IronBirds (SAL North, 43-23) and the Cedar Rapids Kernels (Midwest League, 43-23)… The Hot Rods and Drive continue their series on Friday with a 6:05 PM CT first pitch… Friday's game will open the second half of the 2022 SAL season… BG will send RH Victor Muñoz (1-0, 0.00) to the mound against Greenville LH Shane Drohan (3-4, 4.23)… Fans can listen to the game on Talk 104.1 FM and 930 AM WKCT beginning with the Hot Rods Warmup Show at 6:20 PM CT… Fans can also watch live on MiLB.tv, listen via the MiLB First Pitch app on Android and IOS, or go to the Hot Rods website at www.bghotrods.com
###
Hot Rods Baseball