Bisons walk-off Saints behind Lawrence's 11 K's, Taylor's three-hit night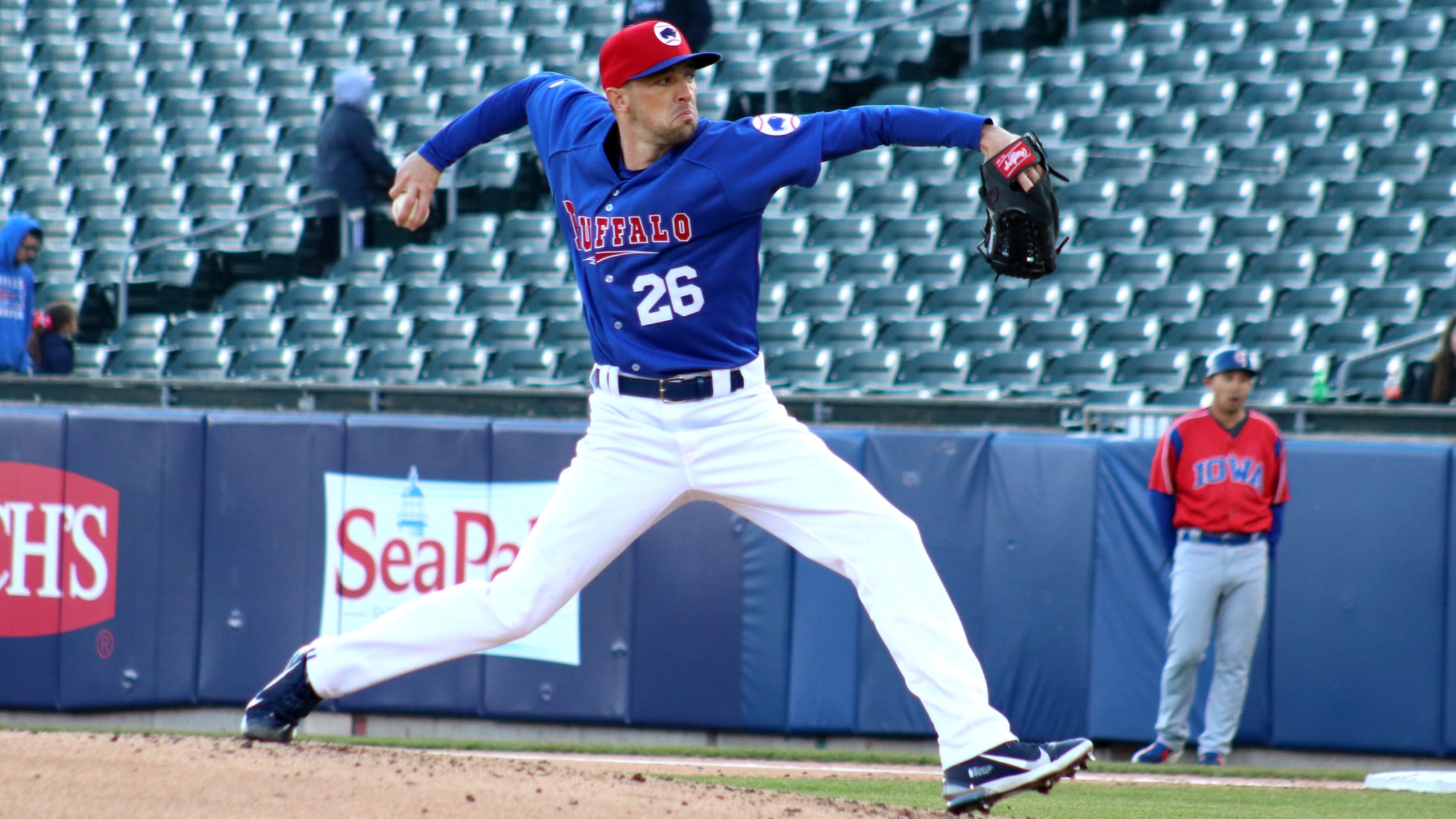 BUFFALO, NY — Behind a career-high 11-strikeout performance by Casey Lawrence and a three-hit night by Samad Taylor, the Buffalo Bisons defeated the St. Paul Saints 3-2 on Wednesday night at Sahlen Field. After a brief stint in the Blue Jays bullpen, Lawrence, the current International League ERA leader, went
BUFFALO, NY — Behind a career-high 11-strikeout performance by Casey Lawrence and a three-hit night by Samad Taylor, the Buffalo Bisons defeated the St. Paul Saints 3-2 on Wednesday night at Sahlen Field.
After a brief stint in the Blue Jays bullpen, Lawrence, the current International League ERA leader, went seven innings and allowed just two runs and no walks in addition to the 11 punchouts.
The Bisons took an early 1-0 lead when Taylor went deep for the third time in two days, this time off the rehabbing Josh Winder. The homer would stand as the only hit Winder would allow over four innings, though, and one of just four the Herd would total through the first eight innings.
After facing the minimum his first time through the order, Lawrence would give up an RBI double to Mark Contreras in the fourth which tied the game up at one. The game would remain tied until the seventh, when Contreras would score the go-ahead run off a double to rightfield.
The double, however, was a relatively routine play, but with Jordan Groshans getting the start in rightfield — the first outfield start in his professional career — he got turned around and wasn't able to come up with the catch.
The Herd would tie the game in the bottom of the ninth when Taylor came through yet again, leading things off with his third hit of the game before coming home to score on an RBI single by Cullen Large.
Tanner Morris then bunted the winning run over run to third, before Nick Podkul walked things off with a game-winning single up the middle to complete the Herd's second straight comeback win.
The Bisons and Saints will continue their series with a matinée game tomorrow, with first pitch set for 1:05 p.m. EST.