Cutters Surrender Lead Late In Loss To Thunder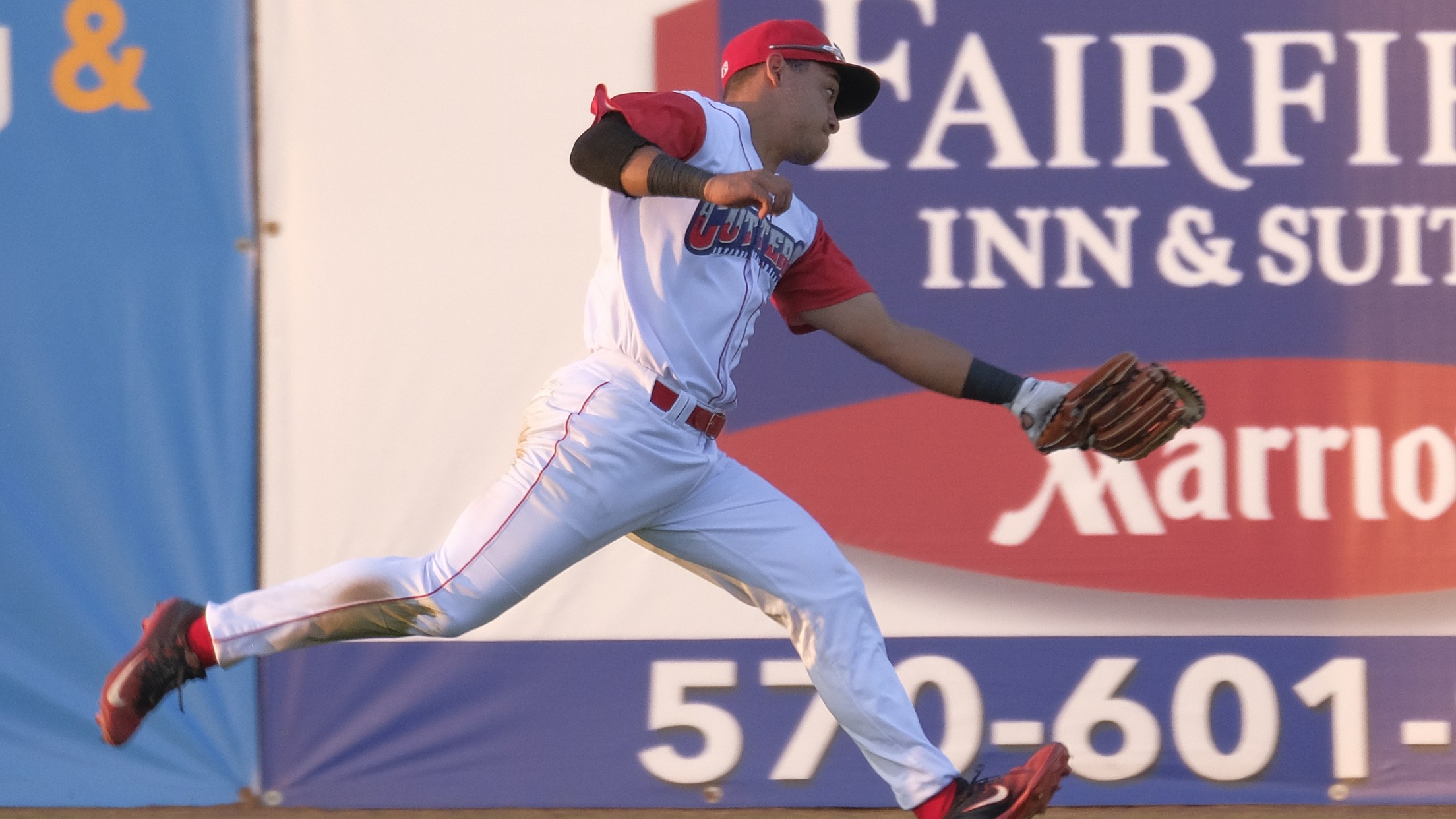 Williamsport, P.A.- The Crosscutters allowed two runs in the top of the 8th inning, as they fell to the Trenton Thunder 2-1 for the second-straight night. Max Loven gave the Cutters five shutout innings, striking out seven Thunder batters, in his start. Working around three hits before reaching his pitch
Williamsport, P.A.- The Crosscutters allowed two runs in the top of the 8th inning, as they fell to the Trenton Thunder 2-1 for the second-straight night.
Max Loven gave the Cutters five shutout innings, striking out seven Thunder batters, in his start. Working around three hits before reaching his pitch count. Loven left the game with a 1-0 lead. For Loven it was his 2nd start and 8th appearance of the season.
Jerome Bohannon followed with a pair of shutout innings of relief, using two strikeouts to work around a walk and a hit, keeping the Cutters slim lead intact. Bohannon was a benefactor of a fine defensive play by shortstop Ramon Bramasco, who dove into the hole to make a catch, then threw on to 3rd base to double off the runner to end the 6th inning.
Davis Stiehl took the loss, allowing two runs, one earned, on two walks and a hit in the top of the 8th inning. It was his only inning of work. For Stiehl, it was his first loss.
Hunter Kloke pitched a perfect 9th, striking out a batter, as he worked his second-straight night out of the Crosscutters bullpen. It was the first time this season a Crosscutters pitcher was used in any form or fashion in back-to-back games.
Williamsport's lone run came in the bottom of the 1st inning on a two-out RBI single from Sean Ross that scored Ramon Bramosco. Ross was one of four different Cutters to collect their four hits in the loss.
Just like in game one of the series the Cutters had multiple chances to put runs on the board, but they stranded nine runners in the loss, and have now stranding 19 runners through the first two games of the series, both 2-1 losses.
The Cutters look to salvage the series tomorrow night, with first pitch scheduled for 7:05 p.m. at Muncy Bank Ballpark.
Cutter Carvings - The Crosscutters failed to record an extra base hit, making it back-to-back games without and extra base hit… The one run scored ties the fewest scored by the Cutters in a home game this season, a mark that was set in last night's loss… The Cutters have left 46 runners on base over the first five games since the Draft break…