'Dads Hop on Hoppers Late in 6-5 Win
Saggese's Eighth Inning Homer Evens Score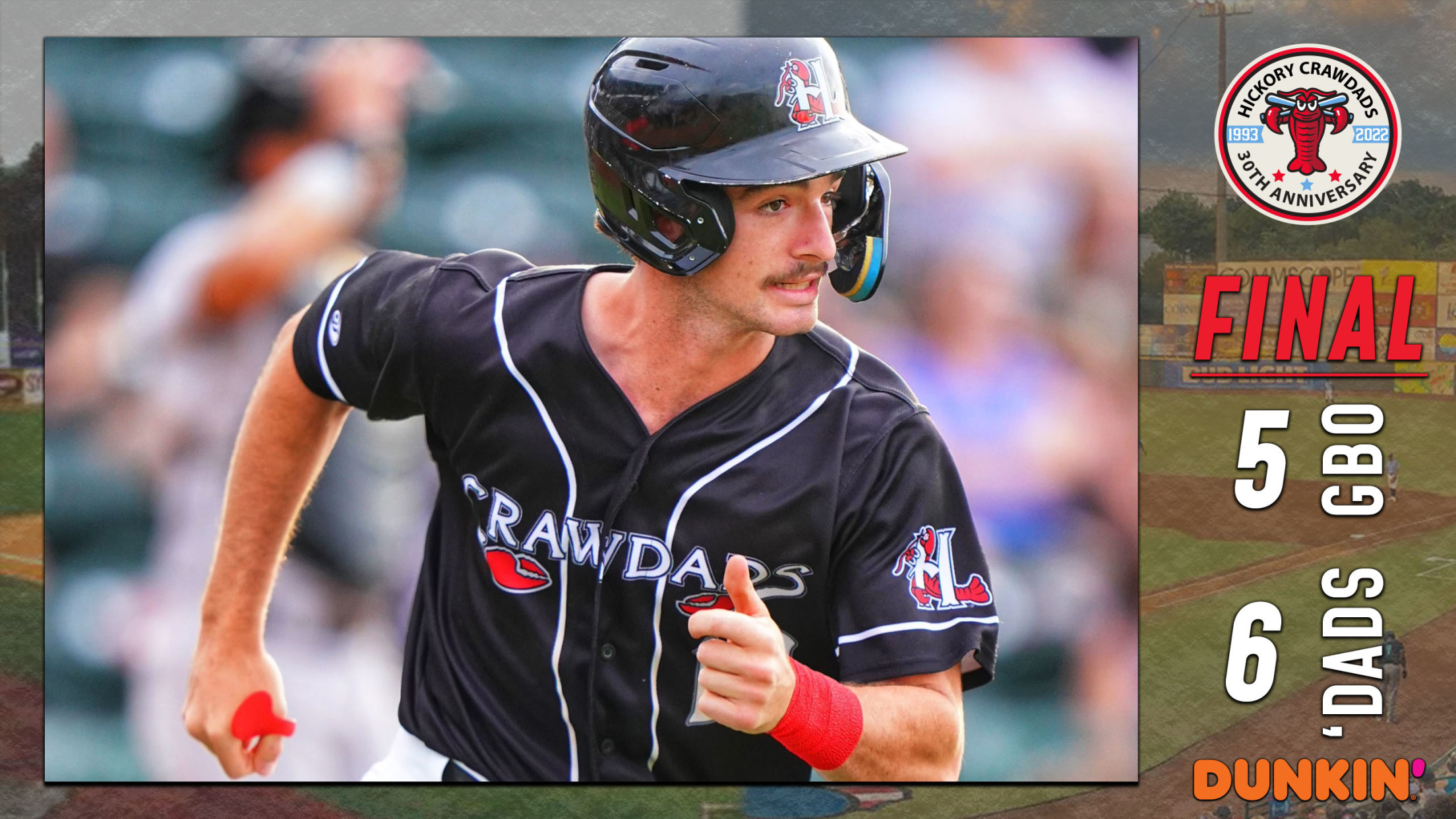 Hickory, NC- The Crawdads' bats came alive in the late innings to pull out a 6-5 victory over the Greensboro Grasshoppers. Greensboro led most of the night, jumping on Crawdads starter Robby Ahlstrom for three runs in the first inning and one in the sixth. He exited after tossing six
Hickory, NC- The Crawdads' bats came alive in the late innings to pull out a 6-5 victory over the Greensboro Grasshoppers.
Greensboro led most of the night, jumping on Crawdads starter Robby Ahlstrom for three runs in the first inning and one in the sixth. He exited after tossing six innings and allowing six hits and one walk while striking out four. Leury Tejada took over in the seventh inning.
The Crawdads managed to get on the board with two runs in the bottom of the seventh inning. Chris Seise and Jayce Easley drew walks and advanced on a wild pitch. Trevor Hauver drove them in with a single to right.
The 'Dads kept the momentum going into the eighth, scoring four to take a 6-4 lead. Luisangel Acuña drew a walk to get on board for Thomas Saggese, who drove his sixth homer of the year to center field to tie the game. Cristian Inoa followed up with a walk. Seise doubled to center to put two runners in scoring position. Keyber Rodriguez hit a sacrifice fly to score Chavez. Easley doubled in Seise to give the Crawdads a two-run lead.
Greensboro threatened in the ninth, getting a run off Tejada in the ninth but the 'Dads closed it out to win 6-5
Tomorrow night is a Llamas de Hickory night and the Crawdads will be taking on their Latinx identity in a celebration brought to you by Centro Latino. The 'Dads will also be shooting off fireworks after the game thanks to PDQ, Sharp Business Systems and WHKY 1290AM and 102.3FM.