Minors offer a menagerie of memorable fans
Die-hard rooters prove essential to the ballpark experience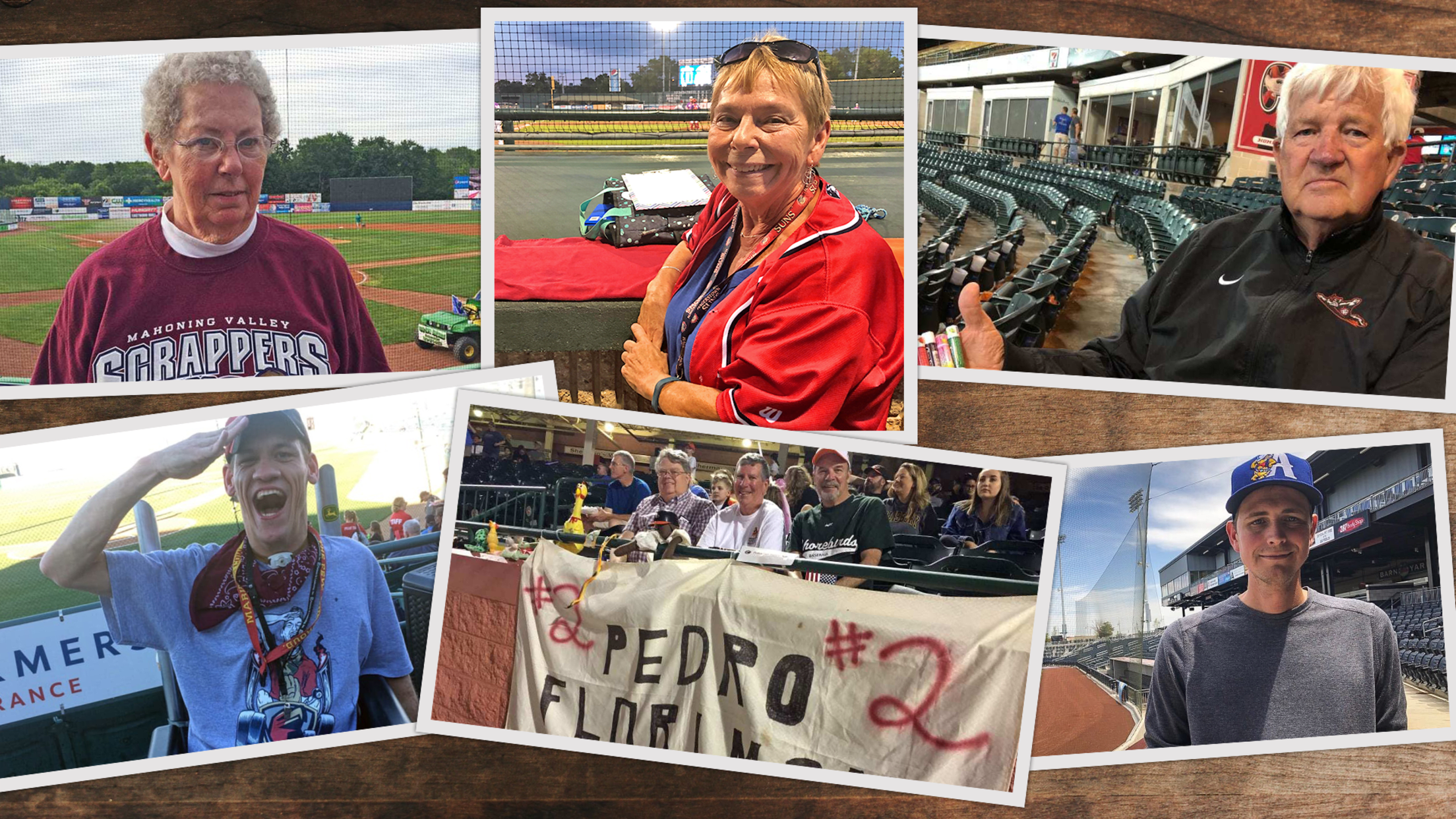 Clockwise from left: Die-hard fans Peg Johnston, Judy Baker, Ed Loyd, Carson Leverett, Pedro Florimon Fan Club and Hot Rod Will.
The absence of Minor League Baseball means the absence of fans, over 41 million of whom passed through the turnstiles in 2019. From Triple-A to Rookie Advanced, big cities to small towns, fans are the lifeblood of the industry. Of course, not all fans are created equal. As we slog
The absence of Minor League Baseball means the absence of fans, over 41 million of whom passed through the turnstiles in 2019. From Triple-A to Rookie Advanced, big cities to small towns, fans are the lifeblood of the industry.
Of course, not all fans are created equal. As we slog through a summer without Minor League Baseball, this writer decided to take a look back at the some of the most enthusiastic, eccentric or otherwise unique ballpark supporters he met over the past three seasons (2017-'19). There's plenty more where this came from, so stay tuned for future installments. And, of course, please feel free to touch base to sing the praises of your favorite Minor League fan. He, she or they may end up being featured in a future MiLB.com article.
Ed "Chappy" Loyd, Richmond Flying Squirrels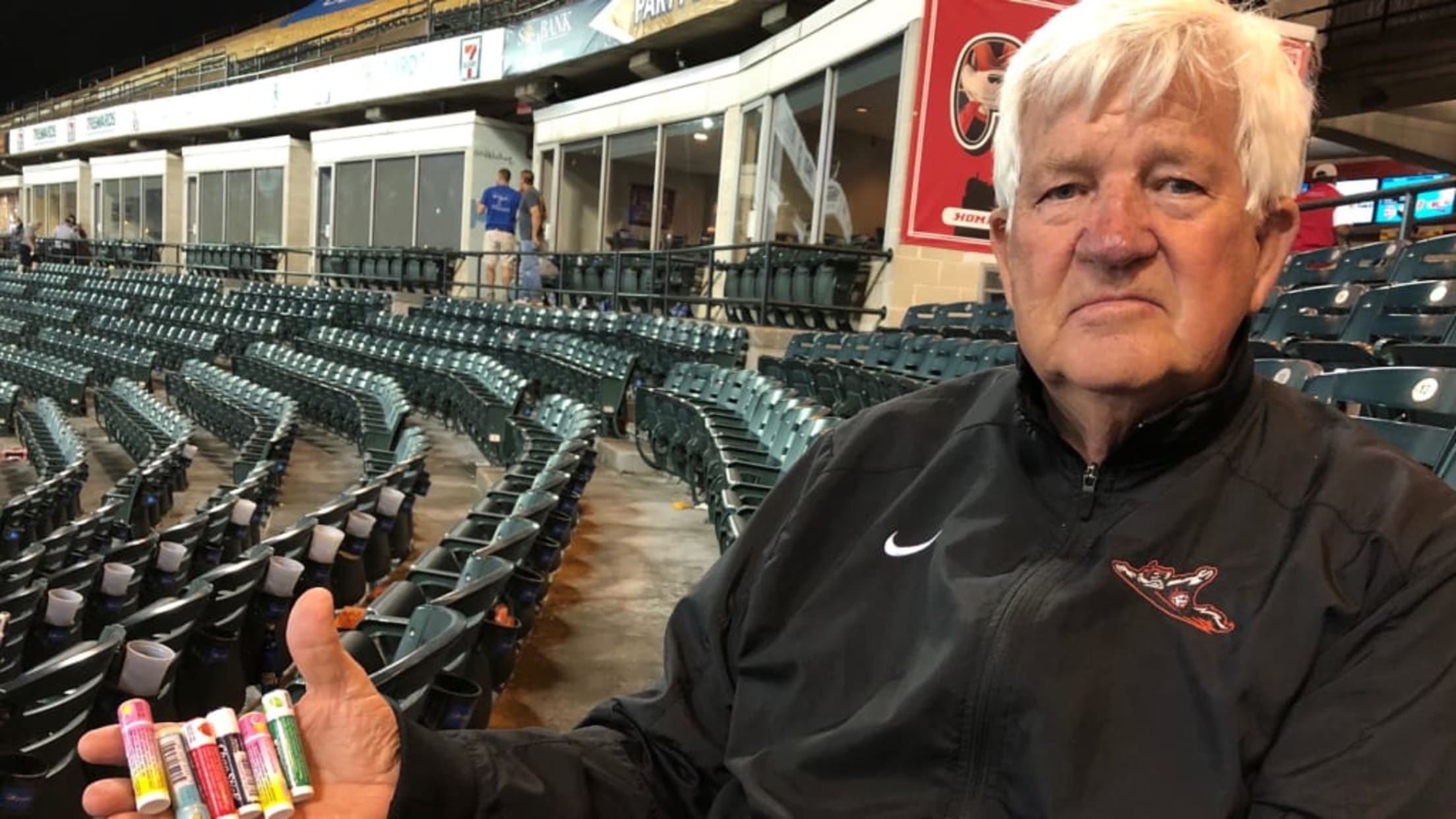 Rest in peace, Ed "Chappy" Loyd, who passed away in November at age 79. Loyd had been a die-hard supporter of Richmond Minor League Baseball since 1964, when the city's team was called the Virginians and played at Parker Stadium. Loyd was a well-known presence at The Diamond, home of the Flying Squirrels, where he was most often referred to as "Chappy." This was because he was the man with the ChapStick, which he distributed to his fellow fans as well as visiting scouts.
"I worked for ChapStick for 40 years," Loyd explained at a 2019 Flying Squirrels game. "Well, I worked for A.H. Robins [pharmaceutical company] and ChapStick was one of their products. ... One day, I was sitting with one of my scout contacts. He's sitting there, and all of a sudden, he just went off like he'd lost his best friend. 'Damn it, I left my ChapStick! I never go anywhere without my ChapStick.' He didn't know I worked there. I brought him a good supply, said, 'I don't want you to ever be without your ChapStick.'
"That's how it got started, at least 30 years ago. It was an innocent thing, but it grew, like a snowball rolling down a hill. ... Most people here, they don't even know me as Ed Loyd. They just know me as Chappy."
Carson Leverett, Amarillo Sod Poodles
Carson Leverett, a bootmaker by trade, is a mild-mannered fellow. Nonetheless, he found a unique way to make his presence felt at the Amarillo Sod Poodles' home of HODGETOWN. Leverett is the author of the "Sod Poodles Anthem," the team's official theme song. He wrote this catchy, lyrically inventive and somewhat incredulous tune in 2018 after the Sod Poodles moniker was announced as one of the finalists in Amarillo's "Name the Team" contest. It immediately became a local sensation as Amarillo warmed to the idea of fielding a prairie dog-themed Minor League Baseball identity. When the Sod Poodles was selected as the team name, Leverett put together a band of musicians and recorded the song at a studio in Nashville. That's the version that can be heard at HODGETOWN during every Sod Poodles game, after the seventh-inning stretch and every home-team victory.
"You might laugh and point and say, 'Oh Lordy, man, their name's insane,'" sings Leverett of the Sod Poodles. "But you won't be laughing when you get beat down."
Judy Baker, Hagerstown Suns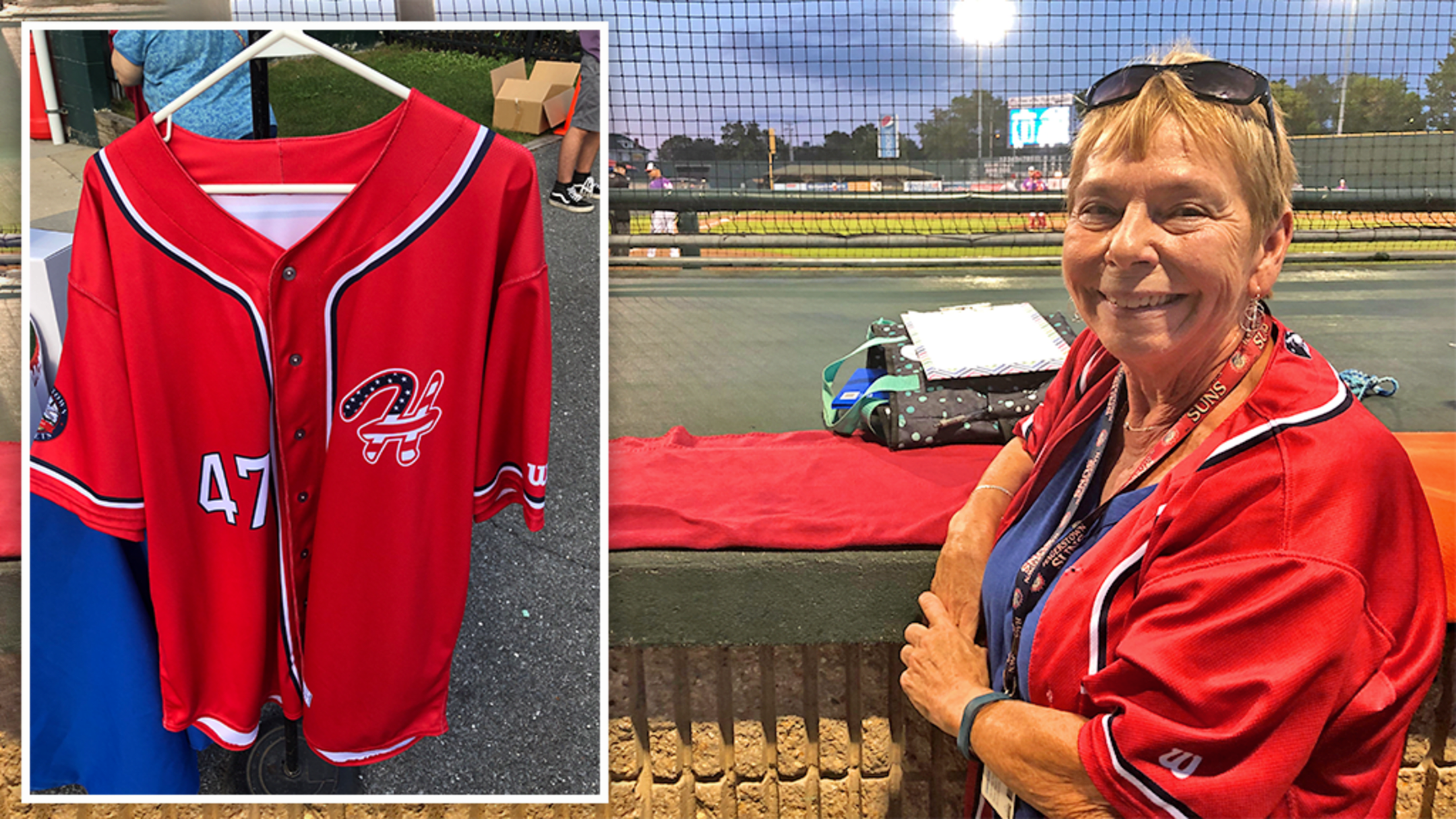 Every small-town Minor League team has its Judy Baker, a caring, civic-minded individual who puts in an inordinate amount of work to support players and front-office members. Baker, a retired teacher who has been attending Hagerstown Suns games at Municipal Stadium since the 1980s, is the president of the team's fan club. She coordinates various fundraising activities on the Suns' behalf, such as game-used broken-bat raffles whose proceeds go toward buying warm-weather clothing for the players. Baker, who watches every game while leaning on a blanket laid atop the first-base dugout roof, also helps create the Suns' annual theme jerseys. These jerseys are auctioned off at the end of the season, with the proceeds paying for the following season's jerseys. It's all a labor of love.
"Minor League Baseball gets in your blood," Baker said. "Once you get started, it's hard to pull away from it."
The Pedro Florimon Fan Club, Delmarva Shorebirds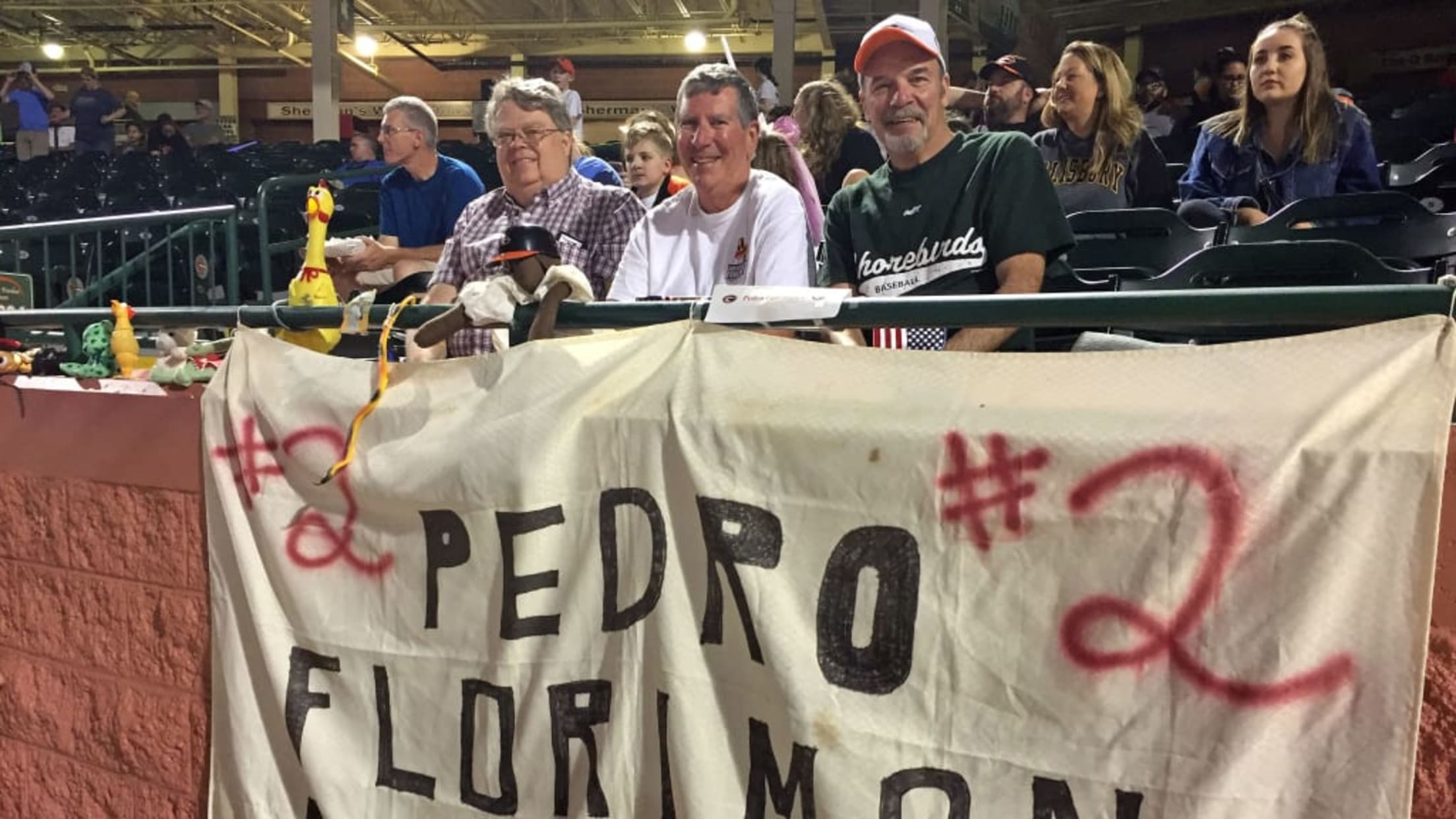 Pedro Florimon, a veteran journeyman infielder, played for the Class A Delmarva Shorebirds in 2007 and '08. He didn't play particularly well while he was there, but no matter: The Pedro Florimon Fan Club was born. A decade later, the club was still going strong, if "strong" can be defined as a small cadre of middle-aged men surrounded by a variety of luck-generating toys and trinkets.
Pedro Florimon Fan Club president Jeff Bacon explained he started the club because he felt other Shorebirds fans were failing to appreciate Florimon's talents.
"He was so graceful in the field. And I thought, 'All he needs is some people who think he's got talent and abilities,'" Bacon said during a game in 2018. "Every time he makes a great play, we can cheer for him and the people who think he has no ability, we can get in their face a little bit."
As for why the Pedro Florimon Fan Club remained active a decade after Florimon's Delmarva departure, Bacon says "Why not?"
"It means that we are good at assessing talent at this level. We were right!"
Peg Johnston (Mahoning Valley Scrappers, Lake County Captains, Akron RubberDucks, Columbus Clippers)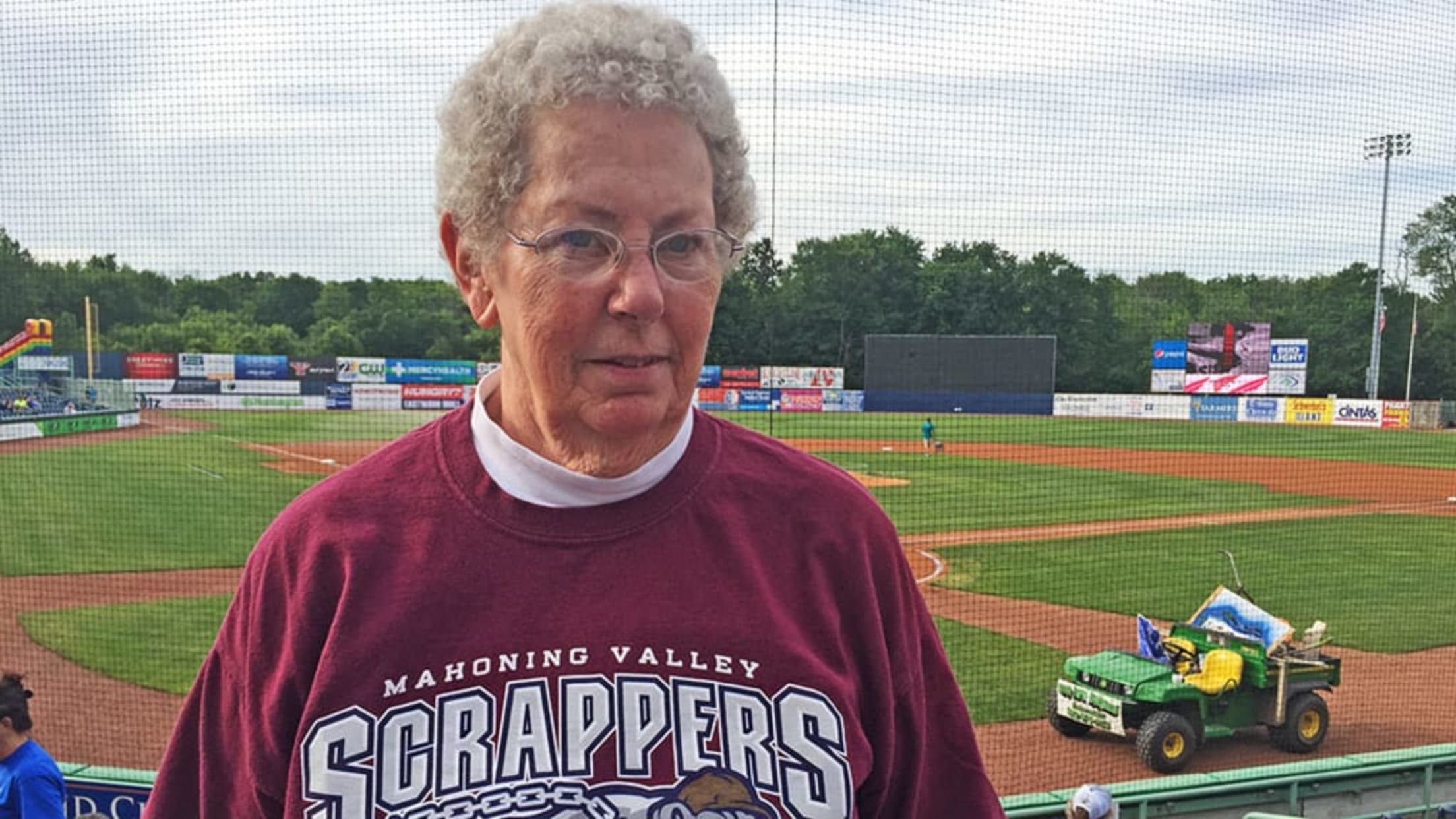 Peg Johnston's license plate reads TRAVEL-1. If it's baseball season, then it's a good bet she's traveling to or from the ballpark of a Cleveland Indians' Minor League affiliate. From Class A Short-Season Mahoning Valley through Triple-A Columbus, the retired middle school teacher attends over 80 games a year. She does so while listening to the ballgame on the radio, and she always keeps score. Johnston's scorekeeping prowess often amazes nearby male fans, for whom she has palpable disdain.
"They usually touch me on the shoulder and make a comment like, 'Oh, a woman? Keeping score?' And that really rubs me the wrong way," she said. "I said I feel like kicking them in the shin or whatever."
Hot Rod Will (Lancaster JetHawks)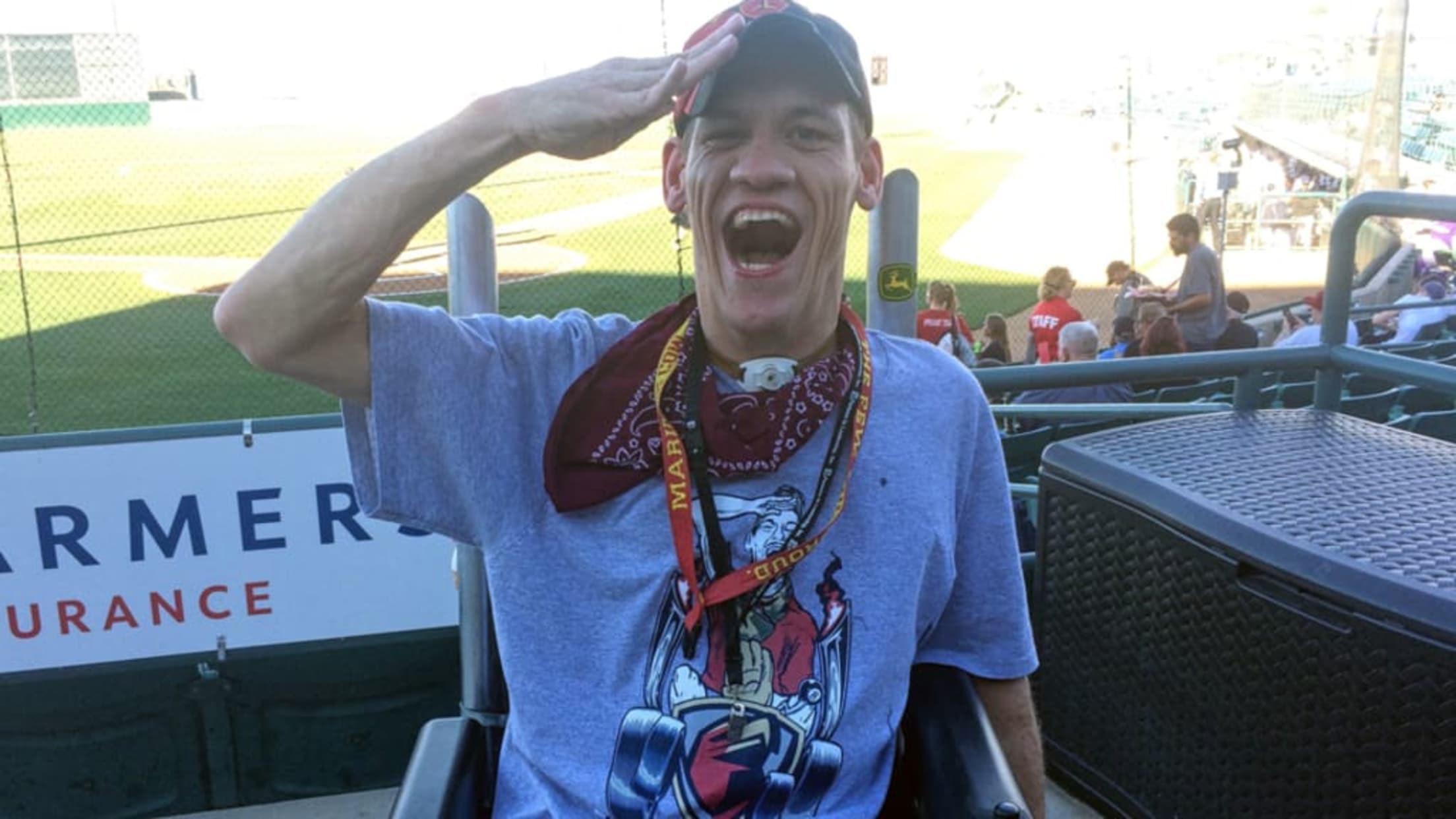 When I visited the Lancaster JetHawks in 2017, I was able to interview the perpetually standing, sign-wielding super-fan known as Captain Steve. Circumstances thwarted my plans to do an article on William "Hot Rod Will" Martin, but fortunately, MiLB.com's Josh Jackson soon picked up the slack. Hot Rod Will can often be found cruising the ballpark concourse in his motorized wheelchair, dispensing high-fives and fist bumps to all his friends and acquaintances (nearly everyone at the ballpark, it seems). He's an irrepressible presence, a fountain of positivity, and in short, a JetHawks icon. The JetHawks even sell Hot Rod Will T-shirts in their team store.