Boston's Krall a pioneer twice over for Sea Dogs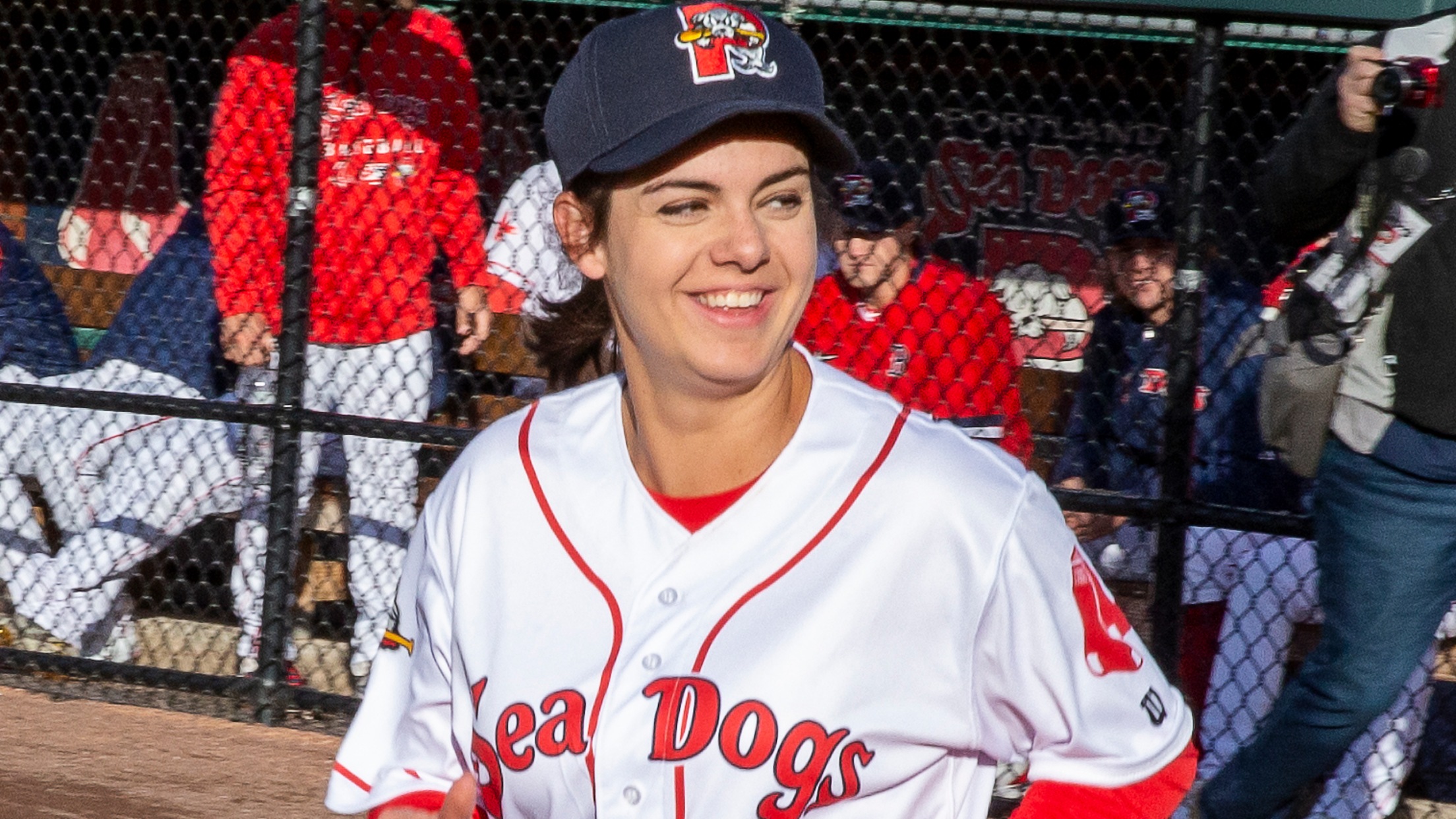 Katie Krall has a little magic trick. In pregame meetings with Double-A Portland hitters, the player development coach doesn't just offer information on the day's opposing starting pitcher. She also forecasts exactly which arms the Sea Dogs will see out of the bullpen. "The guys think that I'm a prophet
Top hats: 2020's most popular caps
These 10 designs were among the best-selling looks last year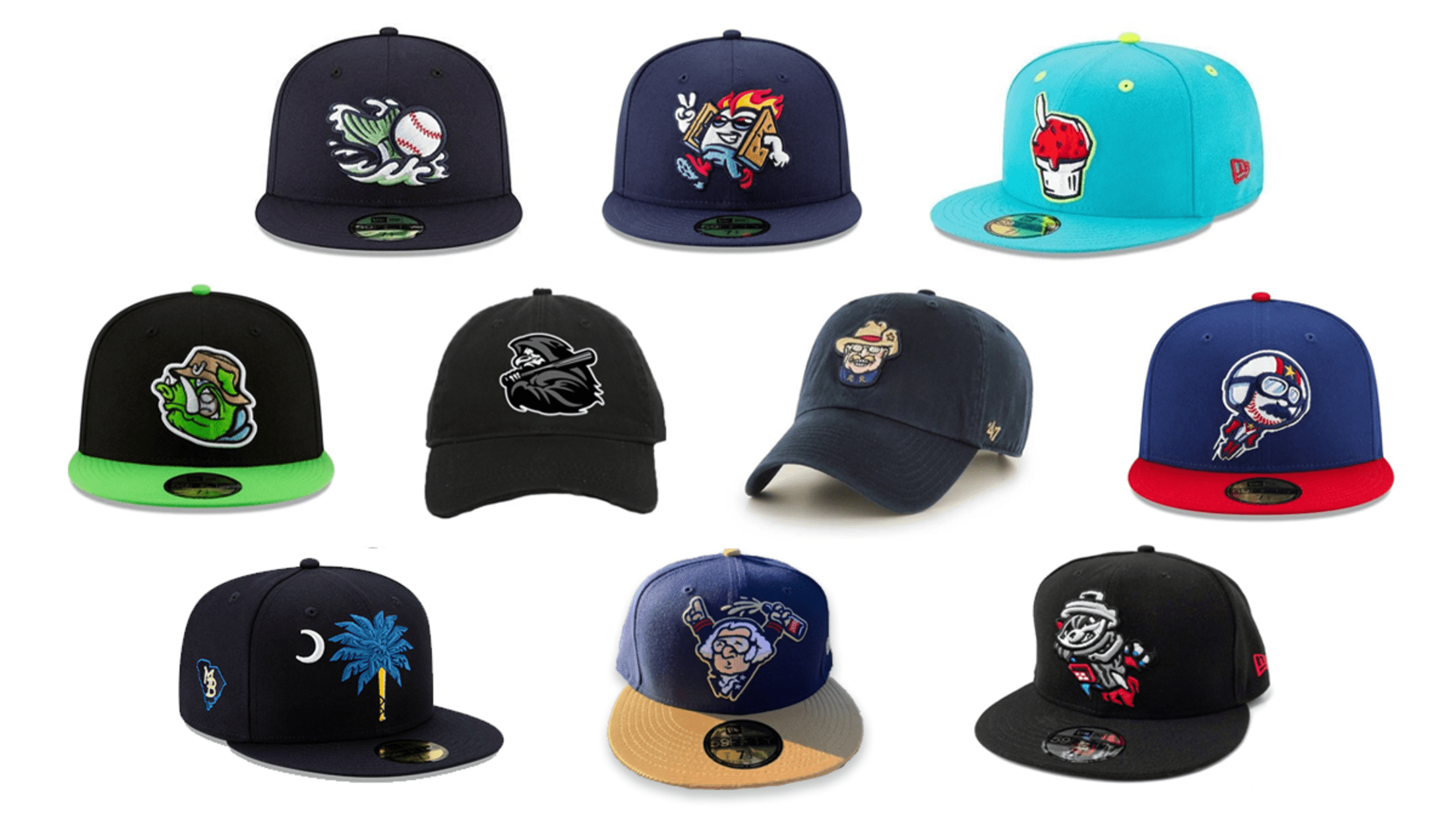 Minor League fans love a good ballcap. Even when they can't go to the ballpark. In a year without games, fans from all over showed support for their favorite Minor League clubs with hat purchases. Whether it be the local ties, the bright colors or the head-turning designs, baseball caps
After baseball, Johnson making mark on canvas
Former MiLB steals leader innovating and inspiring in new career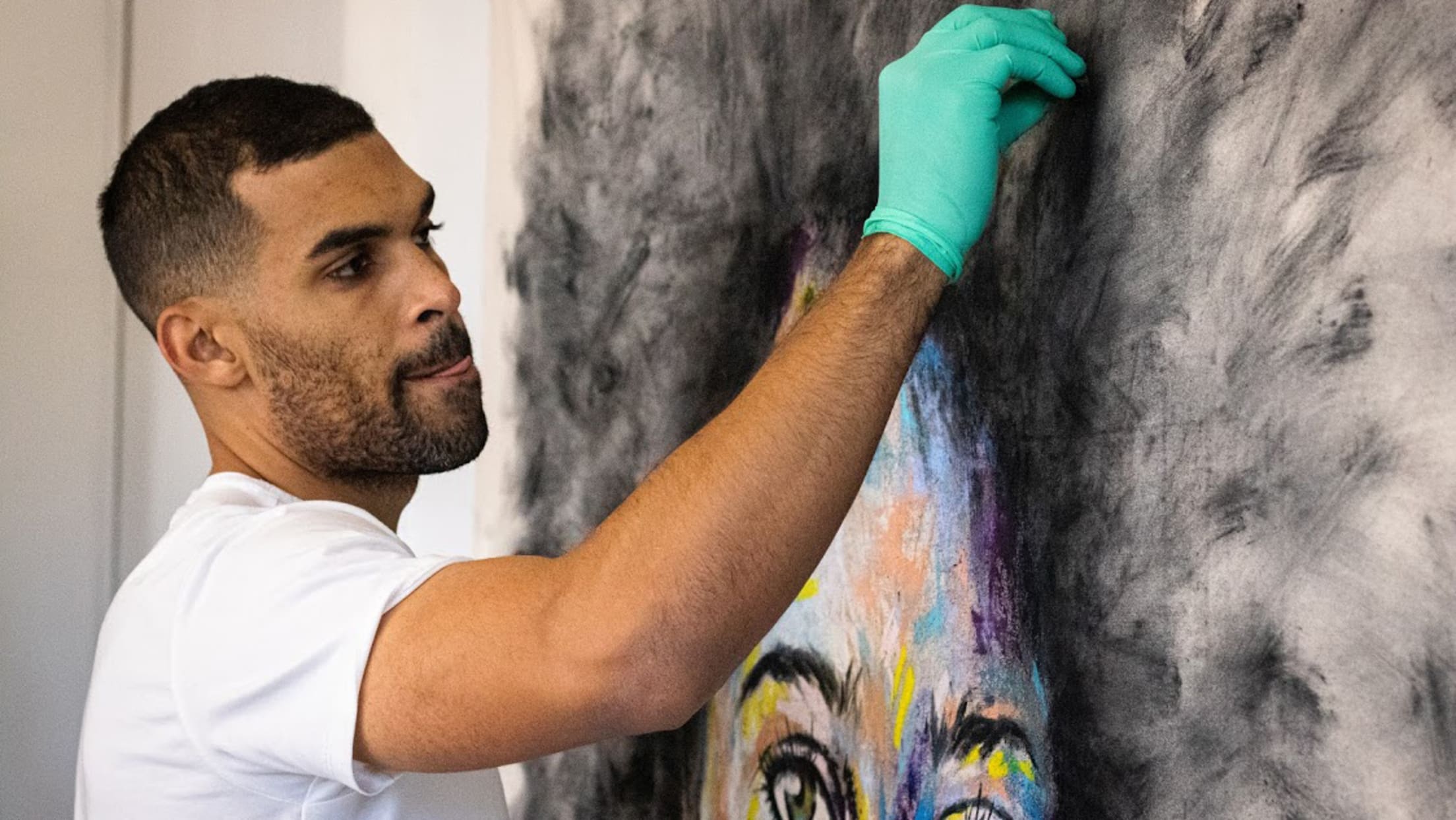 In 2013, Micah Johnson led all of professional baseball with 84 stolen bases. In 2015, he batted .315 in 78 Triple-A games and got his first big league experience. In 2017, he reached the Major Leagues for the third time. More than any other season, though, 2016 was the year
Udder glory: Wisconsin wins Alter Ego Challenge
Timber Rattlers add to accolade collection for bovinic pseudonym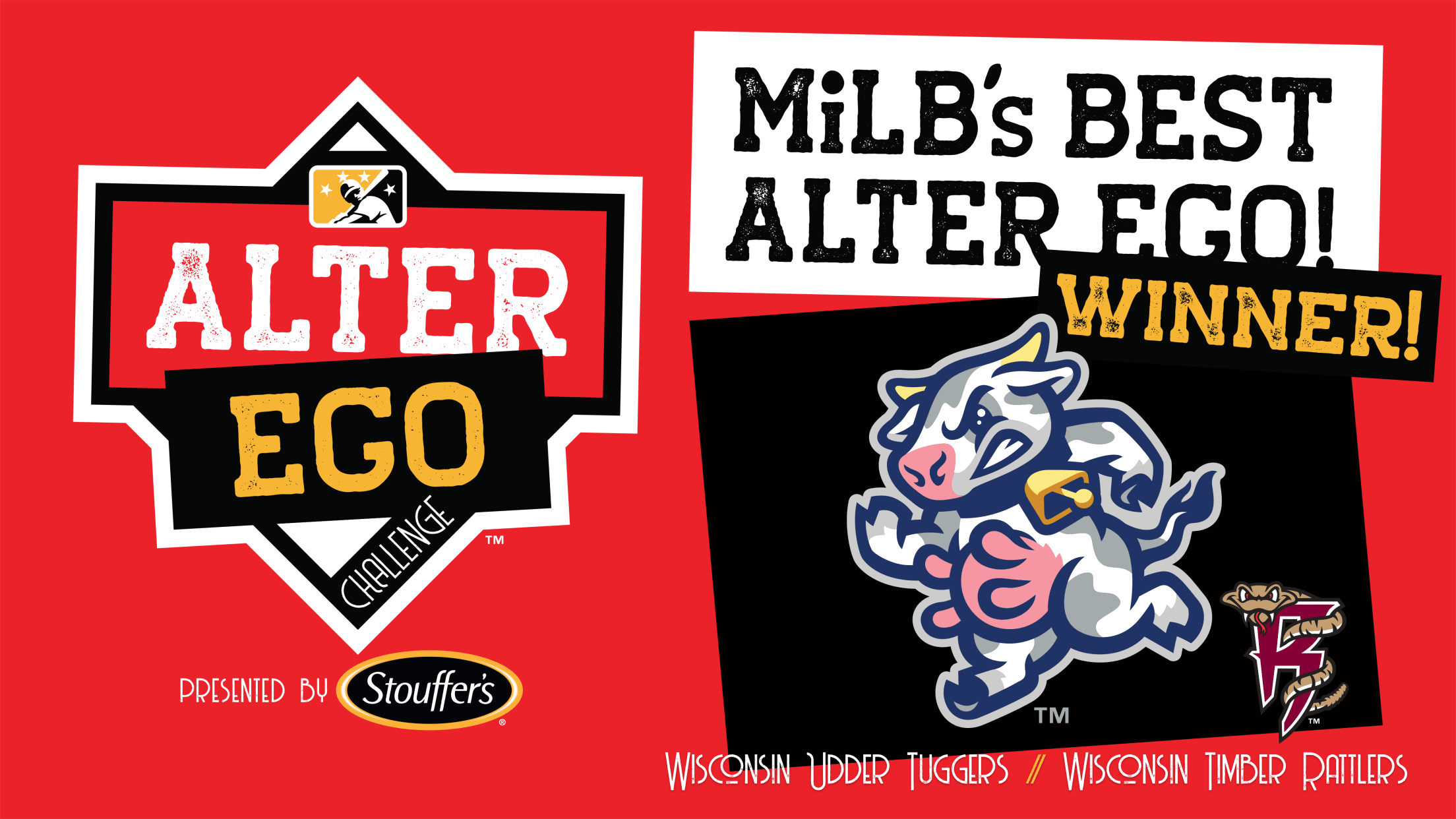 At this point, the success of the Wisconsin Timber Rattlers' alternative identity has become udderly re-moo-cow-ble. On Friday, the Wisconsin Udder Tuggers were named the winners of the Alter Ego Challenge, a fan-voted contest featuring a field of 28 teams. The sometime moniker of the Milwaukee Brewers' Class A affiliate
Runneth over: Cup collectors get creative
Longtime friends united by baseball, passion for souvenirs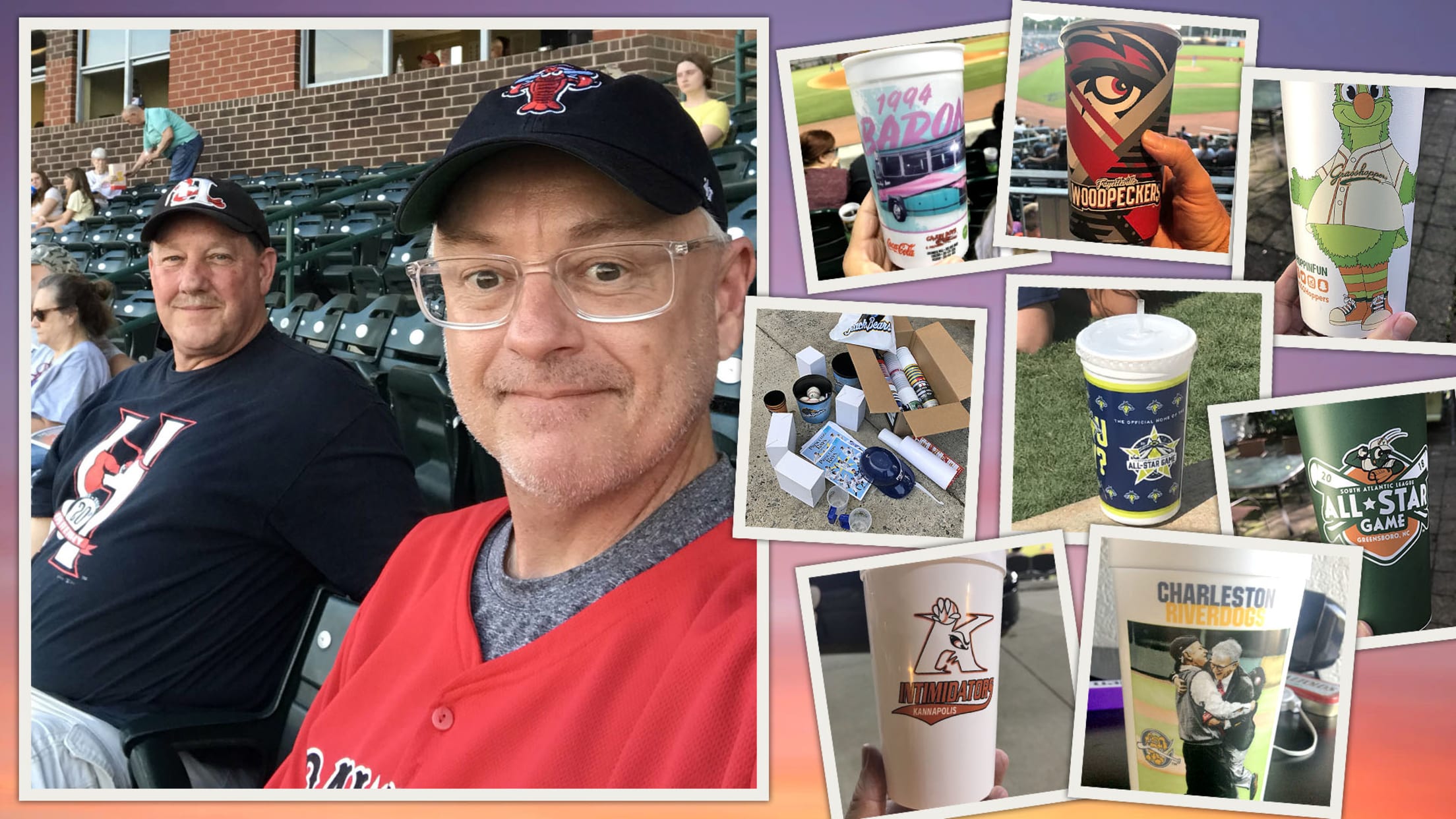 This month we're profiling Minor League Baseball fans across the country. These fans go to impressive lengths to show their love of the game in creative ways, staying connected to their favorite teams even when the action on the field is on hold. Do you think you can stake your
Skin in the game: A Minor League tattoo odyssey
Christensen details ongoing quest to ink every team on his body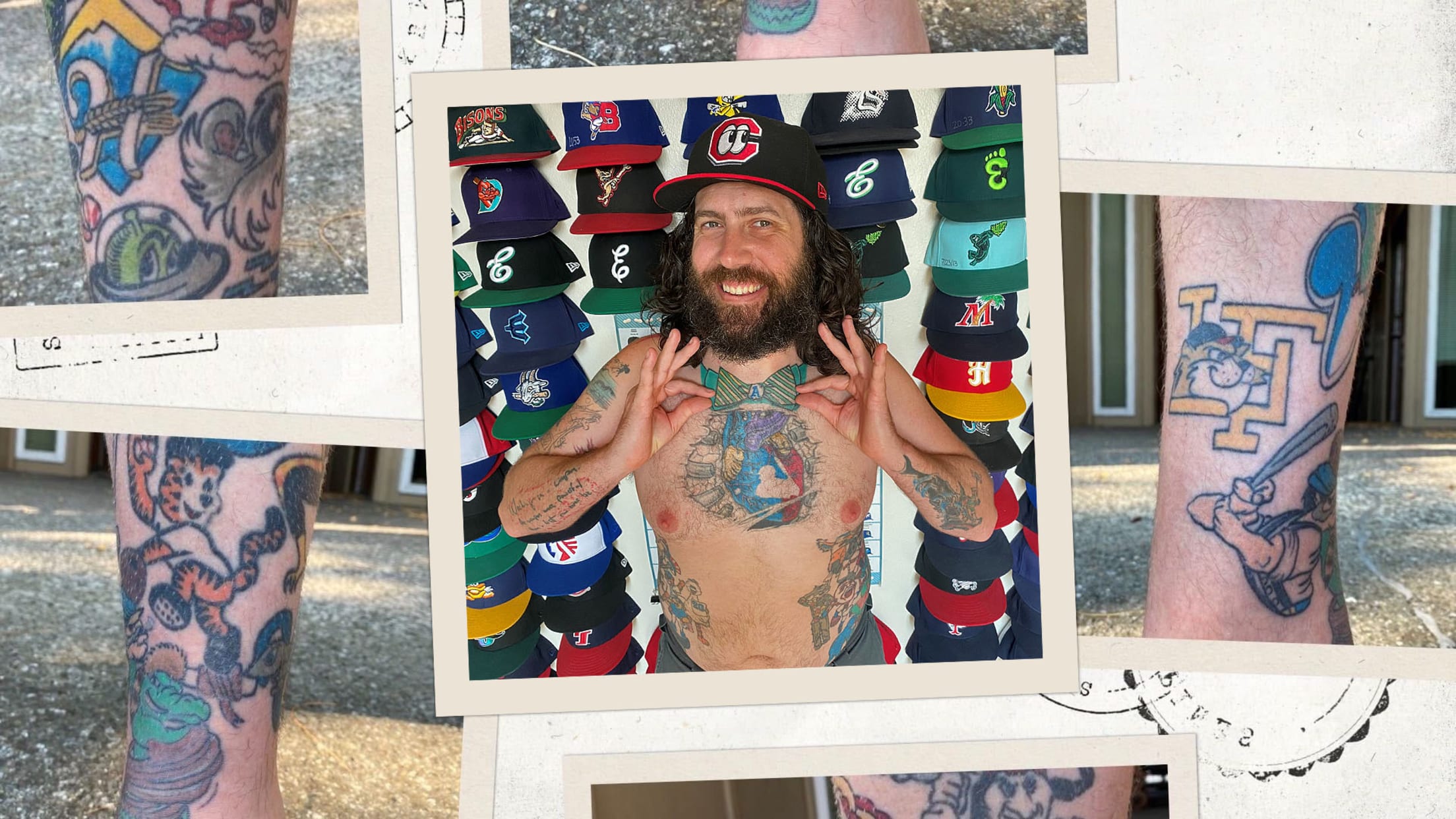 This month we're profiling Minor League Baseball fans across the country. These fans go to impressive lengths to show their love of the game in creative ways, staying connected to their favorite teams even when the action on the field is on hold. Do you think you can stake your
Minors offer a menagerie of memorable fans
Die-hard rooters prove essential to the ballpark experience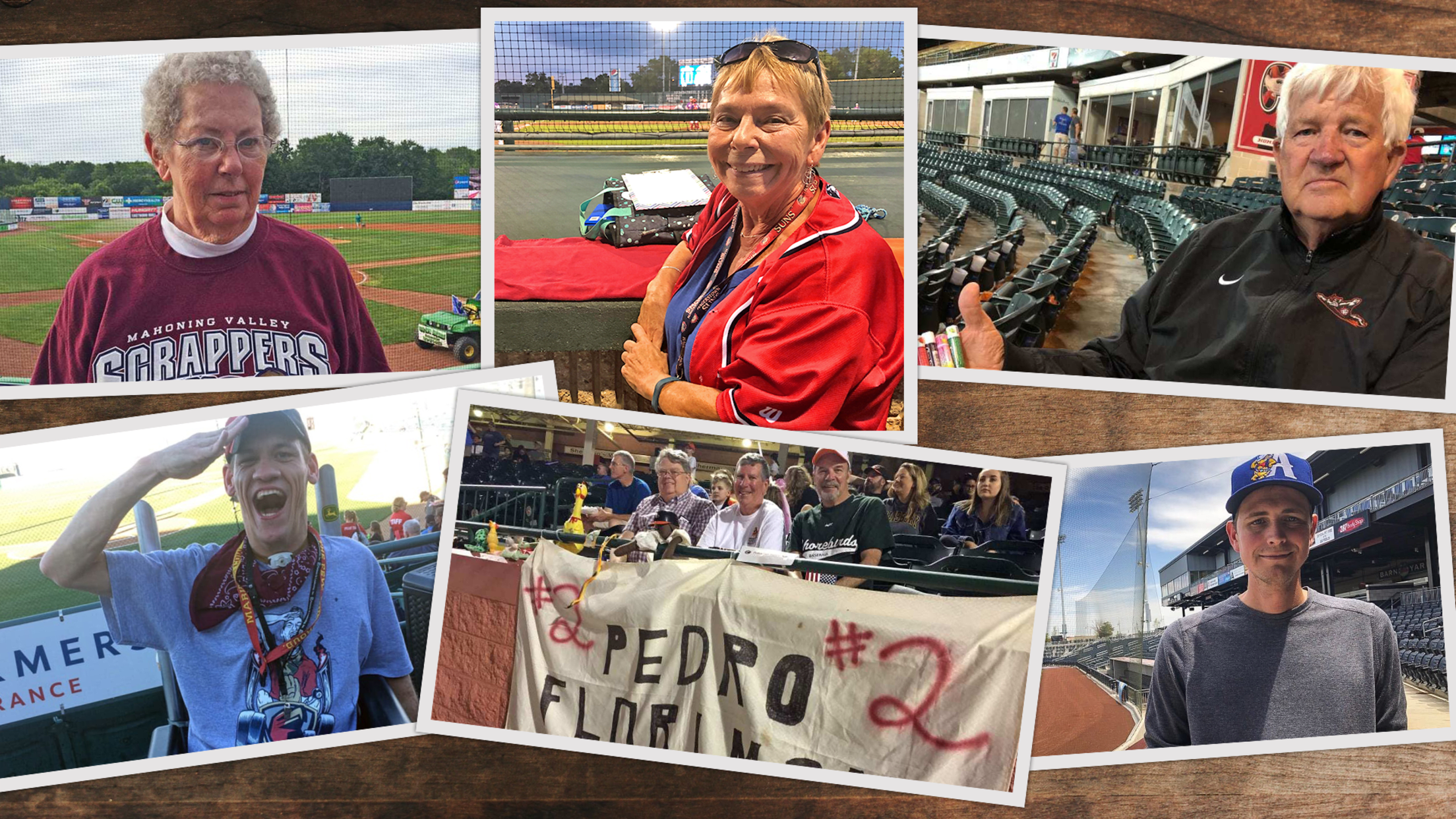 The absence of Minor League Baseball means the absence of fans, over 41 million of whom passed through the turnstiles in 2019. From Triple-A to Rookie Advanced, big cities to small towns, fans are the lifeblood of the industry. Of course, not all fans are created equal. As we slog
Minor League caps tell stories for fans
Hat enthusiasts spark conversation with choices, collections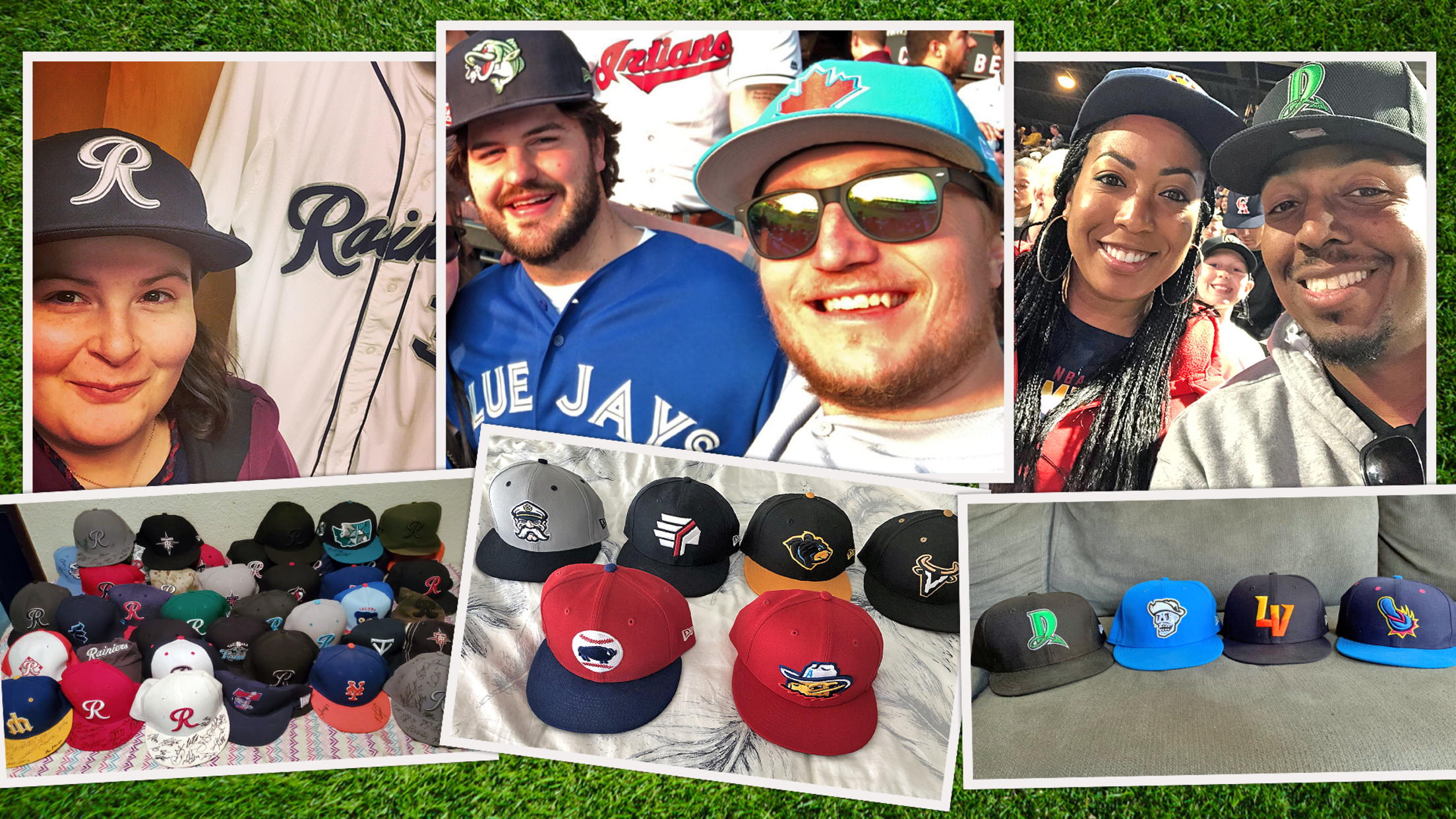 This month we're profiling Minor League Baseball fans across the country who go to impressive lengths to show their love of the game in creative ways and stay connected to their favorite teams even when the action on the field is on hold. Do you think you can stake your
Fans share what MiLB means to them
Minors have given families, friends moments to cherish
The question was simple. The answers were anything but. After it was revealed two weeks ago that this would be the first year without Minor League Baseball since 1901, we took to Twitter to ask, "What does Minor League Baseball mean to you and your loved ones?" In hundreds of
Stacking up some of the biggest burgers in MiLB
National Hamburger Day offers reason to dig into team offerings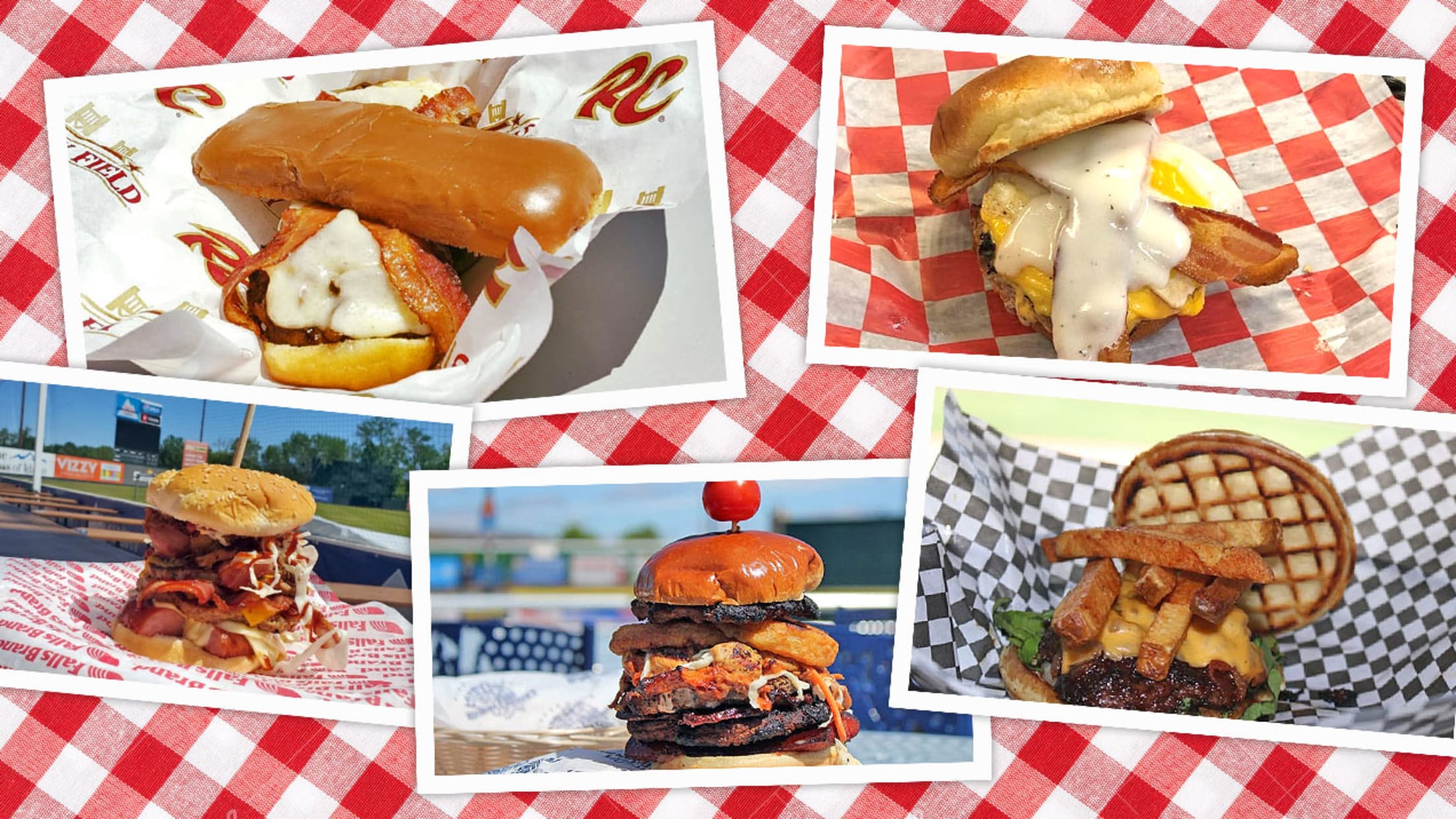 On National Hamburger Day, MiLB.com takes a look at the most outrageous burgers served at Minor League ballparks across the country.
Flying Squirrels? No, Ardillas Voladoras!
Guest reporter Canetti examines Richmond's Copa identity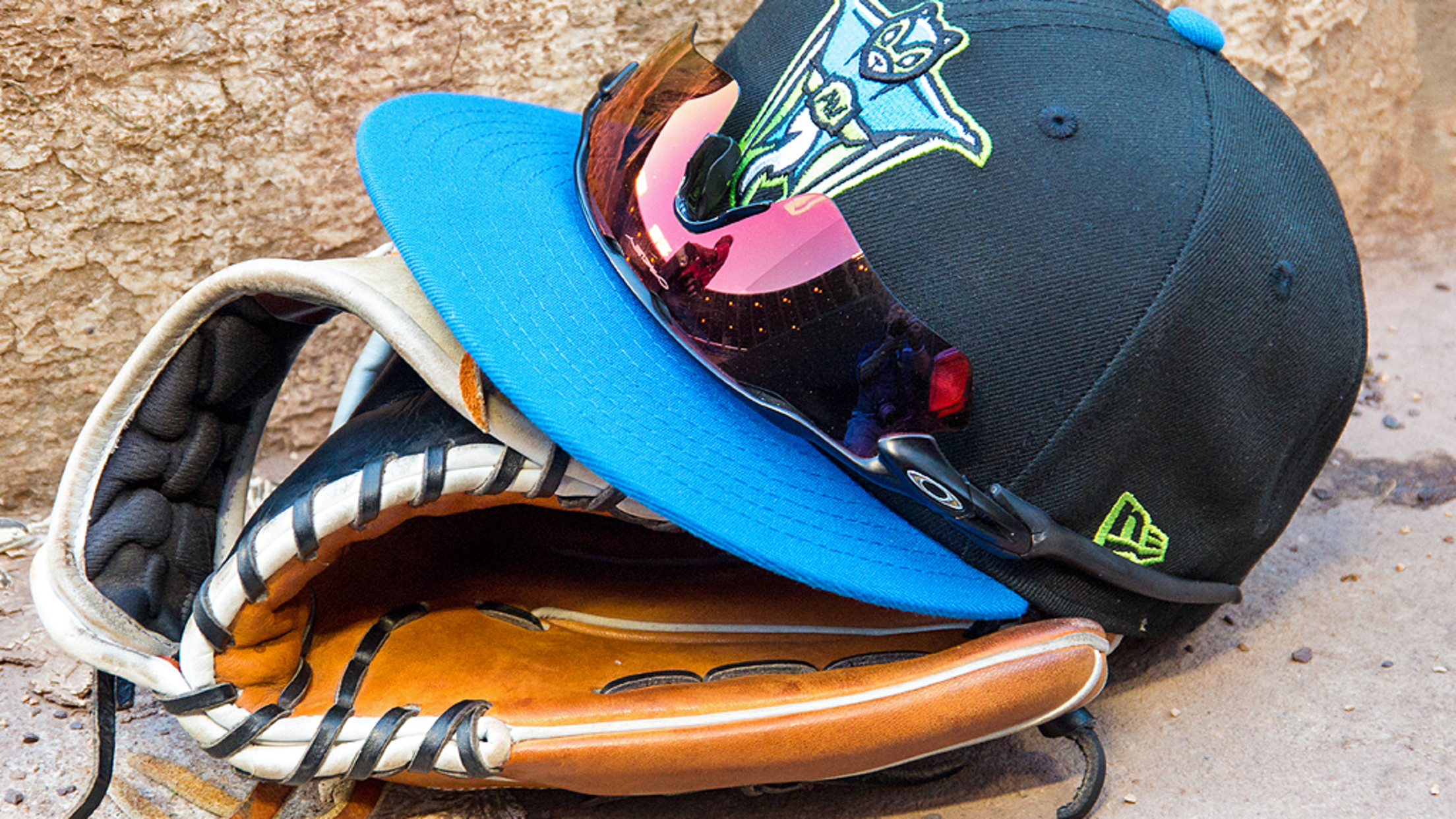 The author of this article is guest contributor Jae Canetti, who is in his senior year at the Washington, D.C.-area Thomas Jefferson High School for Science and Technology. In 2018, Jae wrote about watching the "Jefes" play at Brooklyn's MCU Park. This article provides an account of a unique evening
Volcanoes Gear Making Pacific Northwest Fashion Statement.
KEIZER, OREGON -- The inspired 2019 season of your Salem-Keizer Volcanoes has prompted a strong spike in Volcanoes brand & apparel sales, making it one of the Pacific Northwest's top baseball growth area for athleisure -- gear designed for workouts and other athletic activities worn in social settings.
AquaSox hit it out of the park with Funko
Funko agrees to a six-year partnership with Everett AquaSox
Everett, WA - The Everett AquaSox and Funko, Inc. ("Funko") (Nasdaq:FNKO), a leading pop culture consumer products company located in downtown Everett have announced a six-year partnership which includes promotional giveaways, stadium decor and field naming rights. Everett Memorial Stadium will now be called Funko Field at Everett Memorial Stadium.