Dollar Drink Night Returns on Thursday, August 15th
Enjoy drink specials throughout Fluor Field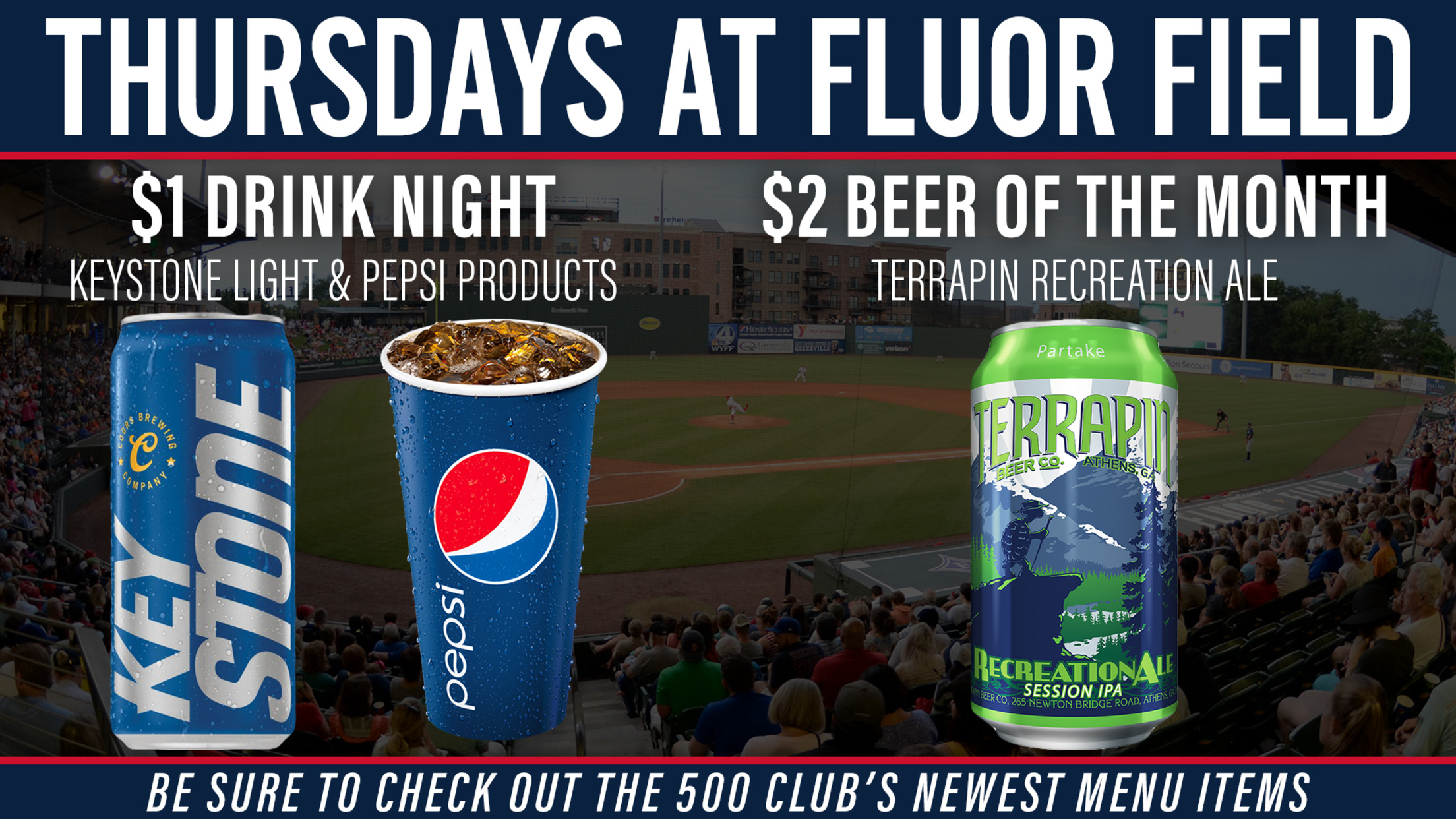 Join us at Fluor Field on Thursday, August 15th for another Dollar Drink Night! The Drive's contest against the Hickory Crawdads begins at 7:05 PM, and the drink specials begin when the gates open at 6:00 PM.For fans over 21, $1 Keystone Light and $2 Terrapin Recreation Ale will be
Join us at Fluor Field on Thursday, August 15th for another Dollar Drink Night! The Drive's contest against the Hickory Crawdads begins at 7:05 PM, and the drink specials begin when the gates open at 6:00 PM.
For fans over 21, $1 Keystone Light and $2 Terrapin Recreation Ale will be available for purchase in the 500 Club. $1 Pepsi products will be sold at all Fluor Field concession stands as well.
Purchase tickets to Dollar Drink Night by visiting the Main Street Box Office, by calling (864) 240-4528, or by CLICKING HERE.