Dunedin falls in first game back at TD Ballpark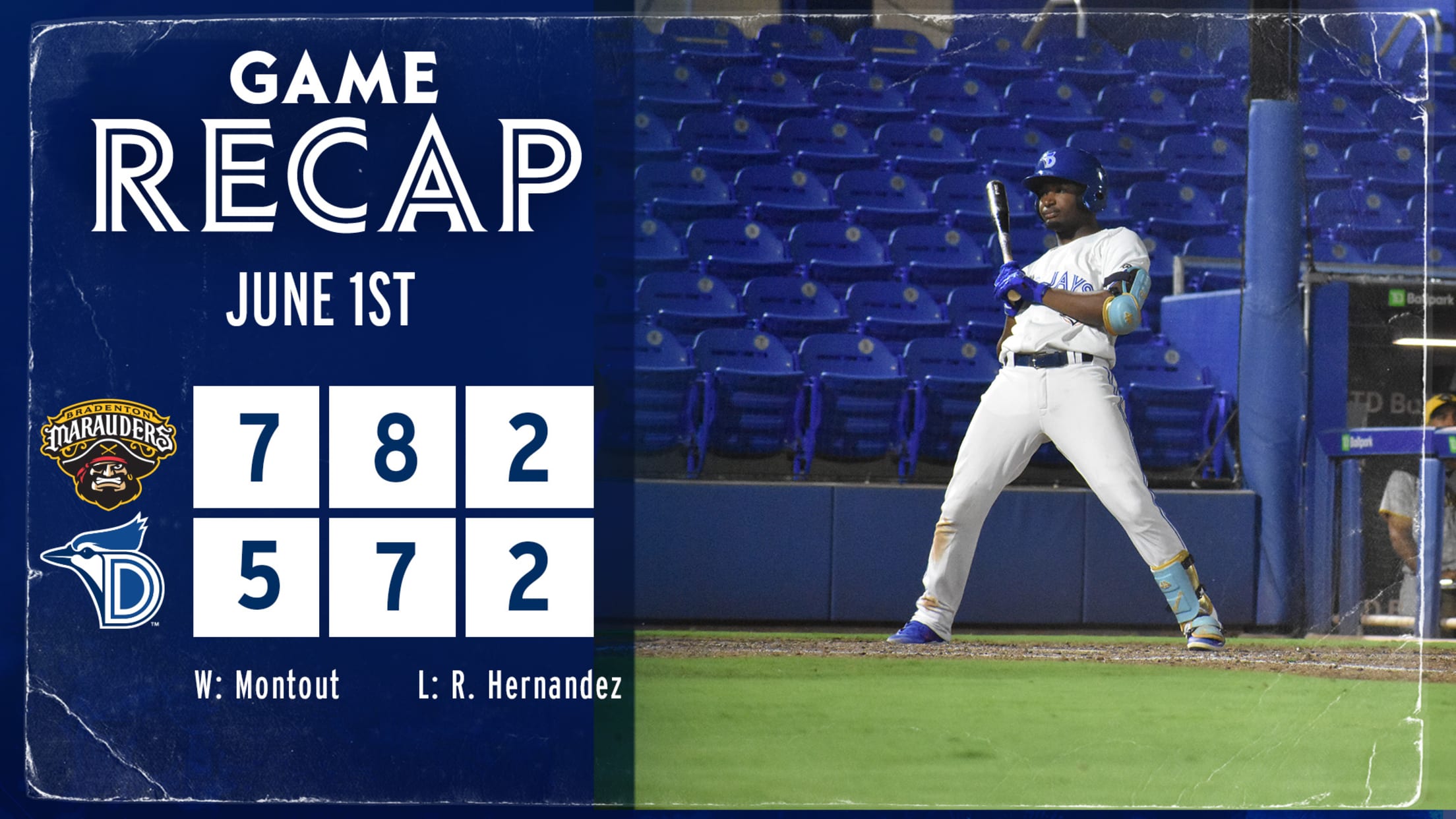 The Dunedin Blue Jays returned to TD Ballpark for their first game since 2018 over 1000 days ago to take on the Bradenton Marauders. The Blue Jays had no fans in attendance as construction was still being done to fan facing areas from the Toronto Blue Jays games played at
The Dunedin Blue Jays returned to TD Ballpark for their first game since 2018 over 1000 days ago to take on the Bradenton Marauders. The Blue Jays had no fans in attendance as construction was still being done to fan facing areas from the Toronto Blue Jays games played at the stadium.
Dunedin came out of the gate slow as Naswell Paulino allowed two runs in the first inning. This was the only two runs he would allow, as he struck out five with just one hit after the first inning ended. Dunedin grabbed a run back in the second as Mack Mueller drove home a run with a single for his first RBI since May 28th. The pressure stayed on from the offense as Addison Barger continued his hot streak with another two-RBI double to bring home Orelvis Martinez and Miguel Hiraldo. Barger is now on a six-game hit streak with 10 RBI during that time.
Between the 5th-8th inning, the Blue Jays held the Marauders scoreless, and they had 14 strikeouts in the first eight frames. Elixon Caballero was dominant in his debut not allowing a hit with two strikeouts in his one inning of work. Adrian Hernandez kept the momentum giving up one hit and picking up seven strikeouts of his own. He lowered his ERA from 4.30 to 3.57 after his outing. He now has a .175 opponent batting average.
We went into the 9th inning with a 5-3 lead as Roither Hernandez came in to attempt his first save of the season in his second opportunity. Coming into the inning, he had a 1.76 ERA and a 0.98 WHIP. The Marauders found a hot streak in the final frame and recorded four runs on two hits to take a 7-5 lead going into the bottom of the ninth. The offense got the tying run to second base, but Addison Barger struck out swinging to end the return to TD Ballpark. The Blue Jays look to return to the win column tonight with Trent Palmer making his season debut.