Early Runs Lead Woodpeckers to 10-4 Win Over Red Sox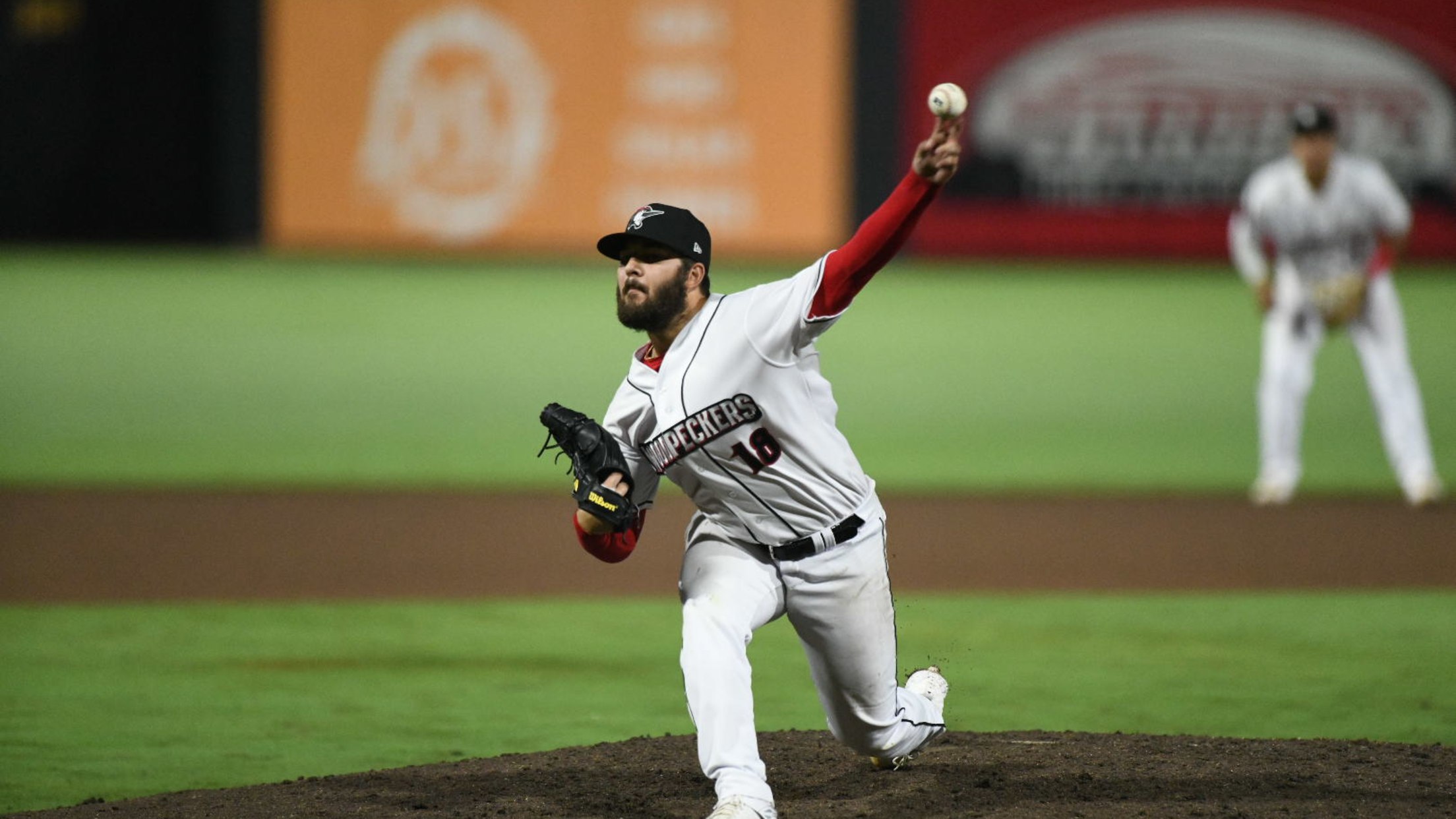 SALEM, VA - The Fayetteville Woodpeckers (27-35) offense overwhelmed the Salem Red Sox (36-27) with eight runs over the first four innings en route to a 10-4 victory on Thursday night at Haley Toyota Field. The win is the first of the series for Fayetteville after outhitting Salem each of
SALEM, VA - The Fayetteville Woodpeckers (27-35) offense overwhelmed the Salem Red Sox (36-27) with eight runs over the first four innings en route to a 10-4 victory on Thursday night at Haley Toyota Field. The win is the first of the series for Fayetteville after outhitting Salem each of the two previous nights.
Kenedy Corona opened the scoring with an RBI single in the second inning to give Fayetteville a 1-0 lead. Salem's only big rally of the night came in the bottom second with three consecutive singles to load the bases against starting pitcher Cesar Gomez. Alex Erro cleared the bases with a base hit down the right field line to put Salem ahead 3-1.
Fayetteville made a quick comeback with a four-run third inning. After Luke Berryhill drew a walk, Jordan Brewer brought him home on a double against Shane Drohan (L, 2-2) to make it 3-2. Nate Perry tied the game with an RBI double of his own, extending his hitting streak to ten games. Zach Daniels gave the Woodpeckers the lead with a two-run homer to make it 5-3.
The Red Sox final run of the night came on a Joe Davis solo home run in the bottom third, cutting the lead to 5-4.
Facing reliever Robert Kwiatkowski in the fourth, Sean Mendoza and J.C. Correa drew back-to-back walks, putting two on for Luke Berryhill. Berryhill drilled a double high off of the right field wall, missing a home run by inches, driving in Mendoza to make it 6-4. Jordan Brewer followed in the at-bat doubled to left center and clearing the bases to push ahead 8-4.
Pedro Baez emerged in the fifth in a MLB rehab appearance, allowing only one hit in a scoreless 11-pitch frame. Julio Robaina (W, 3-0) continued the shutout bullpen effort, holding the Salem offense to two hits over four scoreless innings without issuing a walk.
J.C. Correa put a cap on the night with a solo home run in the top of the eighth inning off Yasel Santana, his fifth of the season to make it 10-4.
The series continues on Friday with first pitch scheduled for 7:05 p.m. E.T. RHP Misael Tamarez (2-2, 6.12) is scheduled to start for the Woodpeckers and the Red Sox will counter with RHP Bradley Blalock (0-4, 5.01).
FULL BOX SCORE: Woodpeckers vs. Red Sox Box Score | 07/15/21 (milb.com)