Tough Start For The Month Of July For Eugene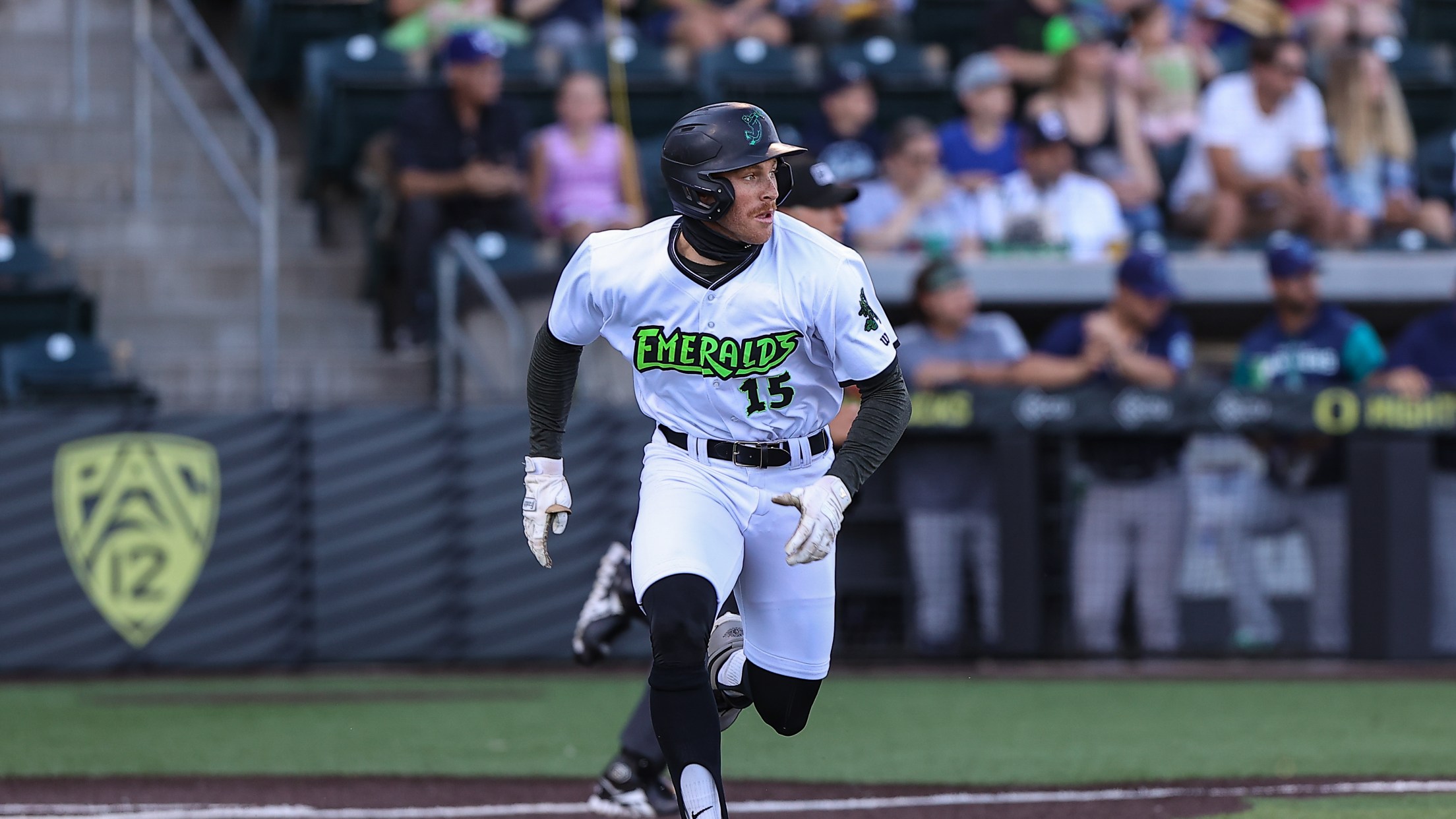 The Everett Aquasox even up the series 2-2 in a game four victory 10-5. Everett jumped to a four-run lead on a two-run home run in the first by DH Noelvi Marte and a two-RBI single by SS James Parker 4-0. In the very next inning, the Aquasox added more
The Everett Aquasox even up the series 2-2 in a game four victory 10-5.
Everett jumped to a four-run lead on a two-run home run in the first by DH Noelvi Marte and a two-RBI single by SS James Parker 4-0.
In the very next inning, the Aquasox added more runs on the board on an RBI single by RF Alberto Rodriguez and an RBI single by 2B Justin Lavey to make it 6-0.
The Emeralds were able to get the first runs of the game on the board on a two-run home run by SS Casey Schmitt to get the Ems their first run of the game 6-2.
The Aquasox answer back with an RBI single by LF Trent Tinglestad 7-2.
In the eighth inning, Marte continued to swing a hot bat on a two-RBI single and would be driven in on an RBI single by Lavey 10-2.
More runs would be scored for the Emeralds on a three-run home run by RF Vaun Brown in the eighth and an RBI sacrifice fly by 3B Carter Aldrete to cut the deficit down to 10-5.
The Emeralds will be back in action tomorrow as they will throw RHP Wil Jensen. First pitch is at 5:05 PM, 4:50 pregame show on 95.3 The Score and MiLB.TV.