Erie Slugs Another Five Homers in Marathon Game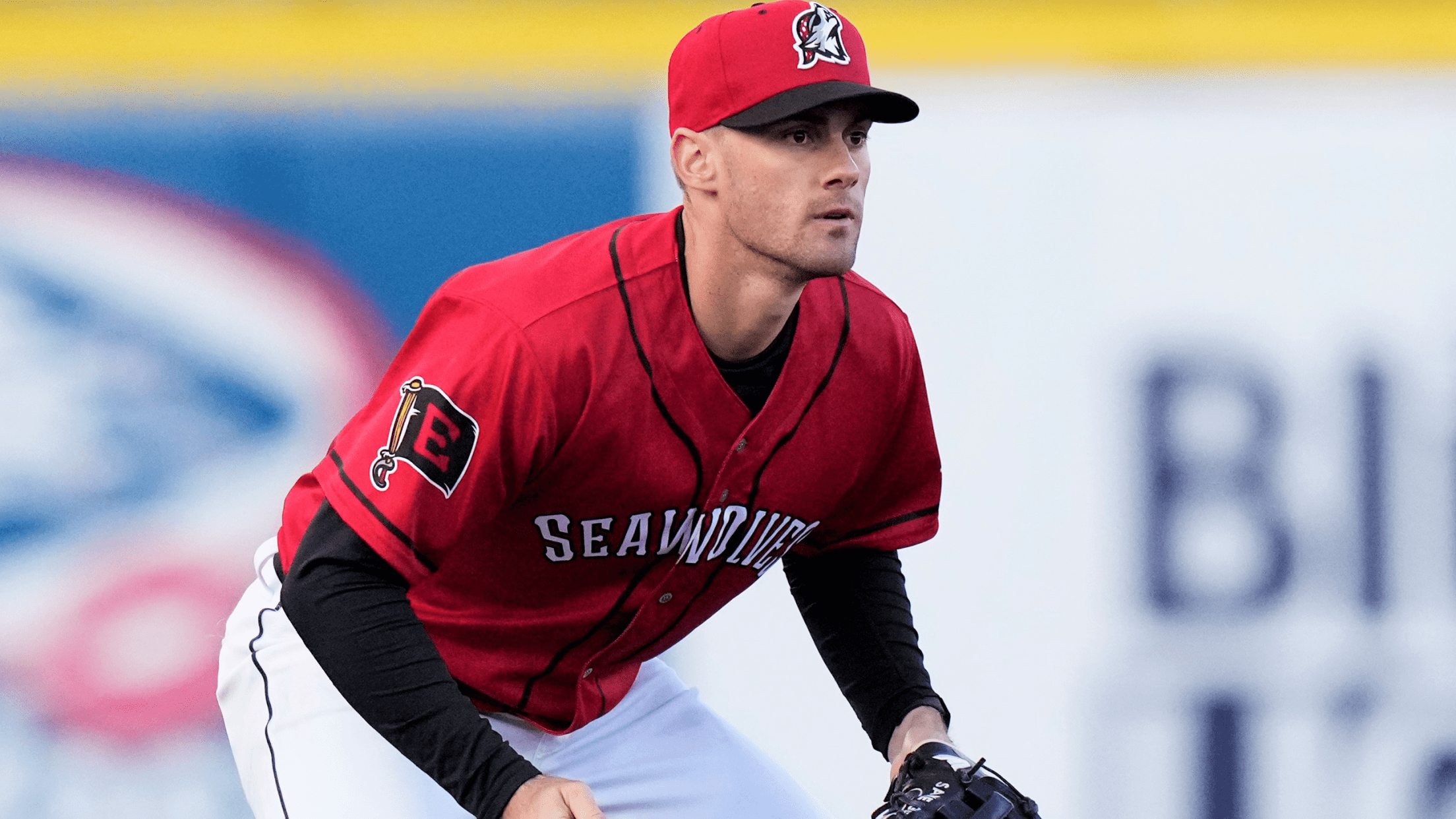 The SeaWolves were on the losing end of a marathon contest with the Binghamton Rumble Ponies on Saturday night. Erie lead by five runs in the third inning, hit five home runs, and collected 15 total hits. Despite the offensive assault, Erie still fell 14-13. The game lasted 3:42, the
The SeaWolves were on the losing end of a marathon contest with the Binghamton Rumble Ponies on Saturday night. Erie lead by five runs in the third inning, hit five home runs, and collected 15 total hits. Despite the offensive assault, Erie still fell 14-13. The game lasted 3:42, the longest game of the year for Erie.
Erie had a consistent scoring attack in the game, scoring at least one run in six innings. Josh Lester put the first pair of runs on the board for Erie when he launched a two-run home run to right field in the second inning to tie the game.
The 'Wolves broke ahead for five runs in the following frame. Ryan Kreidler gapped an RBI double to left field to push Erie ahead, and Dillon Dingler hit his second career grand slam later in the frame. Erie finally knocked starter Cole Gordon out of the game after the third inning, where Spencer Torkelson drove in his only run of the day with a sacrifice fly.
The home run spree continued against reliever Jared Robinson, as Kerry Carpenter, Brady Policelli, and Kreidler each lifted solo home runs.
The offense slowed through the seventh inning as Binghamton took the lead, but returned to make a late comeback charge in the eighth when Andre Lipcius singled in a pair of runs off of Eric Orze, cutting the new deficit to just one run.
In the ninth, Erie put the first two batters on base and sacrificed to push them both into scoring position, but Tommy Wilson struck out Kreidler and Torkelson to end the game.
On the mound, Chance Kirby was hit constantly. The Erie starter surrendered a two-run home run to the fourth batter of the day, and another to Brett Baty in the third inning. Binghamton batted around in the fourth inning, scoring three runs on a bases loaded walk and a single to chase Kirby from the game.
Billy Lescher tossed a scoreless fifth inning to provide some reprieve, but Ruben Garcia struggled to throw strikes in the sixth, allowing one run to score. In the seventh, Garcia allowed the first four batters to reach safely and had to be lifted from the game. Henry Martinez picked up two outs to start his outing, but eventually allowed all three inherited runners to score, including the go-ahead run. Binghamton sent ten batters to the plate in the frame, scoring six times. Finishing the night for Erie, Joe Navilhon fired a perfect eighth inning.
Erie and Binghamton meet for the final time in 2021 on Sunday afternoon. Elvin Rodriguez will get the start for the SeaWolves, with the first pitch scheduled for 1:05 p.m.