Snappers Announce Additions To Front Office Staff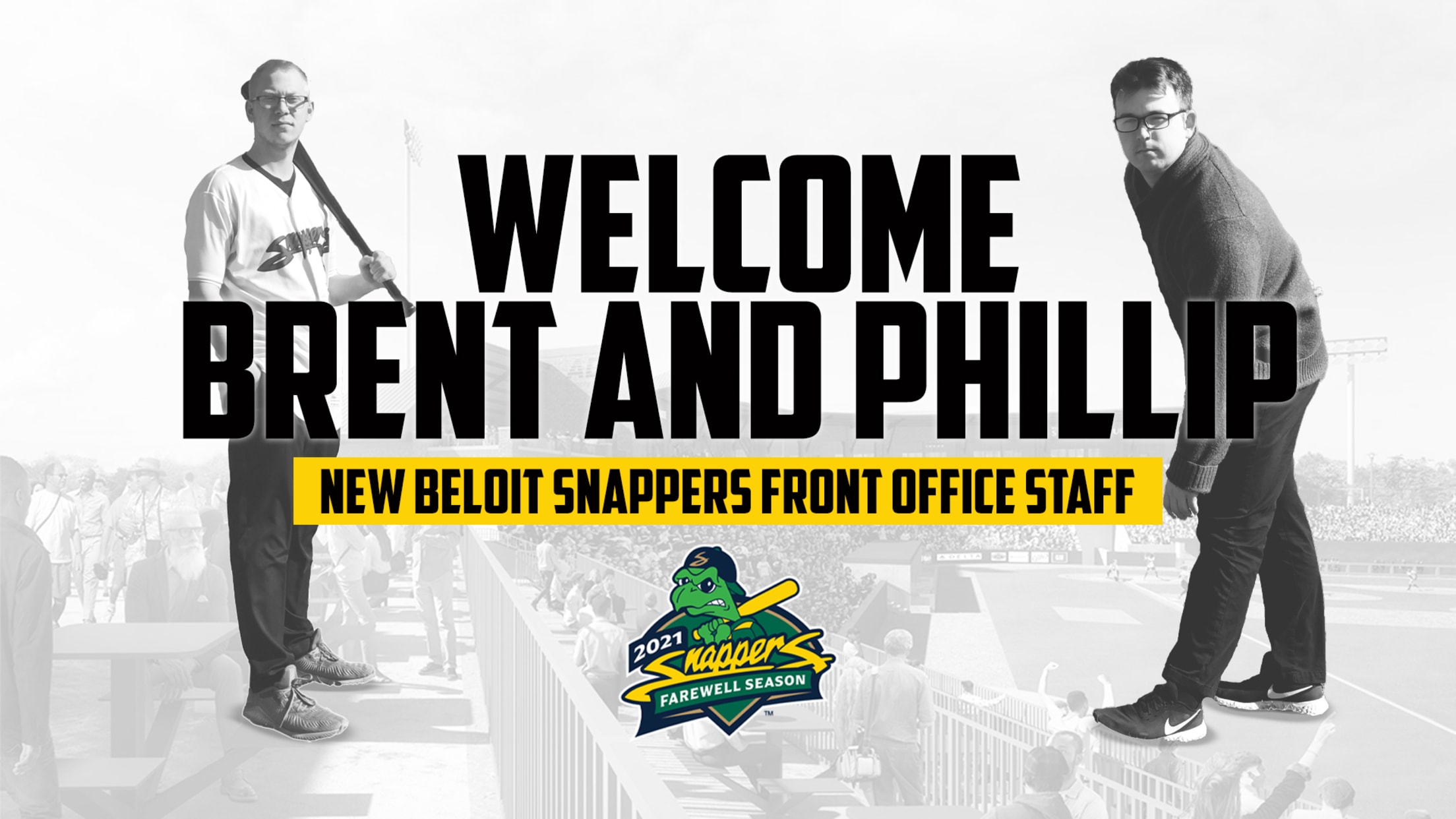 The Beloit Snappers are excited to announce the expansion of their front office. Two new full-time positions have been added to accommodate the joining of Brent Bartels and Phillip Masterson as the Media and Public Relations Manager and the Ticketing and Box Office Operations Manager, respectively. Bartels joined the team
The Beloit Snappers are excited to announce the expansion of their front office. Two new full-time positions have been added to accommodate the joining of Brent Bartels and Phillip Masterson as the Media and Public Relations Manager and the Ticketing and Box Office Operations Manager, respectively.
Bartels joined the team on the first of March after graduating from the University of Nebraska-Lincoln with a Bachelor of Journalism in Sports Media and Broadcasting Production in December 2020. He hails from Sioux Falls, SD.
Not only does Bartels bring his youthfulness to the club, as he is just 21-years-young, but he brings multiple years of experience to the media scene. In 2019, Bartels served as the assistant broadcaster and media manager for the Sioux Falls Canaries. In 2020, he was back in baseball with the Fremont Moo in the Expedition League as the broadcaster, graphic designer and social media manager. Finally, during his college years, Bartels interned at HuskerVision where he gained experience in video production, video editing, and graphic design.
Masterson joins the Snappers from Oklahoma State University where he spent two seasons as a Ticket Sales Coordinator for football, basketball, baseball, softball, and wrestling. He holds a Business Management Degree from the University of South Florida as well as an MBA from the University of Tampa.
Masterson started his career while at South Florida in Marketing and Game Presentation. His ticket sales experience also includes one season with the Double-A Pensacola Blue Wahoos and two seasons with the Tampa Bay Rays of the MLB.
The Snappers will continue to add to their staff by holding a job fair on March 22-23 at Pohlman Field from 4:00-7:00 pm for part-time seasonal game day positions. They also have two full-time positions listed on Teamworkonline.com as a Creative Services Director and a Head Groundskeeper.