Game 46: Hawks score two TD's and add a FG to beat Voyagers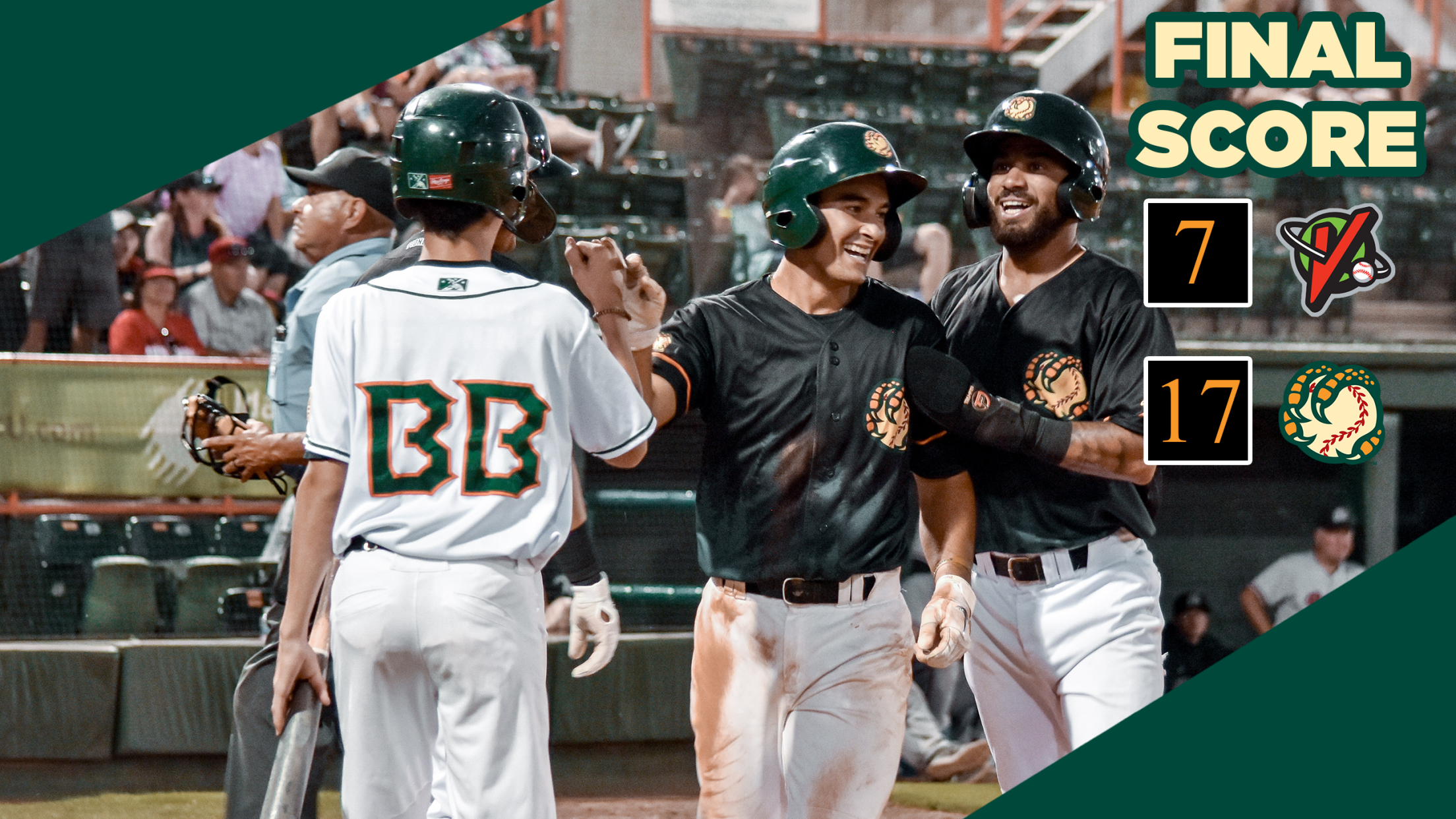 Boise, ID - A football score at a baseball game saw the Hawks roll on their way to a series opening 17-7 victory over the Great Falls Voyagers on Wednesday night at Memorial Stadium. Great Falls took the lead off Boise Hawks starter Zach Penrod in the top of the
Boise, ID - A football score at a baseball game saw the Hawks roll on their way to a series opening 17-7 victory over the Great Falls Voyagers on Wednesday night at Memorial Stadium.
Great Falls took the lead off Boise Hawks starter Zach Penrod in the top of the first inning, scoring a run on a wild pitch after Penrod walked the bases loaded.
In the top of the fourth, the Voyagers got another run on a wild pitch, this time from Jay Baggs, who piggybacked on Penrod's three inning start.
In a 2-0 game heading to the bottom of the fourth, the Boise bats came alive, plating eight runners.
The inning started with a Jason Dicochea double, before Alejandro Rivero was hit by a pitch, allowing Wladimir Galindo to single home the Hawks shortstop and make it 2-1.
A Roby Enriquez single would tie the game and a Christian Funk double made it 4-2 Boise, with Myles Harris following Funk's double with a single to right field to score another Hawks run.
Myles Miller then singled Harris to third, bringing Dicochea up to the plate again with two on and two out.
On a 3-0 count Dicochea clobbered a fastball over the left field fence to tack on three more for the Hawks and make it 8-2.
A 1-2-3 inning from Baggs in the top of the fifth got Boise back into the dugout right away, and the bats stayed hot, putting seven on the board thanks to three homers in the inning, a solo from Galindo, and two run taters from Funk and Rivero.
Taking a 15-2 lead would be plenty for the Hawks, who added two more in the bottom of the 7th after they allowed the Voyagers to cross the plate five times in the top half of that frame.
In game two of the series Boise will hand the ball to Matt Gabbert, as they try to win the final mini-series of the first half. First pitch for that game is scheduled for 7:15 PM on Thursday night.