Helena Brewers Finalize Roster for Opening Day
Roster includes returning members, AZ Brewers and 2017 Draft Picks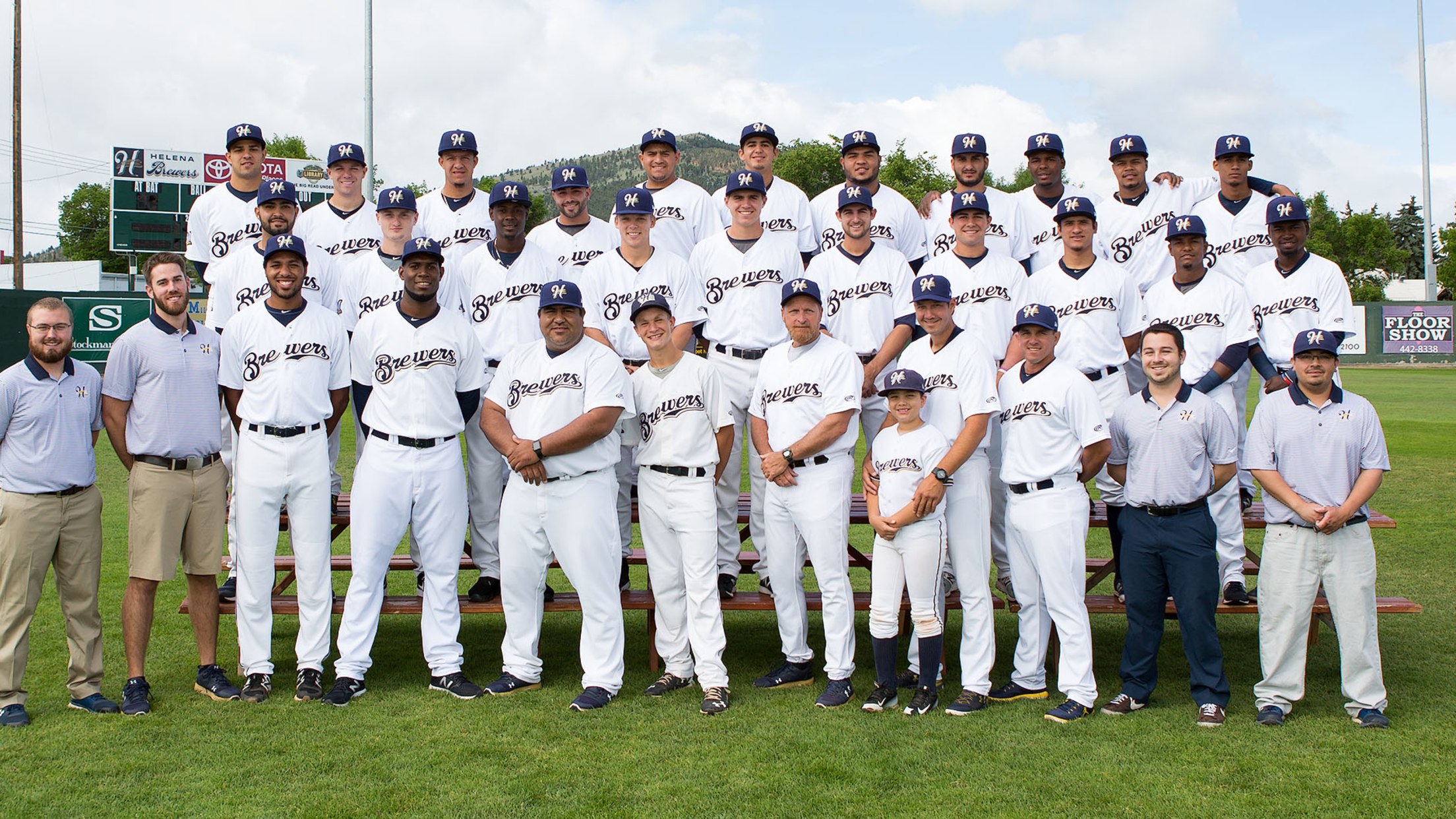 HELENA, MT - With the 2017 MLB Amateur Draft complete, the Helena Brewers have set their roster for Opening Day against the Great Falls Voyagers. The roster is currently composed of 26 players, 11 pitchers and 15 position players.Seven players return to Helena after spending at least part of the
HELENA, MT - With the 2017 MLB Amateur Draft complete, the Helena Brewers have set their roster for Opening Day against the Great Falls Voyagers. The roster is currently composed of 26 players, 11 pitchers and 15 position players.
Seven players return to Helena after spending at least part of the season in the Pioneer League last season. Rodrigo Benoit, Juan Diaz, Karsen Lindell and Michael Petersen all return to the pitching staff, while catcher Yoel Vásquez, second baseman Franly Mallen and outfielder Yerald Martinez take the field again for Helena in 2017.
Most of the roster consists of players that logged hours in the Arizona League or Dominican Summer League last season. Parker Bean, Harrold Chirino, Nelson Hernández and Carlos Herrera will all make their debut on the mound in Helena. In the field, catcher Payton Henry, first baseman Gabriel García, third baseman Chad McClanahan, infielder Julio Méndez, shortstop Antonio Pinero, infielder Nick Roscetti, outfielder Zach Clark, outfield Jay Feliciano, outfielder Jose Gómez and outfielder Nicolas Pierre all make their first trip to the Pioneer League.
Some of the Milwaukee Brewers 2017 draft picks are on the Opening Day roster. Right-handed pitcher Roberto Delgado, a 28th round pick out of Oklahoma City University, and right-handed pitcher Jayson Rose, an 8th round pick out of the University of Utah, will both be part of the pitching staff. Third baseman Dallas Carroll, a 9th round pick out of the University of Utah, is the only position player that has been assigned to Helena so far.
Rounding out the roster is right-handed pitcher Braulio Ortiz, who signed as a free agent after being released by the Daytona Tortugas, and catcher Charlie Meyer, who signed a contract with the Brewers after serving as a bullpen catch in Brevard County (High-A) last season.
Helena opens their season on June 19 at home against the Great Falls Voyagers at 7:05 PM. Tickets start at $7 and are available online at helenabrewers.net, at the box office or by calling (406)-495-0500.