Hillcats Squander Lead, Continue Slide in Delmarva Loss
Eight-Run Bottom of the Sixth for Delmarva Overwhelms Lynchburg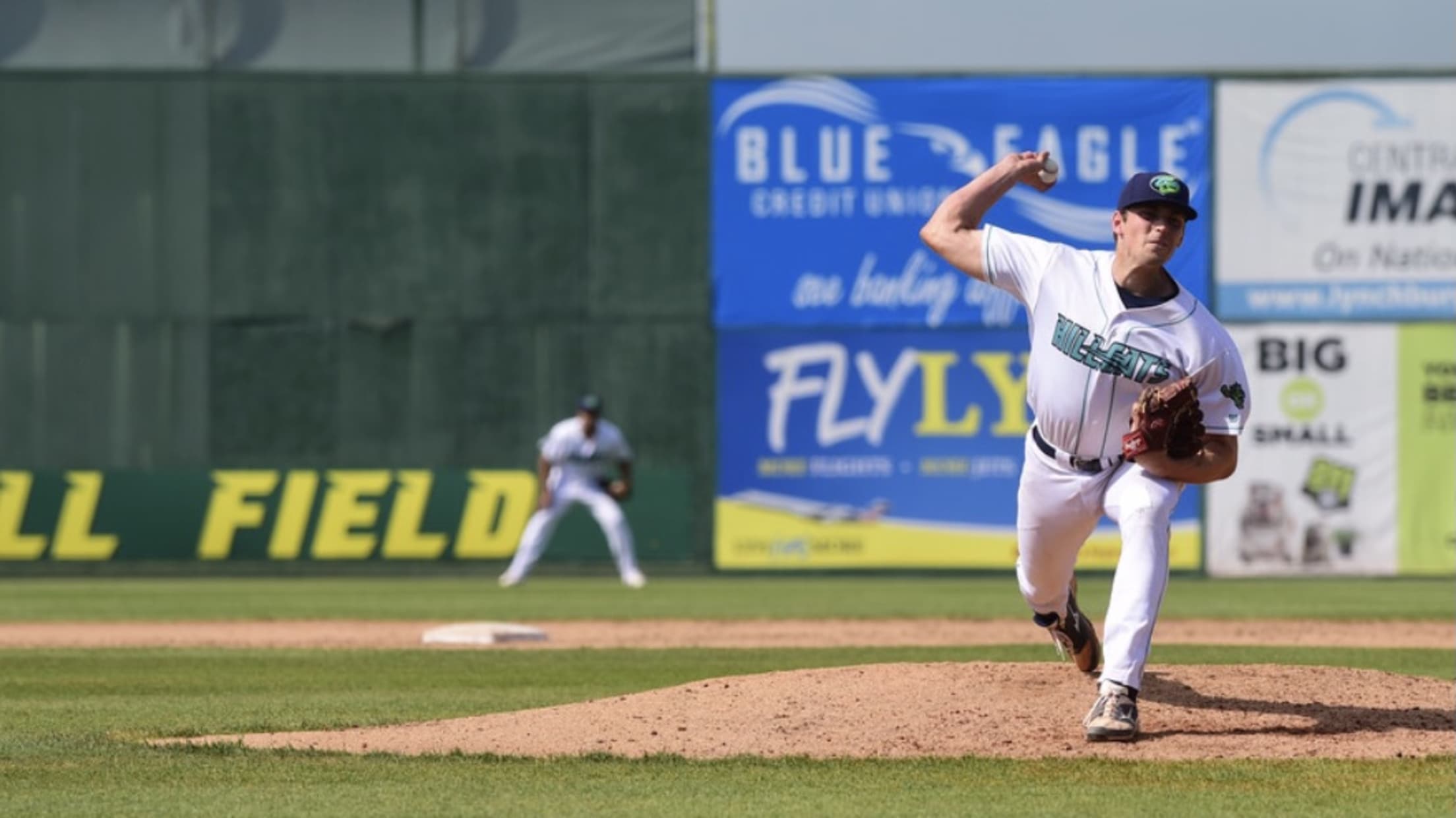 (Gary Streiffer)
Salisbury, Maryland – The Lynchburg Hillcats (13-7) took a three-run lead into the bottom of the sixth, but the Delmarva Shorebirds (15-5) poured on eleven unanswered runs over the course of two innings to hand the Hillcats their third straight loss. HOW IT HAPPENED
Angel Martinez gave the Hillcats
Salisbury, Maryland – The Lynchburg Hillcats (13-7) took a three-run lead into the bottom of the sixth, but the Delmarva Shorebirds (15-5) poured on eleven unanswered runs over the course of two innings to hand the Hillcats their third straight loss.
HOW IT HAPPENED
Angel Martinez gave the Hillcats an immediate lead when he launched an 0-2 pitch over the right field wall, tallying his first home run and giving the Hilcats a 1-0 advantage after just a half inning of play.

Delmarva quickly responded in the bottom of the first thanks to three singles and an RBI off the bat of JD Mundy, knotting the game up at one apiece.

Lynchburg starter Daniel Espino locked in after the first, pitching three scoreless innings and fanning seven Delmarva batters.

In the top of the third and fourth the Hillcats tacked on three more runs. Christian Cairo stole two bases and came home on a bases loaded walk to give Lynchburg a narrow one run advantage. Cairo returned the favor in the fourth, slicing an RBI single to bring home Gabriel Rodriguez. Cairo scored again off an Angel Martinez base-hit to put the Hillcats up 4-1.

Daritzon Feliz pitched a scoreless bottom of the fifth, but the Shorebirds came out red-hot for the second straight night in the bottom of the sixth. Feliz (1-2) and new Hillcats reliever Cade Smith combined to walk six batters on the mound, each allowing four runs apiece as the Delmarva onslaught ballooned to suddenly give the Shorebirds a 9-4 lead.

Delmarva was not done yet, after drawing two more walks against Lynchburg's third reliever Zach Hart, Gunnar Henderson went yard with a three-run bomb to put the Shorebirds up eight heading into the top of the ninth.

Will Bartlett smoked his third home run of the year with a three-run shot of his own to left center field to cut the lead to five in the top of the ninth, but new Delmarva pitcher Kyle Martin earned the final out to secure a Shorebirds 12-7 victory over the Hillcats.
INSIDE THE BOX SCORE
Wednesday was the longest nine inning game the Hillcats have played this year clocking in at three hours and thirty-six minutes.
The Hillcats walked 13 batters, a season high in the loss. The two teams combined to walk 21 total on the night.
The Shorebirds have poured on 12 runs in the bottom of the sixth over the last two games against the Hillcats.
WHO'S NEXT
The Hillcats look to snap their losing streak against Delmarva on the road in game three of a six game series Thursday at 7:05pm.