Hog Blog: More Spring Competition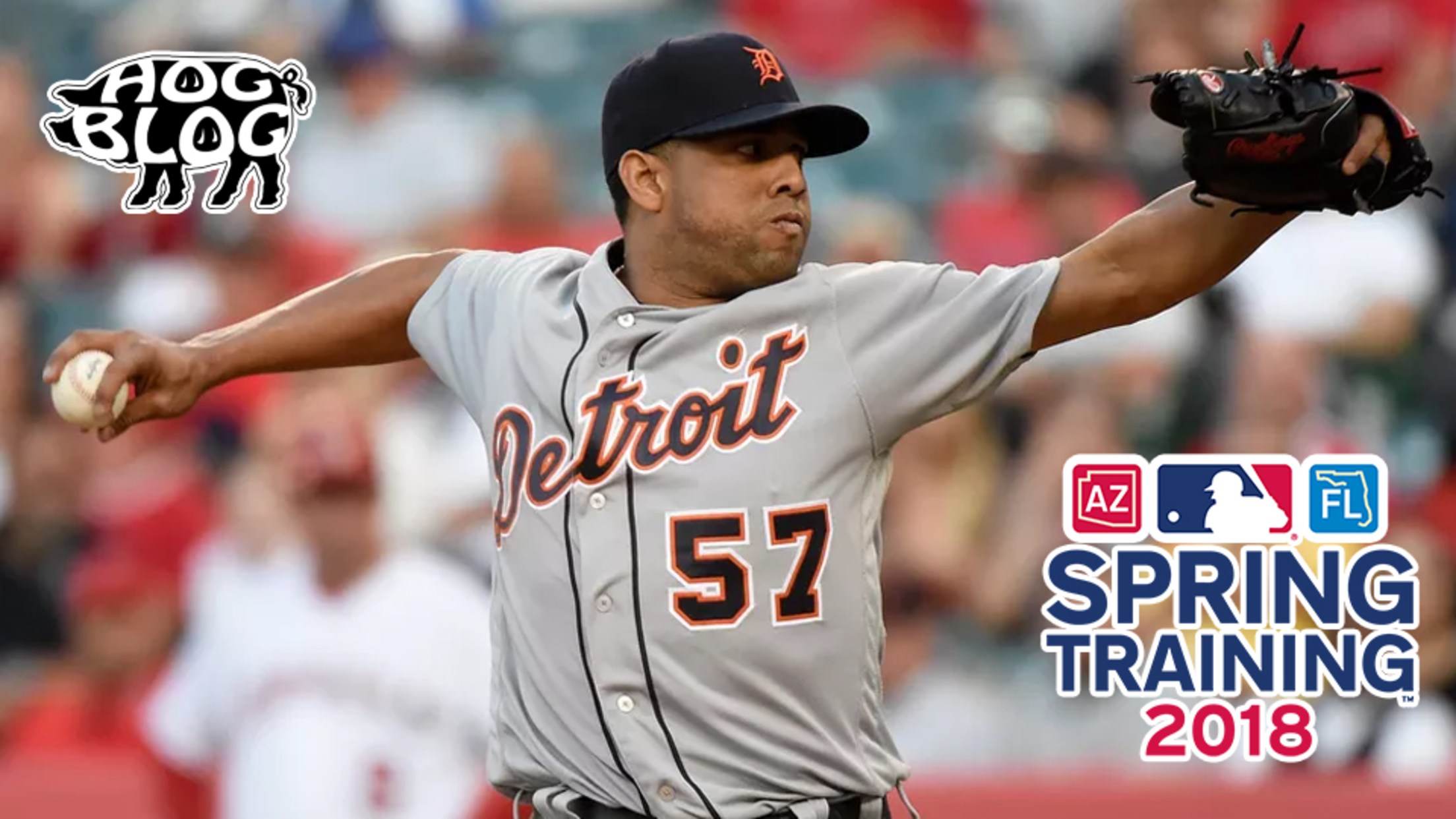 (JJ Horvath)
In this Pork Barrel Blog, IronPigs media assistant Pat McCarthy focuses on more veteran competition in Phillies camp.It is "Truck Day" in Philadelphia and that can only mean one thing - that pitchers and catchers reporting is just around the corner. Camp opens for the Phillies on Feb. 14, and
In this Pork Barrel Blog, IronPigs media assistant Pat McCarthy focuses on more veteran competition in Phillies camp.
It is "Truck Day" in Philadelphia and that can only mean one thing - that pitchers and catchers reporting is just around the corner. Camp opens for the Phillies on Feb. 14, and the front office has added a few more names to the list of players that are invited to camp.
The Phillies have been one of the more active teams in an otherwise quiet offseason, signing free agents Carlos Santana, Pat Neshek and Tommy Hunter. Additionally, they have made a number of minor-league deals with players to create competition in camp this spring.
Early in the offseason, the Phillies resigned Pedro Florimón and Pedro Beato to minor-league deals with invites to camp. Florimon and Beato spent most of the season with the Pigs, but both received call-ups to the Phillies before injuries led to both landing on the Disabled List. Other players on minor-league contracts are RHP Steve Geltz, OF Danny Ortiz, IF Will Middlebrooks and catchers Logan Moore, Eric Fryer and Lehigh University product Matt McBride.
The Phillies have remained active in the last month, continuing to add veteran depth with a handful of minor-league deals:
RHP Francisco Rodríguez -- MLB's all-time, single-season saves leader (62) -- headlines the list of recent acquisitions. "K-Rod" struggled last season with Detroit, posting a 7.82 ERA in 28 appearances before being released and landing a minor-league deal with the Nationals. Rodriguez is fourth all-time with 437 saves and, prior to 2017, had saved 44 games for the Tigers in 2016.
Infielders Adam Rosales and Ryan Flaherty add more veteran competition to camp with both having the chance to compete for bench jobs. Rosales, 35, played in 105 games between Oakland and Arizona in 2017. In 71 games with the A's, he batted .234 with 15 XBH and 27 RBIs. Rosales finished the season with the D-Backs, batting .202 in 34 games.
Flaherty has spent his entire big-league career with Baltimore as a super utility player. Flaherty has played in parts of six seasons with the Orioles, although he only appeared in 23 games in 2017 due to injury. He played in a career-high 102 games in 2014, batting .221 with seven homeruns and 32 RBIs.
The Phillies have also reached an agreement with veteran free agent outfielder Adron Chambers. The 31-year-old most recently played for the Ottowa Champions and Sussex Country Minors in the CanAm League (Independent). In total, Chambers played in 66 games in 2017 with a .294 average, 17 XBH and 17 stolen bases. Chambers has spent parts of three seasons in the Majors with 25 games for St. Louis in 2013 being his last stint. Last in affiliated ball in 2015 with Iowa (AAA), Chambers has also played in the IL with Buffalo in 2014. In 25 games with the Bisons, Chambers batted .286 with three homeruns and 14 RBIs. A career .283 over six seasons at the Triple-A level, Chambers could find himself as a member of the IronPigs come April.
The most recent invite to Phillies camp is outfielder Collin Cowgill . The 31-year-old outfielder has spent ML time with the Mets, Angels, Indians and A's. His best season came with Los Angeles in 2014, when he batted .250 with 10 doubles, five homeruns and 27 RBIs in 106 contests. Cowgill only played in nine big-league games during the 2016 season, spending most of it in the International League with the Columbus Clippers, with whom he batted .234 over 103 games batting .234. Last season, he appeared in 58 games for El Paso in the Pacific Coast League (AAA), recording 16 XBH and a .235 average while reaching base at a .297 clip.