Home Schedule for 2020 Finalized
Most fireworks shows EVER scheduled in team's 14-year history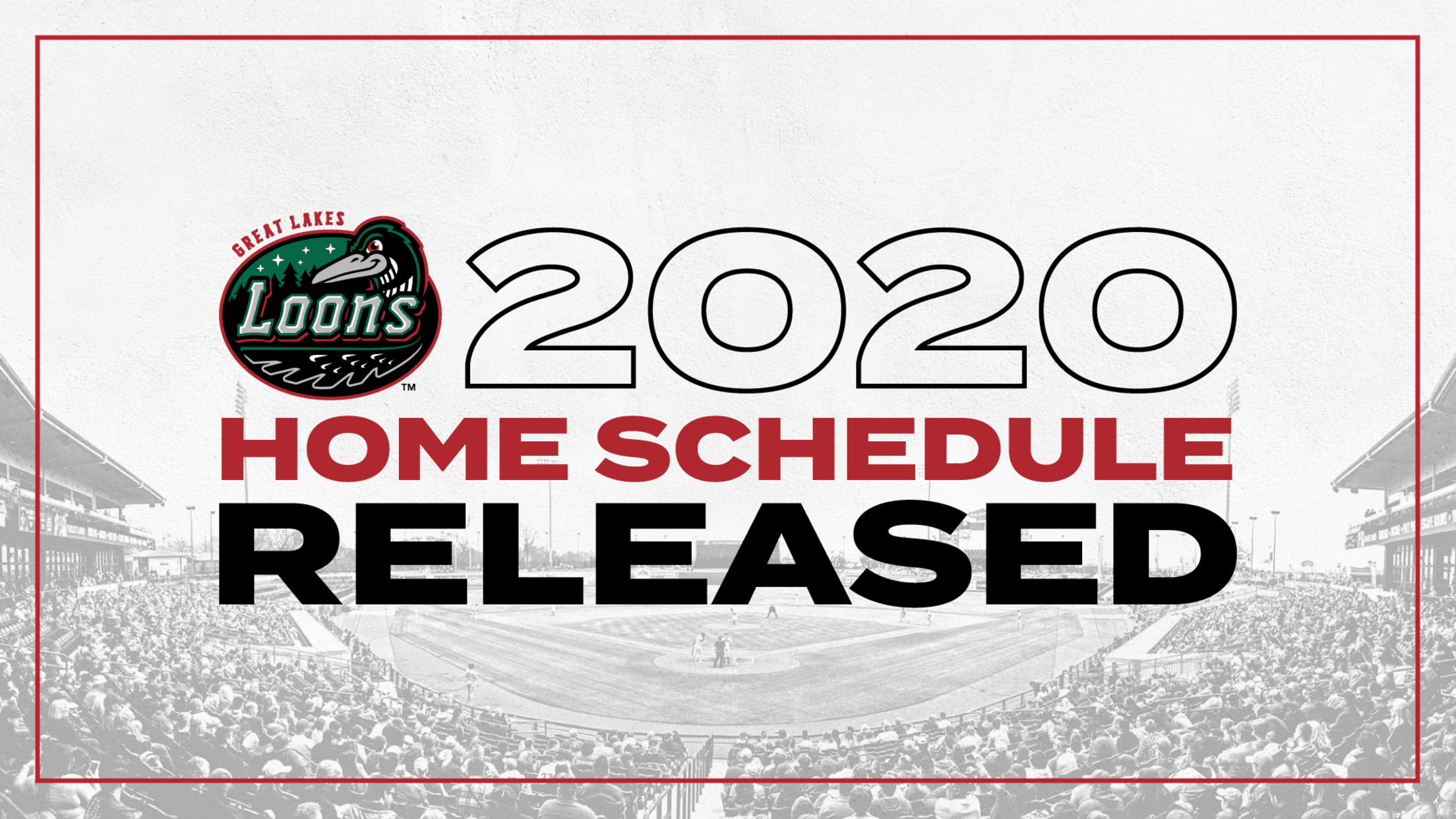 MIDLAND, Mich. -- With a new year comes another season of Great Lakes Loons baseball in our own backyard! It's an exciting time of year with plenty of New Year's Resolutions at the top of everyone's priority list. The Loons are getting in on the fun and making a strong promise to
MIDLAND, Mich. -- With a new year comes another season of Great Lakes Loons baseball in our own backyard! It's an exciting time of year with plenty of New Year's Resolutions at the top of everyone's priority list. The Loons are getting in on the fun and making a strong promise to fans this year.
What better way to start a new decade in 2020 than with the most fireworks shows EVER! We have 19 shows scheduled for the upcoming season, the most we've ever committed to for a single summer. That means every Friday & Saturday home game after Memorial Day will have a postgame Fireworks Loontacular lighting up the sky. There will also be fireworks on Opening Night after the game against the Detroit Tigers affiliate West Michigan Whitecaps on Thursday, April 16.
Weeknight games in April and May until Memorial Day will once again start at 6:05 p.m. In recent years, the Loons have also experimented with the unique, closed-concourse concept during the first couple weeks of the season due to the cold temperatures we tend to experience in Michigan. The plan is to continue with the climate-controlled model at the beginning of the 2020 season, which allows fans to sit in the lawn and seating bowl, while also providing them a place to warm up.
Like in past years, Sundays will once again be 2:05 p.m. games all season long.

Special Start Times
Three 'Kids Day' games will begin at 10:35 a.m. on April 30, May 13 & May 28.
Three Saturday games early in the season will begin at 2:05 p.m. on April 18, May 2 & May 16.
Both holiday games on Memorial Day (May 25) and Labor Day (Sept. 7) will start at 2:05 p.m.
Back by popular demand is a special Monday matinee that will begin at 12:05 p.m. on July 20.
Home Dates vs. In-State Opponents
8 games vs. Whitecaps (April 16-19, June 25-28)
12 games vs. Lansing Lugnuts (May 23-25, July 2-3, July 31-Aug. 2, Sept. 4-7)
Full 2020 Fireworks Schedule
Thursday, April 16
Saturday, May 23
Friday, June 5
Saturday, June 6
Friday, June 12
Saturday, June 13
Friday, June 26
Saturday, June 27
Thursday, July 2
Friday, July 3
Friday, July 17
Saturday, July 18
Friday, July 31
Saturday, Aug. 1
Wednesday, Aug. 12
Friday, Aug. 21
Saturday, Aug. 22
Friday, Sept. 4
Saturday, Sept. 5
Single game tickets for the 2020 season will go on sale in early March. Fans are encouraged to familiarize themselves with the bevy of new offerings in the
revamped season ticket program
. Some items included 'You Pick' plans available in five, 10 or 15 game sets, as well as 'Premium Memberships' for 20 games (Bronze), 35 games (Silver) or 70 games (Gold) with major benefits for each. A full promotional schedule will be released at a later date.
View the entire 2020 schedule by
clicking here
.
The Great Lakes Loons have been the Single-A partner of the Los Angeles Dodgers since the team's inception in 2007. Dow Diamond serves as the team's home and also houses the Michigan Baseball Foundation, a 501(c)(3) non-profit public charity, and ESPN 100.9-FM. For tickets or information about the Loons, call 989-837-BALL or visit Loons.com.