IronBirds Offense Explodes in Win
17 hits lead to 12-3 victory over Brooklyn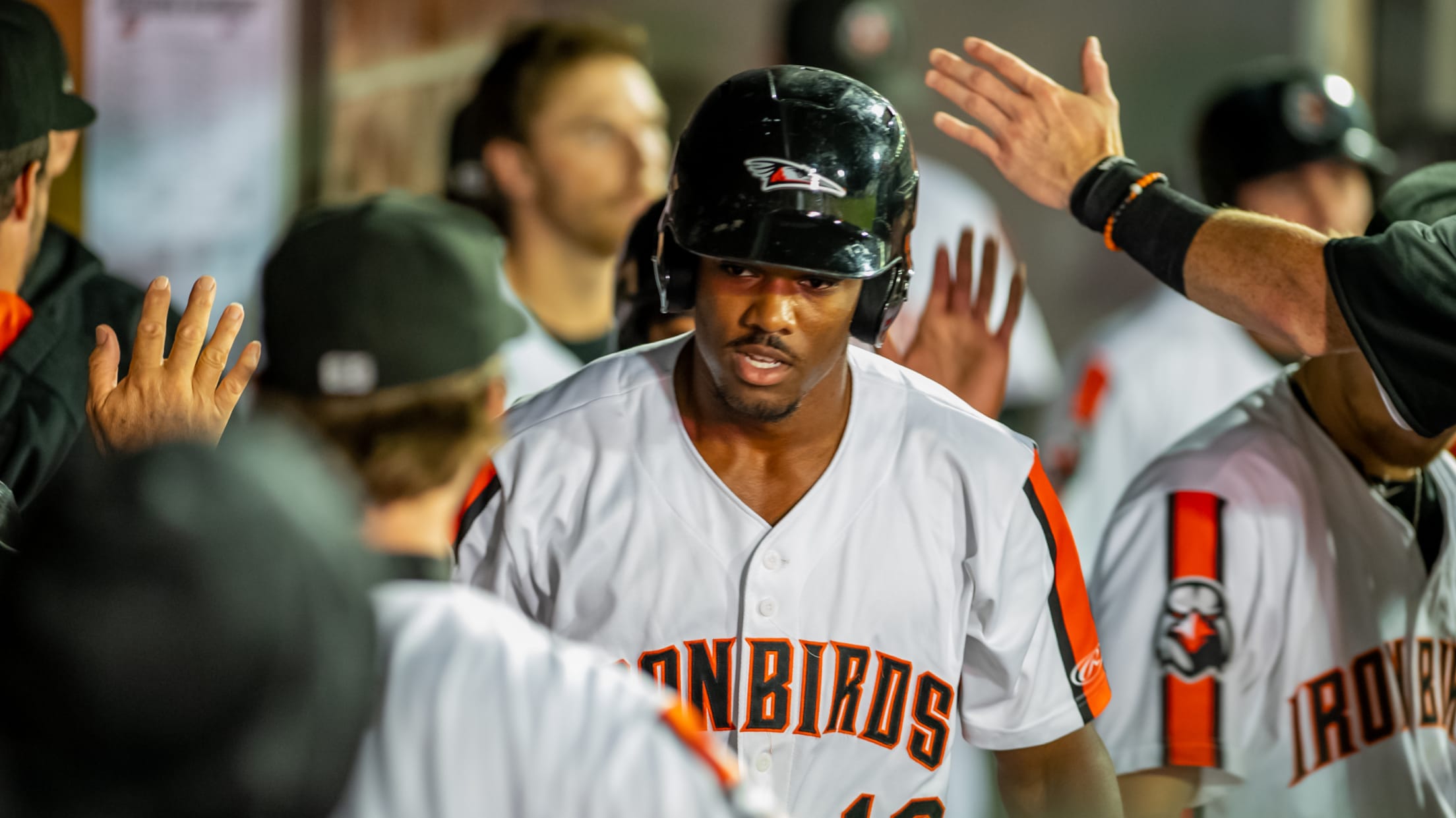 The Aberdeen Ironbirds play ball at Leidos Field at Ripken Stadium in Aberdeen MD. (J. Kelley Dentry)
Aberdeen, M.D. (August 29th, 2019) - After a dogfight in game one with Brooklyn, Aberdeen's offense came to play on Thursday night. Helped by a 17 hit day, the IronBirds took a 12-3 victory to set the table for a rubbermatch on Friday.W: Dan HammerL: Nate JonesBIG MOMENTS: 1st inning: Aberdeen
Aberdeen, M.D. (August 29th, 2019) - After a dogfight in game one with Brooklyn, Aberdeen's offense came to play on Thursday night. Helped by a 17 hit day, the IronBirds took a 12-3 victory to set the table for a rubbermatch on Friday.
W: Dan Hammer
L: Nate Jones
BIG MOMENTS:

1st inning: Aberdeen trailed 2-0 through the top half, and exploded in the bottom. Jaylen Ferguson led it off with his second homer in two nights. That would spark a seven hit, eight run inning for the 'Birds. Andrew Daschbach, Ian Evans and Clay Fisher drove home the next three runs. Ferguson then batted again, and cleared the bases. Mason Janvrin capped off the inning with an RBI and it was quickly 8-2 IronBirds
3rd inning: After tagging on two more runs in the 2nd, Jaylen Ferguson doubled. He was a single away from the cycle and got three more chances at it
6th inning: Clay Fisher had a RBI single. It was his third of four hits, and two more runs scored to make it 12-3 IronBirds.
KEY IRONBIRD CONTRIBUTORS:
Jaylen Ferguson: 3-for-6, 2 R, HR, 3B, 2B, 4 RBI
Clay Fisher: 4-for-4, 2 RBI
Ian Evans: 2-for-5, 2 R, RBI
Mason Janvrin: 2-for-5, R
NEWS AND NOTES
Aberdeen has now evened the series with Brooklyn. The two teams have each won five games, and Friday is the utimate rubber match.
17 hits was a season high, and 8 runs in the first inning was the most in any frame all season for Aberdeen.
Ferguson became the third IronBird to be one hit shy of the cycle this season
With 5 games to go, Aberdeen is tied for the Wild Card with Brooklyn. Tomorrow they will play in front of a sell out crowd to pick a series winner.
UP NEXT
IronBirds vs. Cyclones - 7:05 on Friday, August 29th