Kevin Kopps Debuts, Missions Drop Second Consecutive Game to the Hooks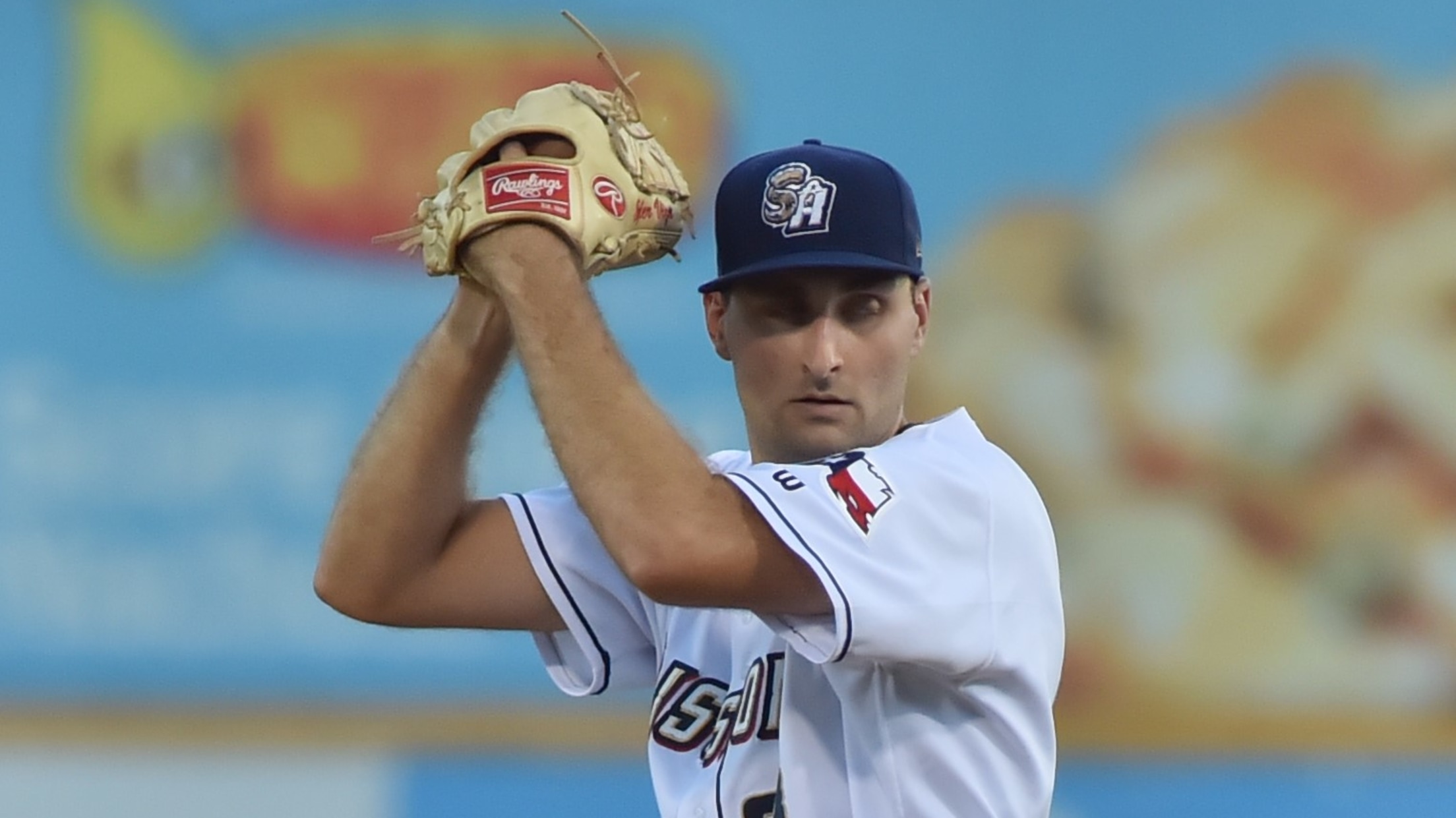 SAN ANTONIO – After allowing four home runs on Tuesday night, the long ball affected the Missions once again on Wednesday night. The Hooks used a three-run, two home run third inning to lead the way past the Missions. Meanwhile, San Antonio was held scoreless with three hits in a
SAN ANTONIO – After allowing four home runs on Tuesday night, the long ball affected the Missions once again on Wednesday night. The Hooks used a three-run, two home run third inning to lead the way past the Missions. Meanwhile, San Antonio was held scoreless with three hits in a 4-0 defeat.
Following their game one victory, the Corpus Christi Hooks jumped out to an early lead in the top of the first inning. Facing Tyler Viza, Jason Castro hit a base hit to start the inning. Viza retired the next two batters with back-to-back fly outs. Corey Julks drove in Castro with an RBI double to center field. The Hooks took a 1-0 lead.
The San Antonio Missions had a scoring opportunity of their own in the bottom of the second inning. Facing Brandon Lawson, Ethan Skender hit a one-out infield single. He advanced to third base after a single from Eguy Rosario. Kyle Overstreet hit a fly ball to right field. On the play, Skender tagged up and attempted to score. He was thrown out at the plate by Matthew Barefoot to end the inning.
The Hooks used the long ball to extend their lead in the top of the third inning. San Antonio native, Bryan Arias, homered on the first pitch of the inning. With one out, Viza walked Joe Perez prior to facing Scott Schreiber. Schreiber made the Missions pay by hitting a two-run home run. The two long balls made it a 4-0 ballgame.
Tyler Viza was the starting pitcher for the San Antonio Missions. He recorded his third loss of the season after allowing four earned runs on eight hits in six innings of work. Tom Cosgrove pitched a scoreless seventh inning. Moises Lugo pitched a scoreless eighth inning.
Kevin Kopps, 2021 third round pick of the Padres, made his Double-A debut Wednesday night. In a scoreless ninth inning, he struck out one batter and hit one batter.
Post-Game Notes
With the loss, San Antonio falls to 55-61 on the season
Eguy Rosario (#15 Padres prospect): 1-3, BB, K
Kevin Kopps (#25 Padres prospect): 1.0 IP, HBP, K
Agustin Ruiz (#27 Padres prospect): 0-4, K
Eighth time being shutout this season
The San Antonio Missions continue their six-game series with the Corpus Christi Hooks on Thursday, September 16th. Left-hander Jerry Keel (2-4, 5.40) is scheduled to start for the Missions. The Corpus Christi Hooks have yet to announce their starting pitcher. First pitch will be at 7:05 p.m.
The San Antonio Missions are the Double-A affiliate for the San Diego Padres. This is the 115th professional season for the San Antonio Missions. Tickets are on sale now at the Wolff Stadium Box Office or online at samissions.com. Season seat memberships are available now by calling 210-675-PARK (7275).
---