Keys Stumble in the Ninth
Woodpeckers Rally Late to Win It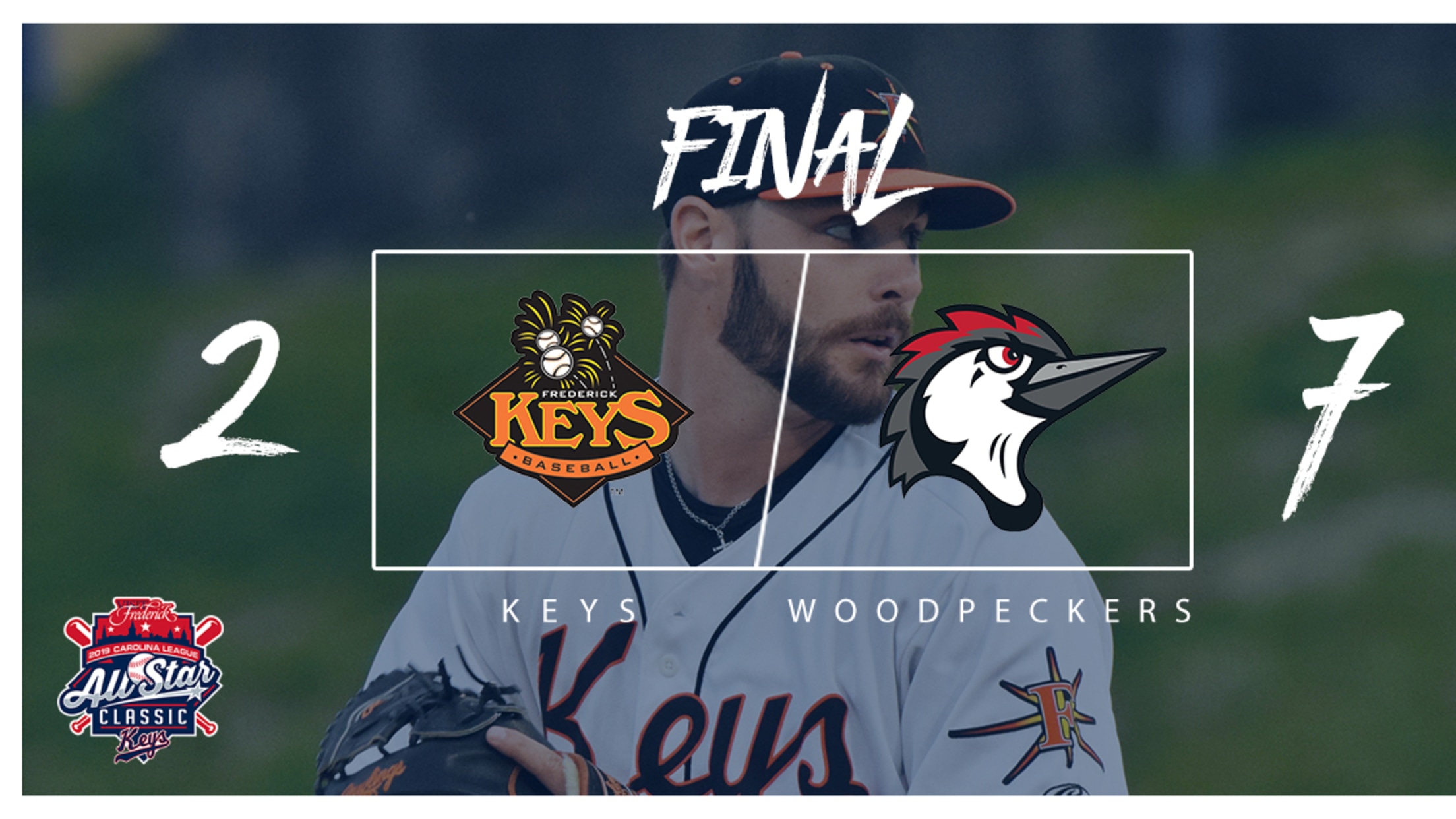 FREDERICK, MD- A close contest fell out of reach for the Frederick Keys (1-5) after the Fayetteville Woodpeckers (2-3) scored five runs in the ninth inning to win a 7-2 game on Tuesday night at Nymeo Field. Chandler Taylor hit the go-ahead home run and the Woodpeckers lineup brought home
FREDERICK, MD- A close contest fell out of reach for the Frederick Keys (1-5) after the Fayetteville Woodpeckers (2-3) scored five runs in the ninth inning to win a 7-2 game on Tuesday night at Nymeo Field. Chandler Taylor hit the go-ahead home run and the Woodpeckers lineup brought home four more on run-scoring singles. Mason McCoy 's single scored the Keys pair of runs while J.C. Escarra added two hits. u5:p
u5:p
Fayetteville took an early 1-0 lead on Taylor's RBI single in the second inning and added another run on Seth Beer's sacrifice fly in the third to make it 2-0. McCoy answered in the fifth inning and singled home two runs to tie the game at 2-2. The Keys had the first two runners reach in the sixth inning but failed to score them after retiring in order.
u5:p
Keys starter Brenan Hanifee scattered five hits and three walks while inducing three double-plays over five innings. Francisco Jimenez delivered a solid performance in relief, throwing three scoreless innings. Diogenes Almengo (1-1) was dealt the loss after allowing five runs in the final frame. Woodpeckers' starter Bryan Abreu struck out seven while allowing two runs over five innings. Cristian Javier (1-0) pitched four scoreless frames and struck out seven.
u5:p
The Keys and Woodpeckers will finish the three-game series on Wednesday, April 10 with first pitch scheduled for 7pm. The Keys have yet to name a starter while the Woodpeckers send LHP Parker Mushinski (0-0, --) to the mound. Pregame coverage begins at 6:45 p.m. on frederickkeys.com and the TuneIn radio app. For a complete look at the 2019 Keys promotional schedule fans can visit frederickkeys.com.