Kimchi Complete Rally, Walk-Off Pensacola, 6-5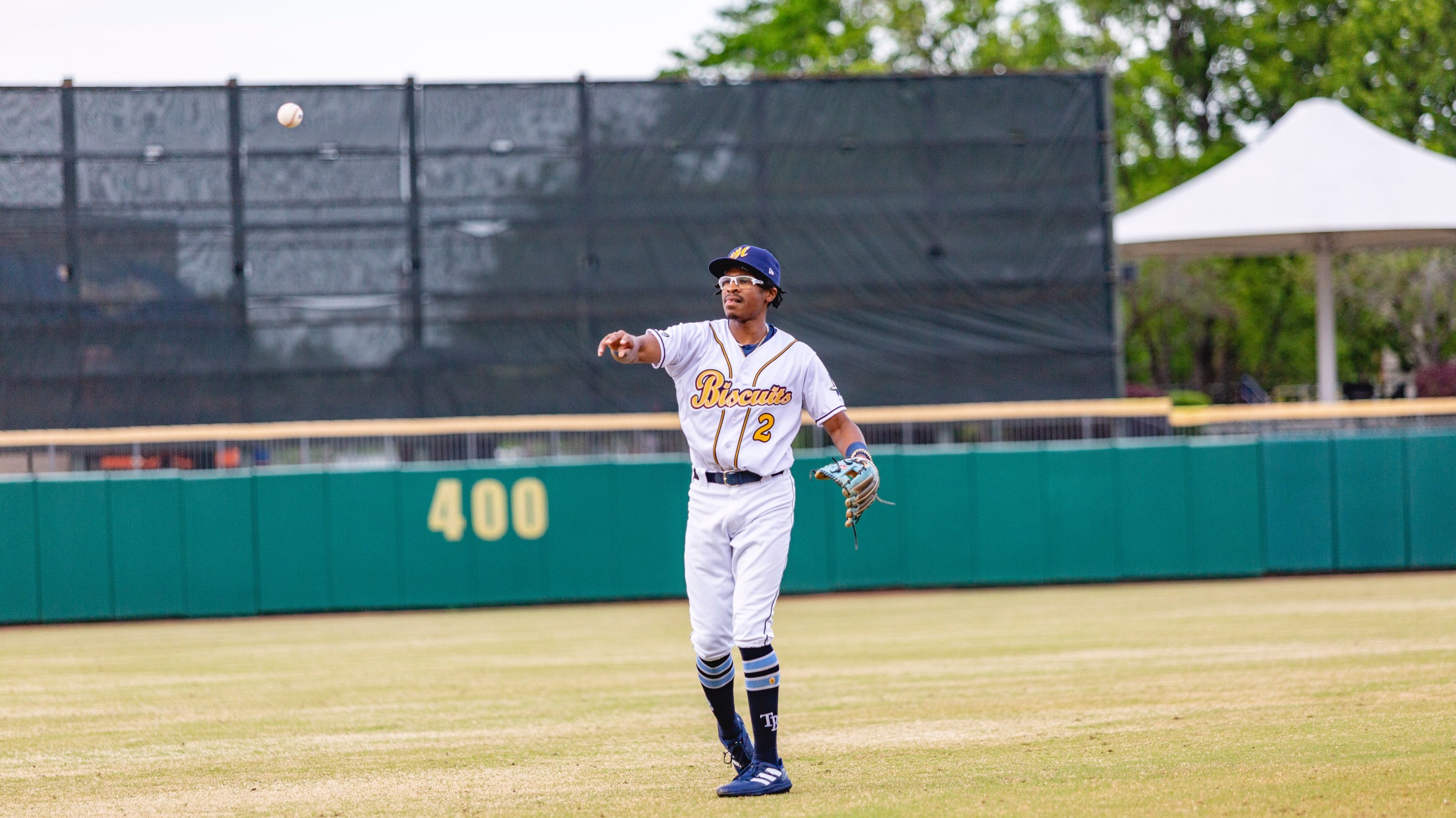 MONTGOMERY, Ala. – The Biscuits (44-46/16-12), who went by the Kimchi for tonight's contest, defeated the Pensacola Blue Wahoos (48-43/14-14) in the series opener 6-5. After taking an early lead, the Biscuits fell behind but battled back to win in walk-off fashion. The Kimchi got on the board first early
MONTGOMERY, Ala. – The Biscuits (44-46/16-12), who went by the Kimchi for tonight's contest, defeated the Pensacola Blue Wahoos (48-43/14-14) in the series opener 6-5. After taking an early lead, the Biscuits fell behind but battled back to win in walk-off fashion.
The Kimchi got on the board first early in the bottom of the first inning. Montgomery favorite, Greg Jones put a ground ball in play to record an RBI-single that brought first baseman Brett Wisely home. Soon after, Kimchi Diego Infante grounded out, but was able to bring the speedster Jones home for the Biscuits to go up 2-0.
In the top of the third, the Blue Wahoos cut the lead in half with a Demetrius Sims RBI-single. In the fourth Montgomery had a pair of miscues as they committed back-to-back fielding errors that helped the Blue Wahoos get men on base. With two on, Troy Johnston hit a sac fly that tied the game at two before Kimchi starter Evan McKendry retired the side.
Montgomery gave the lead away in the sixth, as Blue Wahoos, Griffin Conine smashed a three run home run to go up 5-2 and sit comfortably as the game headed into the later half. In the bottom of the inning, Blake Hunt delivered his 19th RBI of the year to put the Kimchi on the board for the first time since the first inning for the Pensacola lead to be cut to 5-3.
Kimchi relief pitcher, Zack Trageton kept the momentum flowing on the mound as he struck out all three Blue Wahoo batters to retire the side quickly. In the bottom of the ninth Montgomery found hope as Jones delivered a game-tying two run home run on a two-two pitch.
With Osleivis Basabe on third, a wild pitch by Dylan Bice scored the winning run. The Biscuits recorded their first win of the year as the Kimchi and their seventh walk-off of the season. With the win, the Kimchi now sit one game behind the first-place Mississippi Braves.
The Biscuits will be back in action Thursday for a double-header at 4:30 PM CT. In game one, LHP John Doxakis will face RHP Eury Perez. In game two RHP Michael Mercado will take the mound against a TBD Pensacola pitcher for Thirsty Thursday, August 4th.
The rest of the series includes Outdoors Night - Tribute to Humidity Friday, August 5th at 6:35 PM CT, College Football Night Saturday, August 6th at 6:05 PM CT, and Kids Water Bottle Giveaway and Bark In the Park Sunday at 3:33 PM CT.