Kingsport Snaps Danville Win Streak
Mets end stretch of one-run games for D-Braves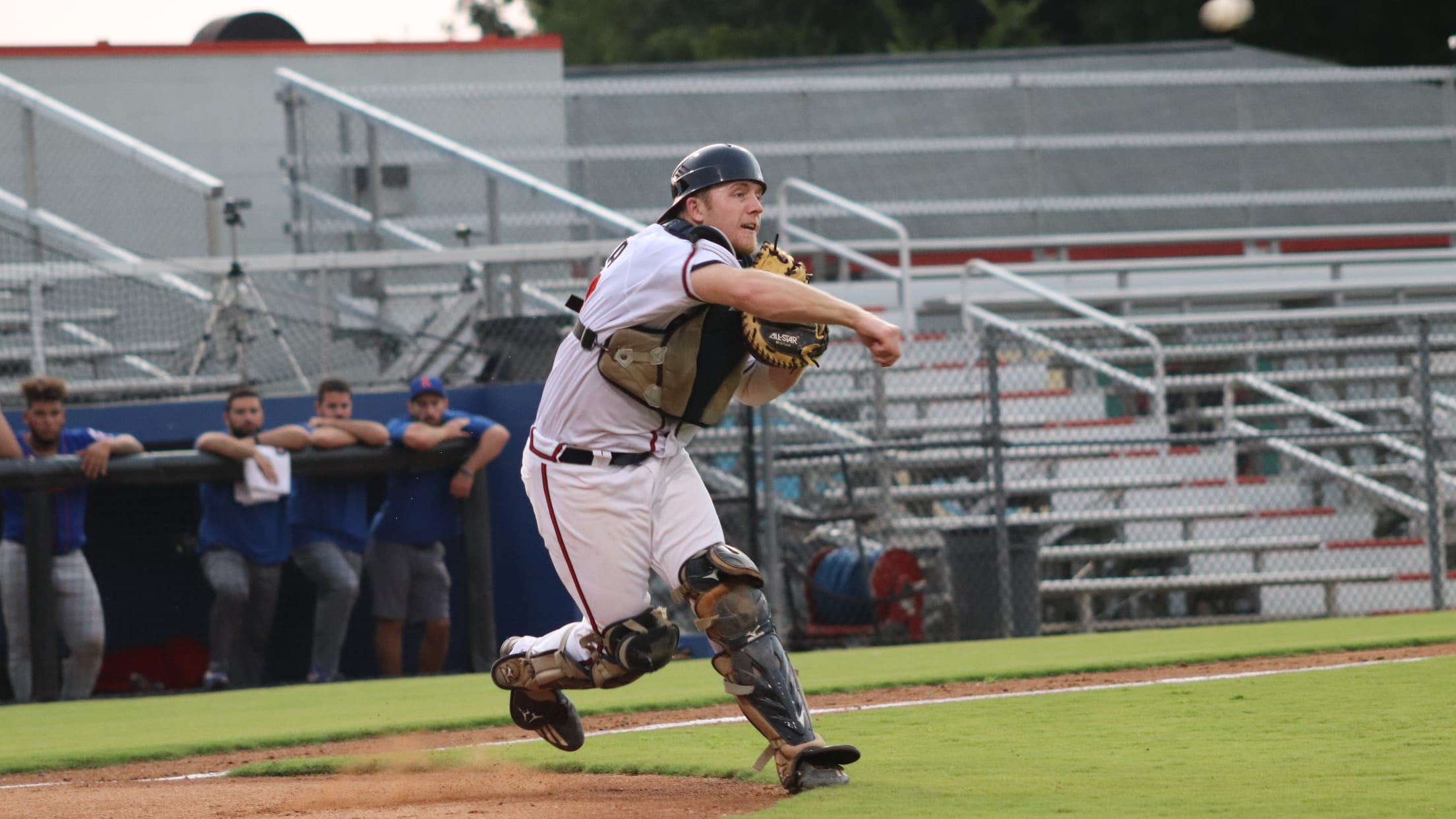 DANVILLE, Va. - Looking for their fifth straight win, the Danville Braves instead found themselves on the wrong end of an 8-2 ballgame against the Kingsport Mets on Monday night. Birthday boy Ray Hernandez had two hits to lead the Danville lineup. Cody Milligan added to his league-leading walk total with
DANVILLE, Va. - Looking for their fifth straight win, the Danville Braves instead found themselves on the wrong end of an 8-2 ballgame against the Kingsport Mets on Monday night.
Birthday boy Ray Hernandez had two hits to lead the Danville lineup. Cody Milligan added to his league-leading walk total with his 39th of the year, tying Brett Newell's 1994 campaign and Victor Caratini's 2013 season for fourth-most in team history.
The pitching staff got 13 strikeouts, including a career-high six from Darius Vines, but surrendered eight runs on 13 hits to end both Danville's longest win streak of the year and a five-game stretch of one-run games.
Both Vines and Kingsport starter Andres German retired the first six batters they saw. Kingsport put the first runner on base with a leadoff single in the third and followed it up with a double. A balk from Vines gave Kingsport its first run and a two-run home run from Gregory Guerrero made it 3-0.
Danville got its first baserunner when Milligan led off the bottom of the fourth inning with a line drive single to left field. Milligan was caught stealing right before Brandon Parker connected on his third home run of the season to make it a 3-1 game. Beau Philip singled and was caught stealing as part of a strikeout double play to match the team's season high for runners caught stealing and end the inning.
The next inning, Kingsport strung together five consecutive base hits to add three more runs and make it a 6-1 game. In the bottom half of the inning, Hernandez doubled to open the frame, advanced on a groundout and scored on a Mason Berne sacrifice fly to cut the deficit to 6-2.
Kingsport added two more with a two-run home run from Brett Baty in the sixth inning that stretched the lead to 8-2. The Mets threatened to add more in the seventh with runners on the corners and no outs. Though they loaded the bases with one out, Danville reliever Justin Yeager got out of the jam without allowing a run.
Danville also threated in the seventh, with a Hernandez single and a throwing error during Mitch Calandra's at bat putting runners on the corners for the home side with two outs, but Berne flew out to right to end the inning.
Kingsport picked up a double in the eighth but couldn't add to its lead. Danville put runners on first and second with one out in the eighth but stranded both runners and couldn't get anything going in the final frame.
The two clubs will meet Tuesday evening for a series rubber match at 6:30 p.m.