Kyle Datres Takes Home Player of the Week Award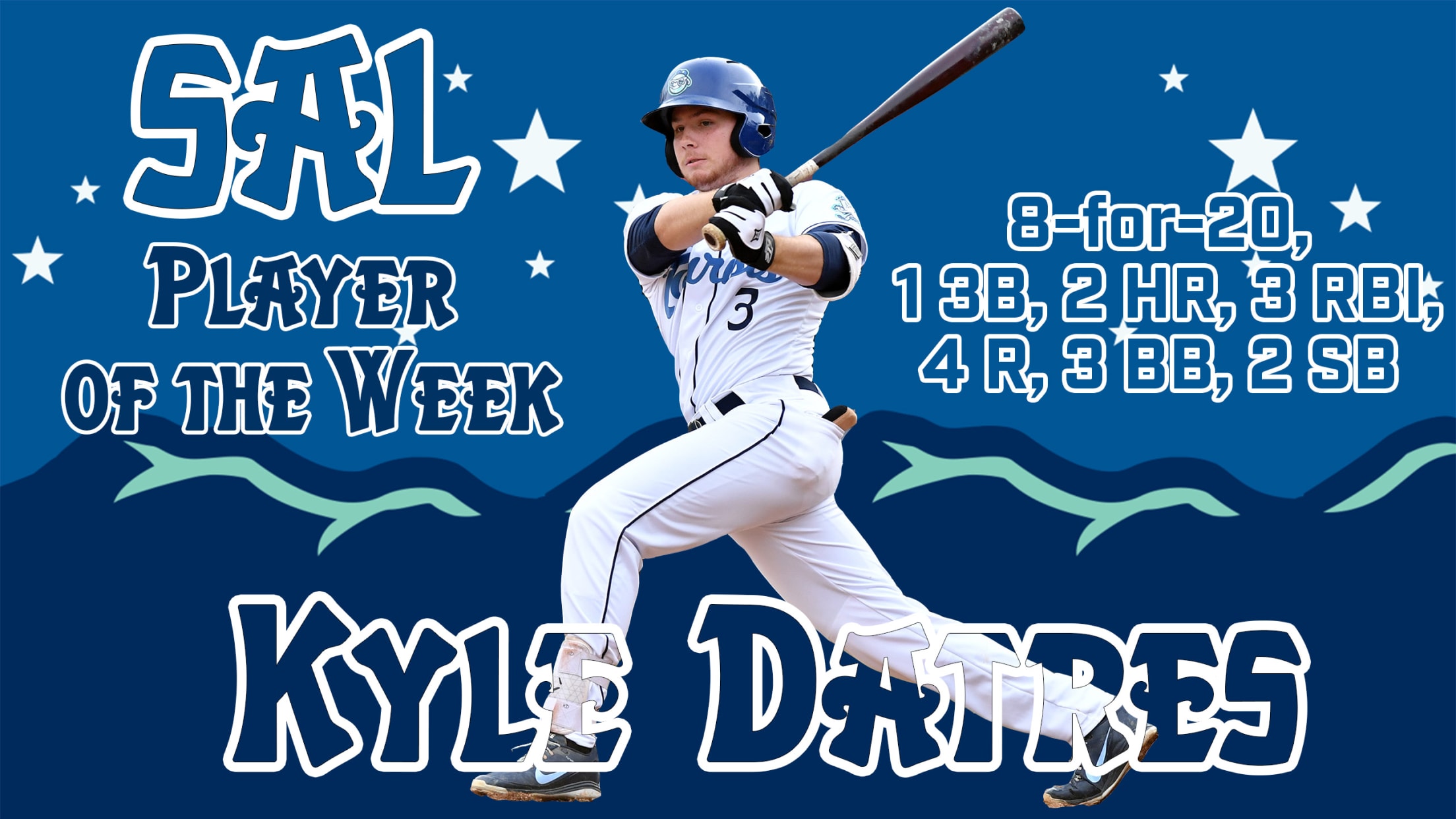 ASHEVILLE- Earlier today the South Atlantic League announced its weekly award winners and the Asheville Tourists were once again represented. Kyle Datres , the Colorado Rockies' 12th round draft selection in 2018 out of the University of North Carolina, was named the SAL Player of the Week during the week
ASHEVILLE- Earlier today the South Atlantic League announced its weekly award winners and the Asheville Tourists were once again represented. Kyle Datres , the Colorado Rockies' 12th round draft selection in 2018 out of the University of North Carolina, was named the SAL Player of the Week during the week of August 5-11.
Datres has been on a mission since the All-Star break. In the second half Kyle is batting .322 with a team-high six Home Runs. During this past week, Kyle went 8-for-20, a .400 batting average, with two Home Runs, three RBI, four runs scored, three walks, two stolen bases, and a triple.
In the month of August, Datres is hitting .417 with an on-base percentage of .533. His production offensively has helped vault the Tourists into a tie for first place in the South Atlantic League's Southern division standings.
Defensively Kyle has been equally impressive. Datres did not commit a single error while starting every Tourists game last week at third base. Datres has been charged with only one error in his last 53 total chances.
Datres is the second Tourists player to be awarded the League's Player of the Week. Willie MacIver received the award in early April. Asheville has had three pitchers win the SAL Pitcher of the Week award; Ryan Rolison , Colten Schmidt , and Nick Bush .