Late Rally Forces Extras But Frisco Prevails
Travs came back from five down but never led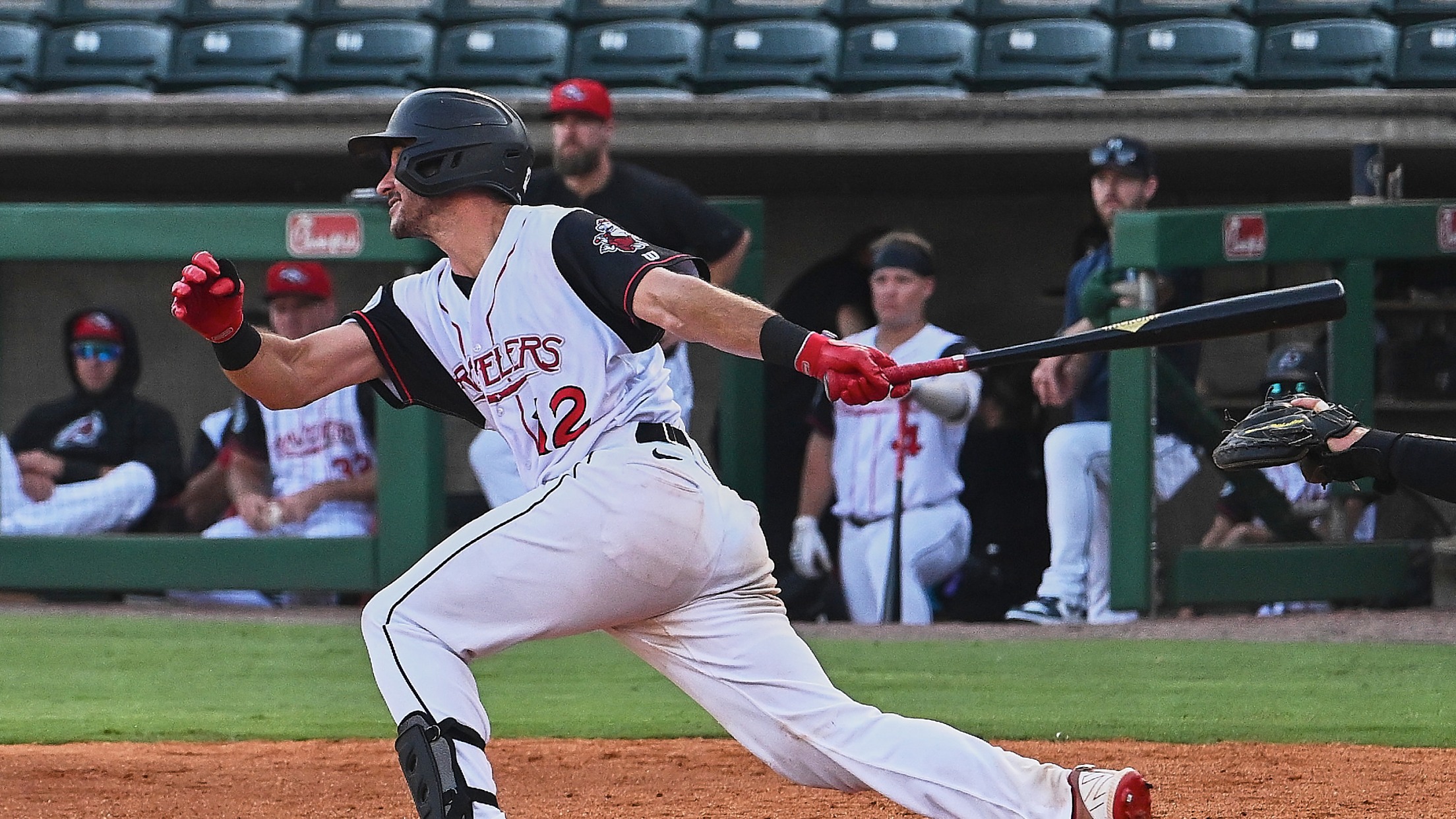 Jake Anchia had two hits on Tuesday night. (Mark Wagner)
North Little Rock, AR—After trailing by five runs at the seventh inning stretch, the Arkansas Travelers rallied to tie the game and force extra innings before eventually falling 9-6 to the Frisco RoughRiders in 10 innings. The Travs scored twice in the seventh on a Jake Anchia home run, added
North Little Rock, AR—After trailing by five runs at the seventh inning stretch, the Arkansas Travelers rallied to tie the game and force extra innings before eventually falling 9-6 to the Frisco RoughRiders in 10 innings. The Travs scored twice in the seventh on a Jake Anchia home run, added another run in the eighth and then twice in the ninth to tie it only to see Frisco take the lead in the top of the 10th when Josh Stowers belted a three-run home run. Arkansas never had the lead in the game but did bring either the tying or winning run to the plate in the eighth, ninth and tenth innings.
Moments That Mattered
* Joe Rizzo raced home from third base with two out in the ninth inning to score the tying run.
* Anchia and Connor Hoover drew walks to bring the potential winning run to the plate in the bottom of the 10th but Tristan Polley regrouped and notched a strikeout to close the game.
Notable Travs Performances
* SS Riley Unroe: 2-5, run, RBI
* C Jake Anchia: 2-4, BB, run, HR, 2 RBI
News and Notes
* Arkansas' loss coupled with Tulsa's win leaves the Travs four games behind the division leaders with five to play in the first half of the season.
* The Travs are now 2-4 in extra innings this season while Frisco is 1-3.
Up Next
Game two of the series is Wednesday night with right-hander Emerson Hancock (1-2, 2.45) on the mound against lefty Avery Weems (1-4, 7.44). First pitch is at 6:35. It is the Dog Days of Summer with dogs allowed on the berms. The game will also be broadcast on 93.3 The Fish, the First Pitch App and milb.tv.