Lodolo Looked Sharp, Bats Rally Comes up Short on Saturday Night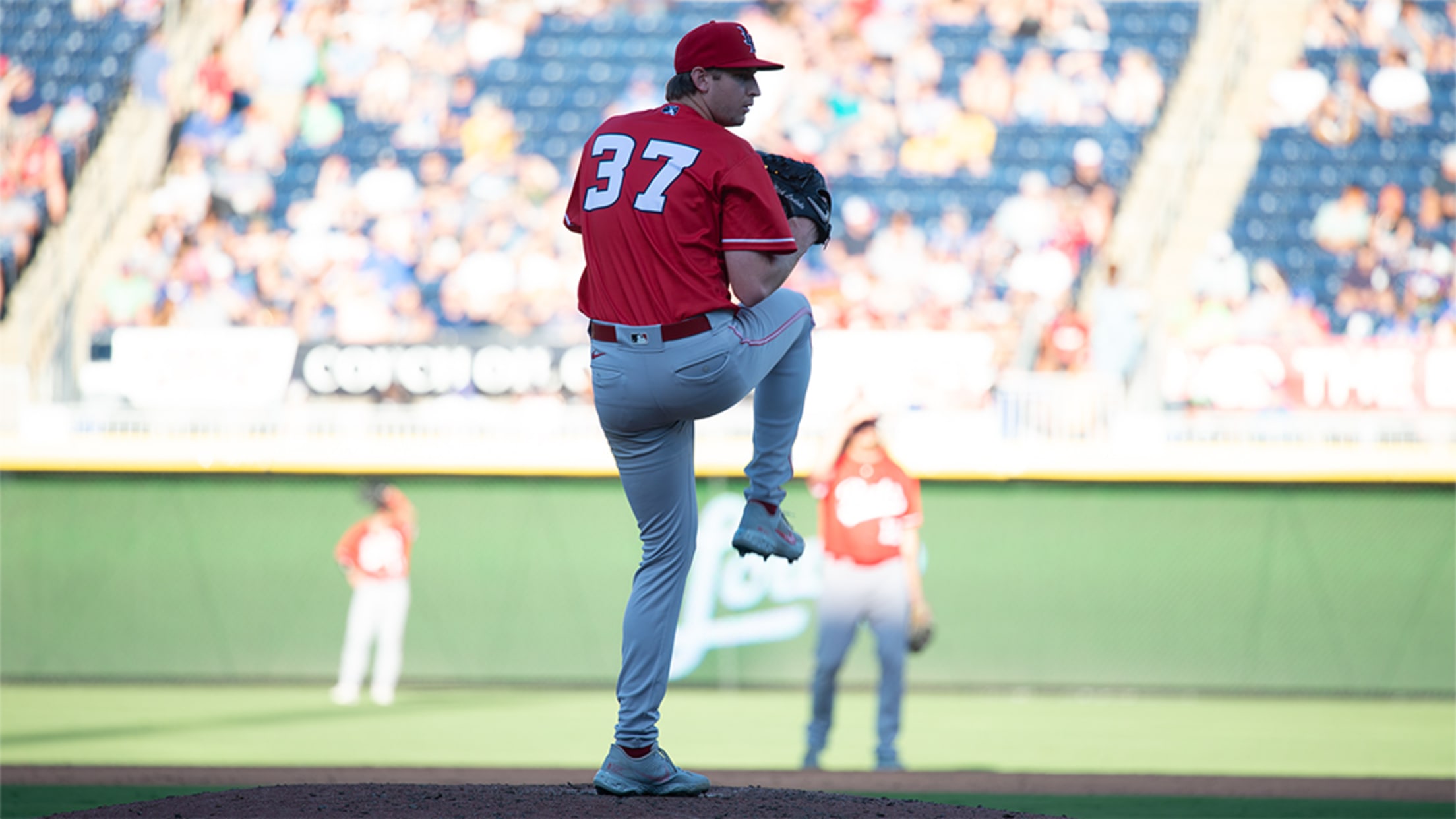 DURHAM, N.C. – Nick Lodolo struck out six in two innings of solid work, but the Bats couldn't complete a ninth inning rally and surrender game five to the Bulls 6-5 on Saturday night at Durham Bulls Athletic Park. [Box Score] Reds' rehabber, left-handed pitcher, Nick Lodolo made his first
DURHAM, N.C. – Nick Lodolo struck out six in two innings of solid work, but the Bats couldn't complete a ninth inning rally and surrender game five to the Bulls 6-5 on Saturday night at Durham Bulls Athletic Park.
Reds' rehabber, left-handed pitcher, Nick Lodolo made his first start with the Bats this season, throwing two strong innings, striking out six while only giving up two runs on four hits.
The game was knotted at 2-2 at the time Lodolo exited the game. Durham jumped out to an early 2-0 lead in the first inning, but the Bats answered in the next frame, scoring two runs on an RBI double from Sandy Leon that scored Stuart Fairchild from first and an RBI single from Alejo Lopez that scored Leon.
Louisville took its first lead of the game in the top of the fourth inning, as Sandy Leon recorded another RBI on a line drive single to centerfield to take a 3-2 lead.
The Bulls tied the game in the bottom of the fifth before the Bats worked to take the lead back in the sixth as Leon struck again with another RBI single, scoring Trey Amburgey from second base.
Durham broke through in the home half of the sixth, scoring three runs with two outs in the inning to take a 6-4 lead.
Louisville put together a rally in the top of the ninth, scoring a run on an RBI sac fly off the bat of Cristian Santana, moving Lorenzo Cedrola to third base with two outs, but the rally would come up just short as the Bats fell 6-5.
The six-game series between Louisville and Durham will conclude tomorrow on Father's Day, June 19, at 5:05 pm E.T. at Durham Bulls Athletic Park. Right-handed pitcher Robert Dugger (0-3, 5.13) will make his second start of the week for the Bats while righty Kevin Herget (3-0, 1.97) will take the hill for the Bulls.