Morales puts on a show for Chukars
Royals infield prospect sets career highs with five hits, five RBIs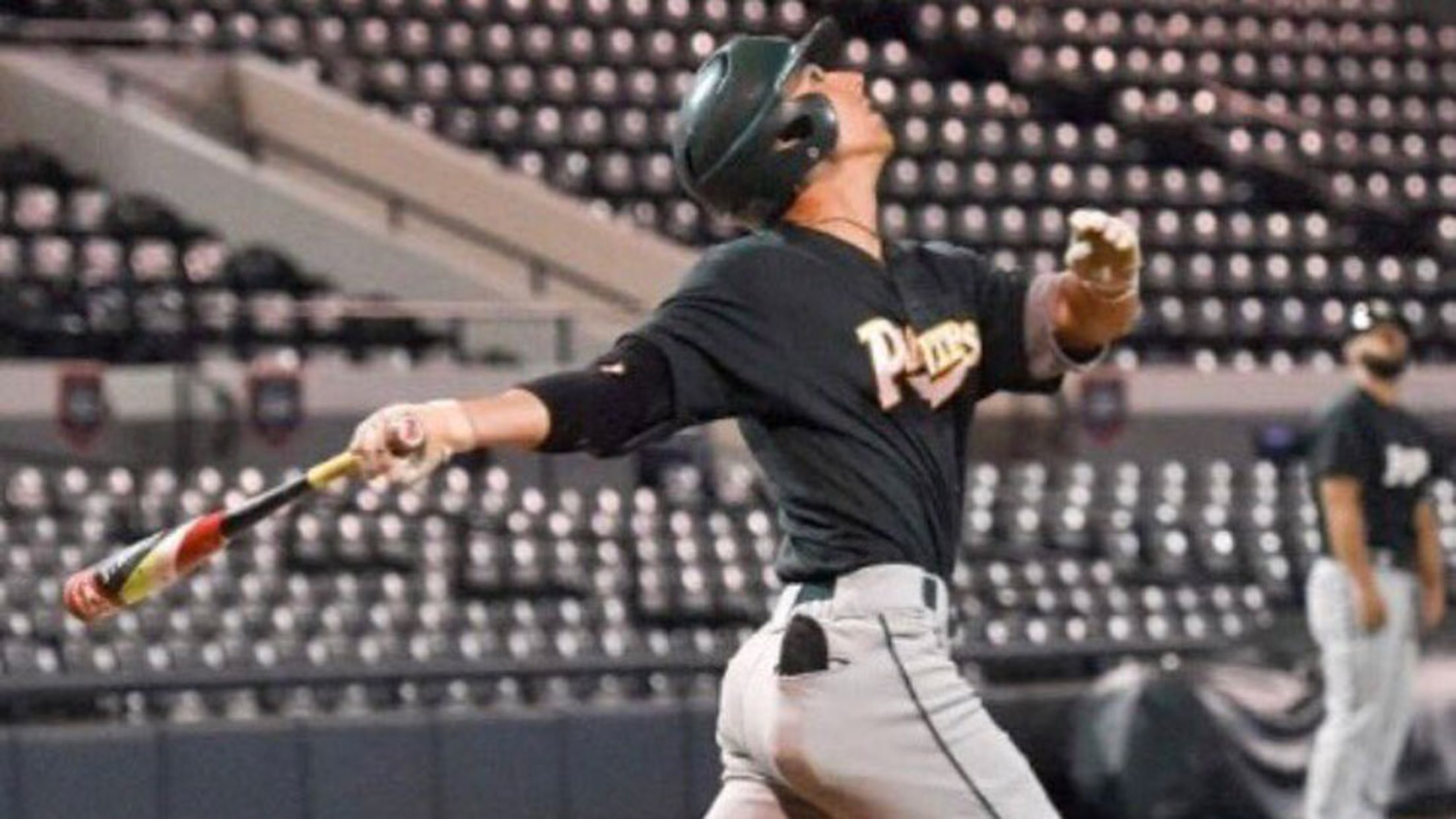 Matt Morales was drafted in the 23rd round in June out of Palm Beach State Junior College. (Photo courtesy of Matt Morales)
According to his Idaho Falls manager, Matt Morales is the type of player who can beat you with a number of different skills. His performance Wednesday backed up that notion. The Royals infield prospect went 5-for-5 with a walk and drove in five runs to lead the Rookie-level Chukars over the
According to his Idaho Falls manager, Matt Morales is the type of player who can beat you with a number of different skills. His performance Wednesday backed up that notion.
The Royals infield prospect went 5-for-5 with a walk and drove in five runs to lead the Rookie-level Chukars over the Billings Mustangs, 15-9, at Melaleuca Field.
Box score
"He brings a lot to the table," Idaho Falls skipper Justin Gemoll said. "He's got a short, compact swing and he's a plus-runner who can steal bases. And he's a good defensive guy who could play shortstop or second base."
Following a single to center field in the first inning, Morales drove in a pair of runs with a base hit to right in the second. The 20-year-old made it three hits in as many innings with another two-run knock to center in the third.
"He's got a quick swing and is a gap-type hitter that can drive the ball and he can run, so when you put those two things together, he's a good-looking player for us."
Morales drew a walk in the sixth before resuming his hit parade in the eighth. The Palm Beach State Junior College product singled to right and then beat out an infield hit to second base in the eighth to cap his career night.
"Tonight he hit the ball hard and they found holes. He had five big RBIs and scored some runs," Gemoll said. ""He's a confident kid. I don't think he reads too much into things and he competes every single pitch, which is a great thing for a young player."
In 18 games with Idaho Falls, the Royals' 23rd-round selection in this year's First-Year Player Draft, is batting .309 with six doubles and 11 RBIs. The Florida native has recorded five multi-hit games and reached base in all but three games this year.
"We've got him at the top of the order and he brings a lot to the table so he can stay there," Gemoll added. "So far he's been as advertised for us. He's got the speed to steal and be a run scorer because he gets on base any way he can. He competes well on a daily basis and does whatever it takes to win."
• Get tickets to a Chukars game »
Darrell Miller drove in three runs for Idaho Falls. The 23-year-old catcher is hitting .407 through his first 29 games this season.
Right-hander Dillon Drabble (1-2) notched the win after allowing three runs -- two earned -- on seven hits without a walk and eight strikeouts in six innings.
Billings second baseman Alejo Lopez went 3-for-5 with a double and four RBIs.
Michael Leboff is a contributor to MiLB.com.