"MICHAEL!" Homer, 5.0 Innings from Mariot Down Redbirds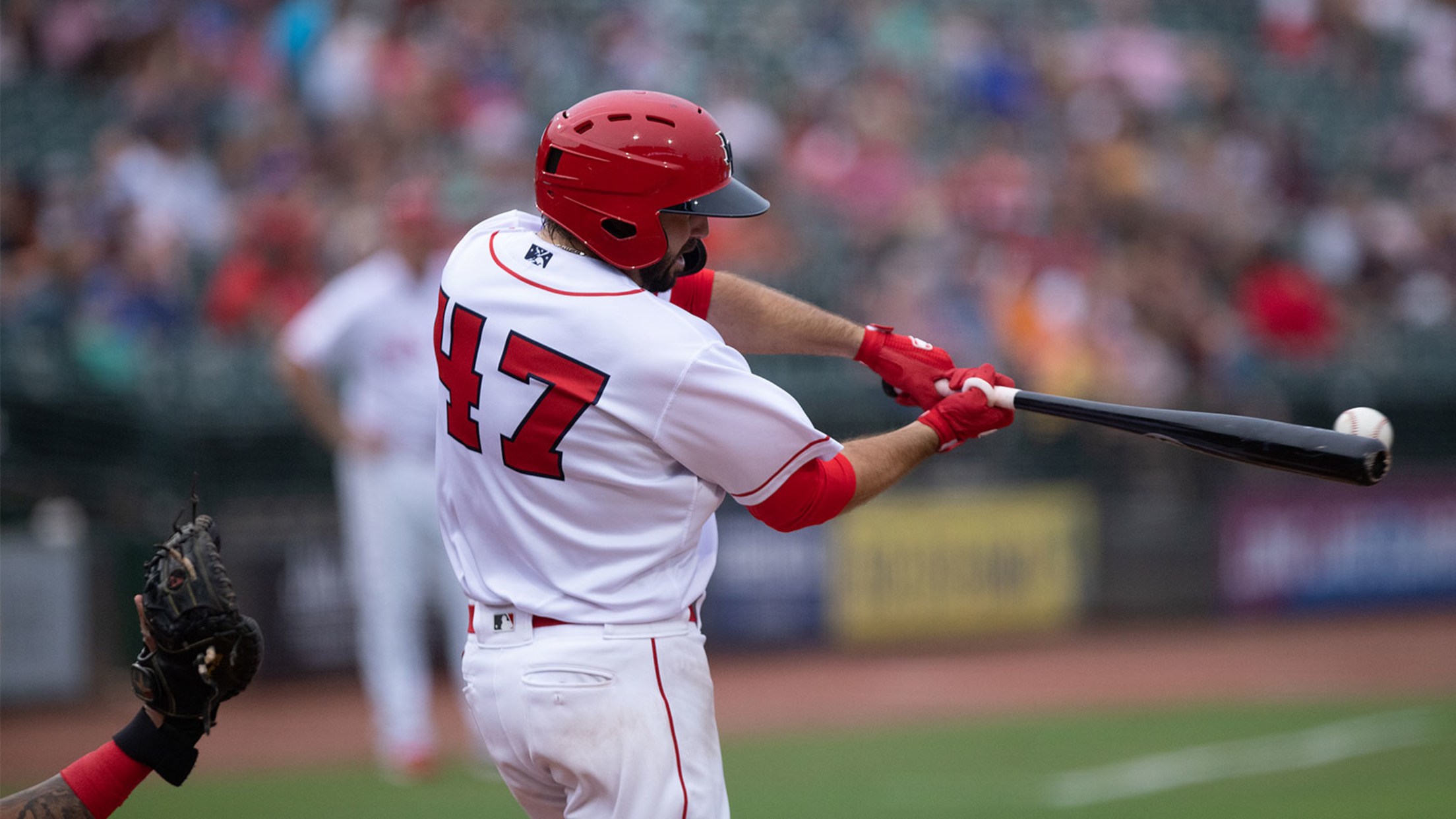 -LOUISVILLE, KY. – Michael Mariot homered off his counterpart, top prospect Matthew Liberatore, and pitched 5.0 one-run innings to help lead the Louisville Bats past the Memphis Redbirds 9-3 Tuesday night at Louisville Slugger Field. [BOX SCORE] The Bats are now 6-3 over their last nine games and have won
-LOUISVILLE, KY. – Michael Mariot homered off his counterpart, top prospect Matthew Liberatore, and pitched 5.0 one-run innings to help lead the Louisville Bats past the Memphis Redbirds 9-3 Tuesday night at Louisville Slugger Field.
The Bats are now 6-3 over their last nine games and have won three consecutive home contests dating to June 26 against Indianapolis.
The Bats ambushed Liberatore, who is ranked as the No. 27 overall prospect in baseball by MLB.com, plating seven runs over the first three innings. Alfredo Rodriguez and Mark Payton each singled home a run in the first frame, Mariot went deep for his first professional hit to open the second inning and plated a second run with a single in the third, and Chris Okey tripled for just the fourth time in his career as part of the offensive surge.
With the large cushion, Mariot cruised with five scattered hits and three strikeouts over his 5.0 innings of work. He allowed a homer to Juan Yepez as his only blemish en route to his first victory of the season. The right-hander has now worked 5.0 frames with two or fewer earned runs in four of his first five starts with the Bats.
SiriusXM All-Star Futures selection Jose Barrero continued his impressive debut with Louisville by plating his eighth run in just seven Triple-A games for the Bats.
The two teams continue their six-game series Wednesday night at Louisville Slugger Field at 7 p.m. RHP Jeff Hoffman (0-0, 0.00) is slated to make a rehab start for the Bats, while RHP Jake Woodford (0-1, 18.00) will get the ball for the Redbirds.