Monday Mailbag (12/12/22) - Player Appearances, Beerfest, & Birthdays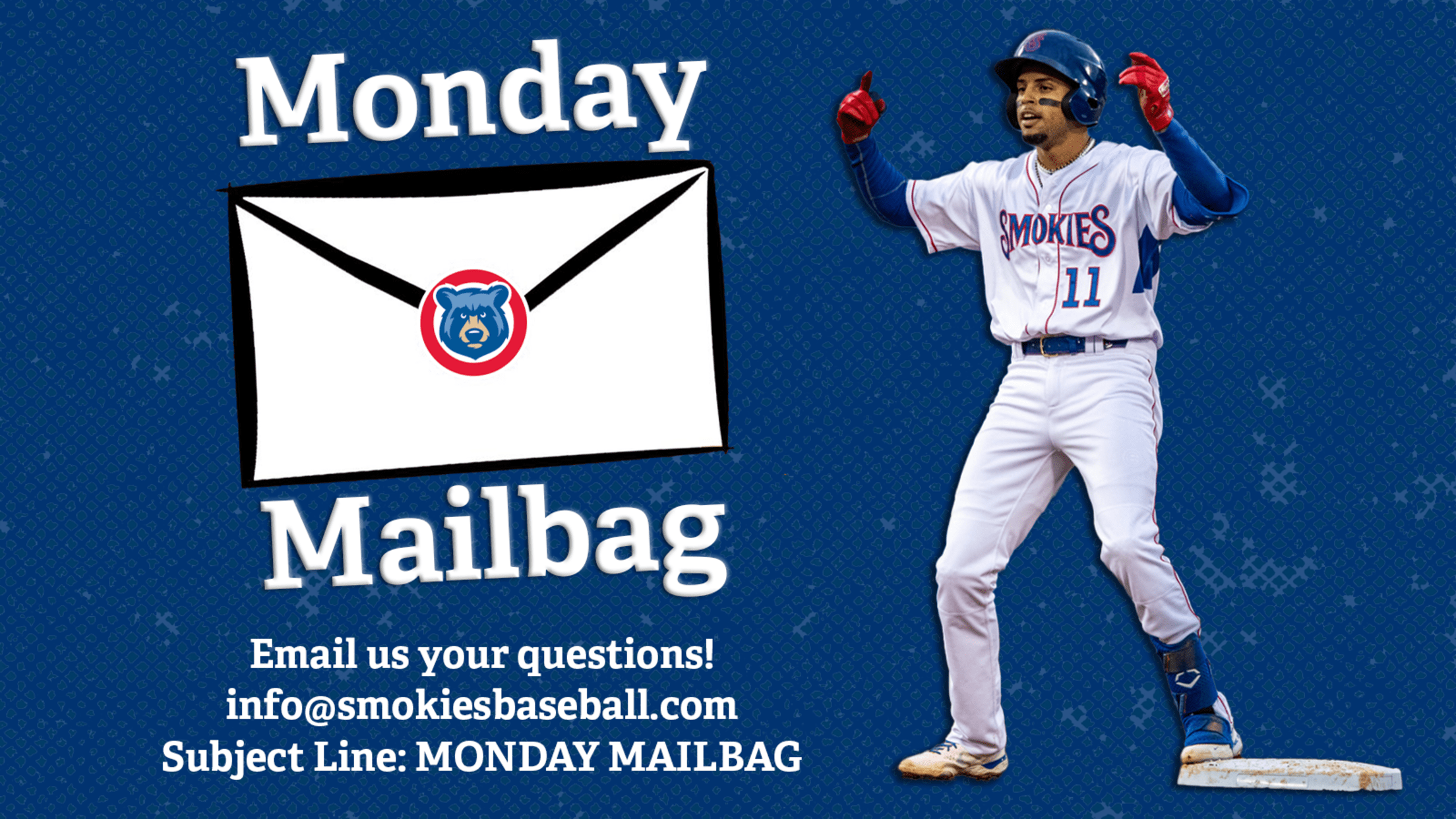 Introducing Monday Mailbag! Want to know how long the grass must be for a game, or what new ballpark treats we have lined up for next season? Email us any time at [email protected] with the subject line MONDAY MAILBAG. Here is our first mailbag! Q: "How do you know how
Introducing Monday Mailbag! Want to know how long the grass must be for a game, or what new ballpark treats we have lined up for next season? Email us any time at [email protected] with the subject line MONDAY MAILBAG. Here is our first mailbag!
Q: "How do you know how tall the grass is for the whole field? Does the height of the grass matter?" - Ben R.
A: We use a special tool called an accu-gage that allows us to set the height of our mowers. For us here at the Smokies, we keep the grass at half an inch and we check the height of the mowers every couple of days to ensure that it is even and still our desired height. The height of the grass does matter because different heights of the grass make the ball roll at different speeds. - Duncan Long, Head Groundskeeper
Q: "Years ago Dale Murphy came to the stadium and there was a lunch with Murph and autograph session, any plans for any similar type of former MLB player appearance this year?" - David G.
A: Over the last few seasons we have had the opportunity to have these type of private meet-and-greets with baseball movie celebrities. Two years ago we hosted Chauncey Leopardi, the actor who played Squints in 'The Sandlot,' and last season we had Thomas Ian Nicholas, the actor who played Henry Rowengartner in 'Rookie of the Year.' With this, we are all about creating memories that last a lifetime, and I believe a strong representation of that is having our fans take part in these type of experiences. We are currently creating our promotional calendar, and we certainly plan on having appearances at some capacity for the 2023 season. - Aris Theofanopoulos, Assistant General Manager of Marketing & Entertainment
Q: "Are you doing Beerfest again?"
A: Even when the Smokies are not in town, we're doing plenty of fun things at the stadium! Two of our biggest events are in the planning processes right now, and that's our Smokies Trot 5K and Fun Run and our Smokies Beerfest! We look forward to these events every year, and we always hope to make them bigger and better for the fans! Along with these events, we are also brainstorming other ideas to bring even more fun family events to you! Make sure to keep an eye out on our social media to see when all of our fun special events will be announced. - Morgan Messick, Director of Outside Events
Q: "What do you get from doing a birthday party at the stadium?" - Kelsey A.
A: Our birthday package comes with ten tickets, your OWN Food City cookie cake, ten ice cream vouchers, and on each of the ten tickets, there would be $7 added onto the ticket to allow each individual to indulge in our concession stands, our GoTeez Locker Room Team Store, or our restaurant here at the stadium, the Batter's Box Bar + Grill! For the birthday boy/girl, he or she would have the option to throw out the FIRST PITCH for that night! Furthermore, he or she would also have the option to get on top of the dugout with Homer Hound and our Rally Crew as the entire crowd sings 'Happy Birthday!,' along with being able to announce some of the Smokies' Players over our PA System in the Smokies' Press Box! - Emily White, Director of Group & Ticket Sales