Pirates streak comes to end in 5-0 loss to Pulaski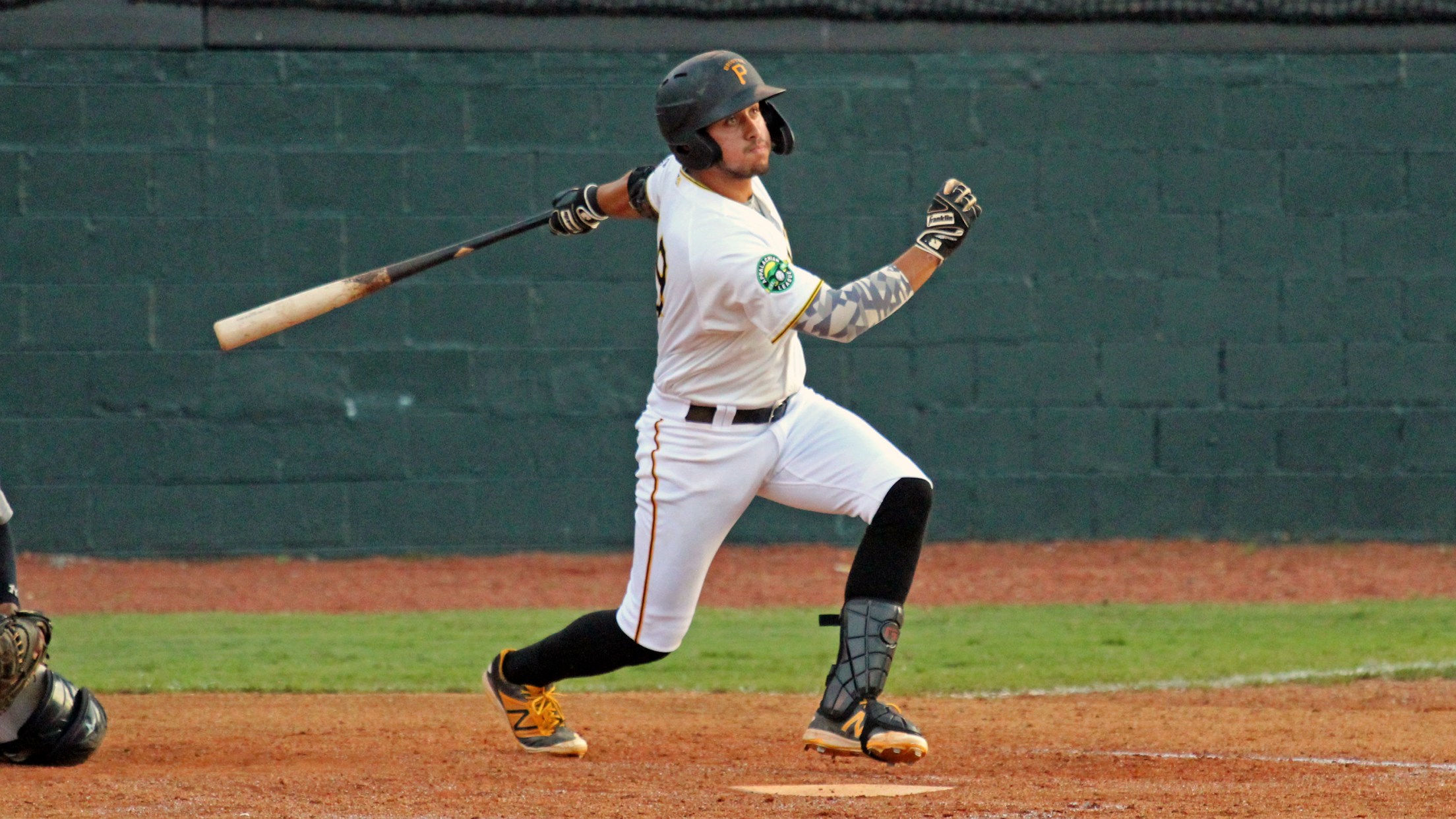 The Bristol Pirates saw their five-game winning streak come to an end on Monday night, as they were shutout 5-0 by the Pulaski Yankees in the series finale.The Pirates did not have a base runner until the fourth inning when second baseman Josh Bissonette and catcher Eli Wilson both reached
The Bristol Pirates saw their five-game winning streak come to an end on Monday night, as they were shutout 5-0 by the Pulaski Yankees in the series finale.
The Pirates did not have a base runner until the fourth inning when second baseman Josh Bissonette and catcher Eli Wilson both reached on errors. It wouldn't be until the fifth inning that Bristol picked up their first hit when center fielder Daniel Rivero singled to right with two outs. The Pirates recorded hits in each of the final four innings, but they were unable to score as they were shutout for the first time in 15 games.
Rivero led the Pirates at the plate in the loss, finishing 2-for-3 with a pair of singles. Designated hitter Marshall Gilbert made his professional debut on Monday, as he picked up his first career hit and ended the night 1-for-4. Bissonette and first baseman Ernny Ordonez were the only other Pirates to get a hit, with both finishing 1-for-4.
Starter Jose Maldonado dropped to 2-2 on the year after allowing one run on two hits and two walks over two innings. Trey McGough, Bear Bellomy and Oliver Garcia combined to shut down the Yankees offense over the final 4 2/3 innings, allowing just four hits and one walk while striking out seven. After Monday's appearance, Bellomy has not allowed an earned run over the first nine innings of his career while striking out 12.
The Pirates (11-9) now sit in a tie with Elizabethton for second place in the Appalachian League West Division, and they are 1/2 game behind Johnson City for first. After an off day tomorrow, the Pirates will host the Cardinals for a three-game series beginning on Wednesday. Luis Ortiz will get the start for Bristol, having allowed one run on three hits over five innings in his last start at Kingsport.