Pitching Silences Thunder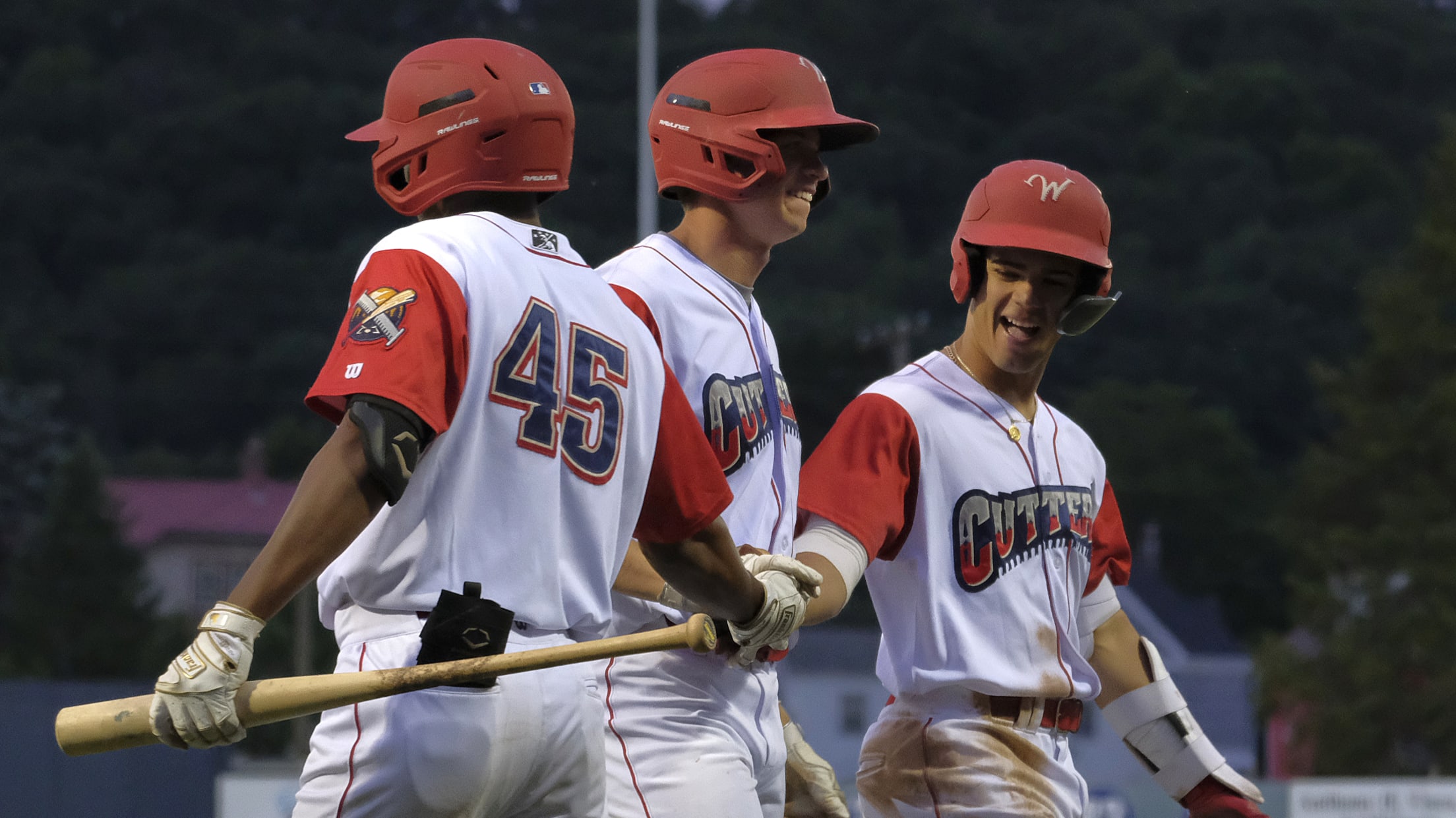 Williamsport, PA. - Four Crosscutters pitcher combined to hold the Thunder to one run as Williamsport picked up a 6-1 win, securing the series sweep of Trenton. Crosscutters starter Nick Cosentino was solid in his second start of the season, working four scoreless frames, striking out 6 Trenton batters before
Williamsport, PA. - Four Crosscutters pitcher combined to hold the Thunder to one run as Williamsport picked up a 6-1 win, securing the series sweep of Trenton.
Crosscutters starter Nick Cosentino was solid in his second start of the season, working four scoreless frames, striking out 6 Trenton batters before being relieved in the top of the 5th inning.
Eduardo Rivera took over for Cosentino, and had a bounce-back performance, working two scoreless frames, striking out three batters en route to his first win of the season.
The Crosscutters offense awoke in the 5th inning, scoring all six of their runs in the frame. Christian Olivo plated the first two Cutters runs with his first hit of the season, a hard hit single up the middle to plate Jaxon Shirley and Isaac Nunez giving Williamsport a 2-0 lead.
Josh Bostick scored the 3rd Cutters run on a passed ball. Trey Steffler drove in the next two runs for the Crosscutters, blistering a single into right-center, chasing home Olivo and Damon Hale to make it 5-0.
Steffler would score the sixth and final run of the inning for Williamsport on a wild pitch, giving the Cutters a 6-0 advantage through five innings of play.
Tyler LaPorte took over in the 7th inning out of the Cutters bullpen, allowing one run on three hits, striking out three batters in his outing. Holden Christen tossed a perfect frame in the top of the 9th inning, striking out two, and closing out the win for Williamsport.
Williamsport continues their current homestand tomorrow night as they welcome in the rival State College Spikes. First pitch is scheduled for 7:05 p.m. at Muncy Bank Ballpark.
Cutter Carvings - Crosscutters pitchers have struck out 99 batters over 69 innings in their first eight games of the season…The win improves the Cutters to 3-0 at home this season…It was the Crosscutters 2nd series sweep and 2nd series win of the season…Five Cutters hitters recorded their five hits…