Player Profile: Jimmy Joyce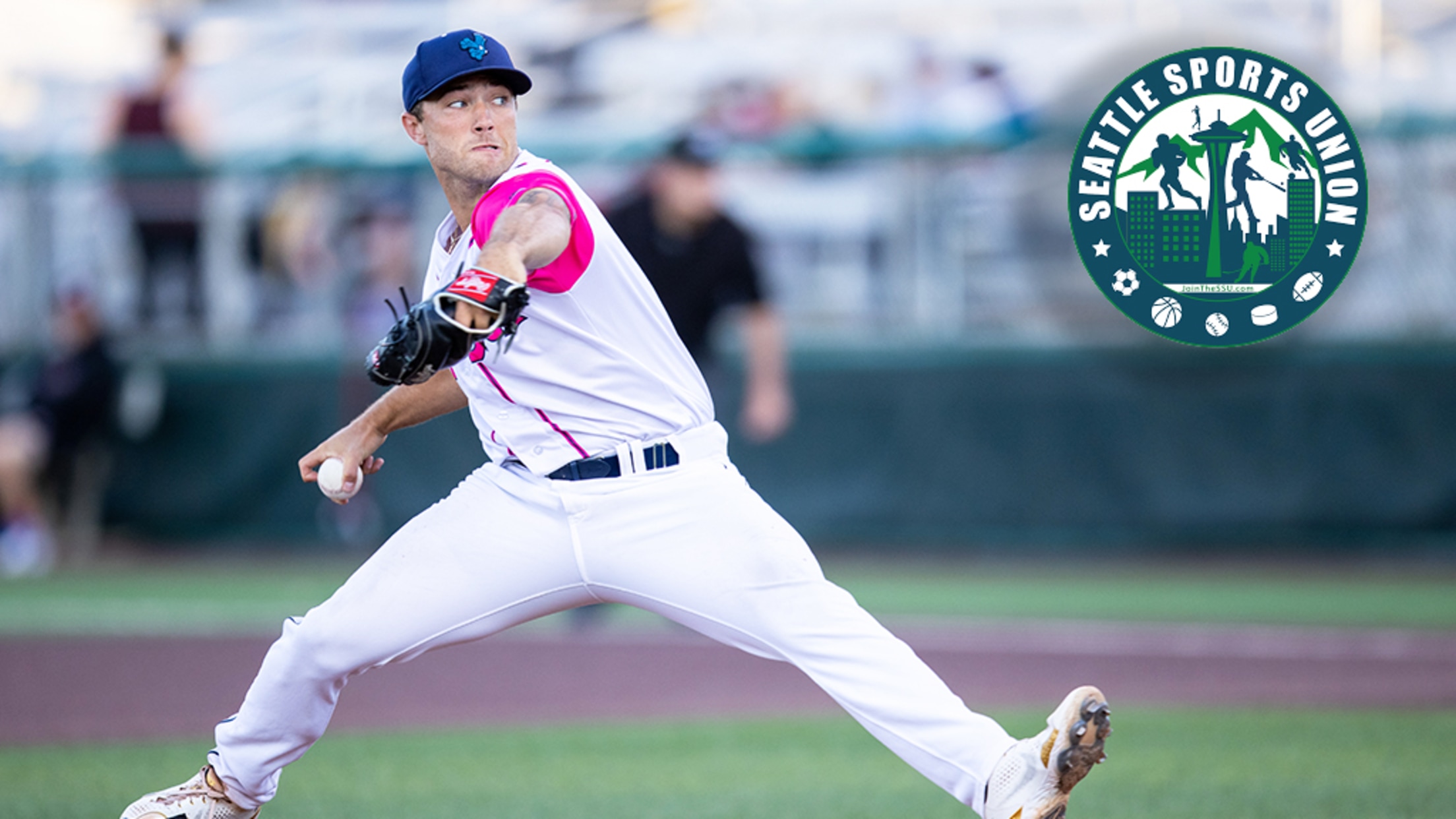 James Edward Joyce is a right-handed pitcher with the Everett AquaSox. He was drafted by the Mariners in the 16th round of the 2021 Major League Baseball Draft out of Hofstra University. **SSU: Thank you for joining us, Jimmy. What a great opportunity to get to know you. So, you
James Edward Joyce is a right-handed pitcher with the Everett AquaSox. He was drafted by the Mariners in the 16th round of the 2021 Major League Baseball Draft out of Hofstra University.
SSU: Thank you for joining us, Jimmy. What a great opportunity to get to know you. So, you were born and raised in New York? When did you start playing baseball?
JJ: Yes sir, I was born and raised in New York. I was born in in Wantagh, New York and I grew up on Long Island. I probably started playing baseball at the age of 4 or five years from my recollection.
SSU: Have you always been a pitcher?
JJ: I didn't become a full-time pitcher until my junior year of college. I grew up mainly playing shortstop and pitcher. In college, I played outfield but that eventually lead to me becoming a pitcher full-time. I decided during my sophomore year that I wanted to focus just on pitching my junior year on.
SSU: Where did you attend college? How many years did you play and what do you feel was your best season?
JJ: I attended Hofstra College in New York, about 20 minutes from my home. I attended all 4 years. My senior year was probably my best season where I had 89 strikeouts and finished with a 3.70 E.R.A. on the mound. I even made the second team All-Colonial Athletic Association team for my last year in college which was an honor.
SSU: How was the experience playing for Hofstra University?
JJ: We had a great group of guys there, close-knit. We were not a powerhouse or anything but my first year there we made regionals, the first time ever in school history, so that was a pretty cool experience.
SSU: We've got to ask, what was it like growing up on Long Island?
JJ: I really loved it. Everything is so close in proximity. All my family basically lived in two towns right next to each other. Everyone knows everyone and everything because we were all so close. The best part of growing up on Long Island was the food.
SSU: What's your favorite food?
JJ: I don't think I really had a favorite food. I will say that sandwiches were amazing where I grew up. Great Pizzas and Bagels too lol. The Italian food was outstanding as well.
SSU: Did you ever play summer ball? Were there some fun things you guys did after games?
JJ: I sure did. My first was in upstate New York my first couple of summers and later I played in South Hampton another summer. Some fun times in both leagues. To be able to get up every day, drive to the field and see all the mansions and beaches was quite an ordeal. One of my host families had a nice home on the bay which made it pretty cool to come home too after every game. After games we liked to go paddleboarding, fishing and did lots of swimming too.
SSU: How many pitches do you throw?
JJ: I currently throw three pitches. I throw a fastball, curveball and changeup.
SSU: Where were you last summer on draft day?
JJ: I was playing summer ball and was at my host family's home. They lived on a farm, a 200-acre farm which served as a dairy farm. I was sitting on the front lawn with a few of my buddies when the Seattle Mariners called me. I know it's been a year now but to me it still feels like yesterday. I was so excited when they called me.
SSU: Did you know that Seattle was interested in you?
JJ: To be honest, no. I didn't think that they were going to take me because I had only gotten one call from them prior to the draft. They called me in the 12th round and said I was on their short list and chances were good that I would be a Seattle Mariner, and you know what? They chose me in the 16th round and were true to their word.
SSU: What was your first reaction when you arrived in Everett?
JJ: I arrived in Everett last summer after starting out in rookie ball in Arizona. My first game was at Eugene and when I arrived at their bullpen, I just had this indescribable feeling. We were in a big ballpark with lots of fans, something I truly won't ever forget.
8 strikeouts for Jimmy Joyce in his @EverettAquaSox debut. pic.twitter.com/FE7Mi4p1rI

— Mariners Player Development (@MsPlayerDev) August 22, 2021
SSU: What is the Mariners plan for you? Did they say? To continue to be a starting pitcher or perhaps a relief pitcher?
JJ: As far as I know, I will continue to be a starting pitcher until they tell me different. I love everything about being a starting pitcher. It suits me better. I feel that I become a stronger pitcher the deeper I pitch into a game.
SSU: What do you like to do in your free time?
JJ: I love spending time with my family and all my cousins. I also like to play video games and hacky sack. I love Call of Duty and MLB the Show.