Ports Virtual Back to School Drive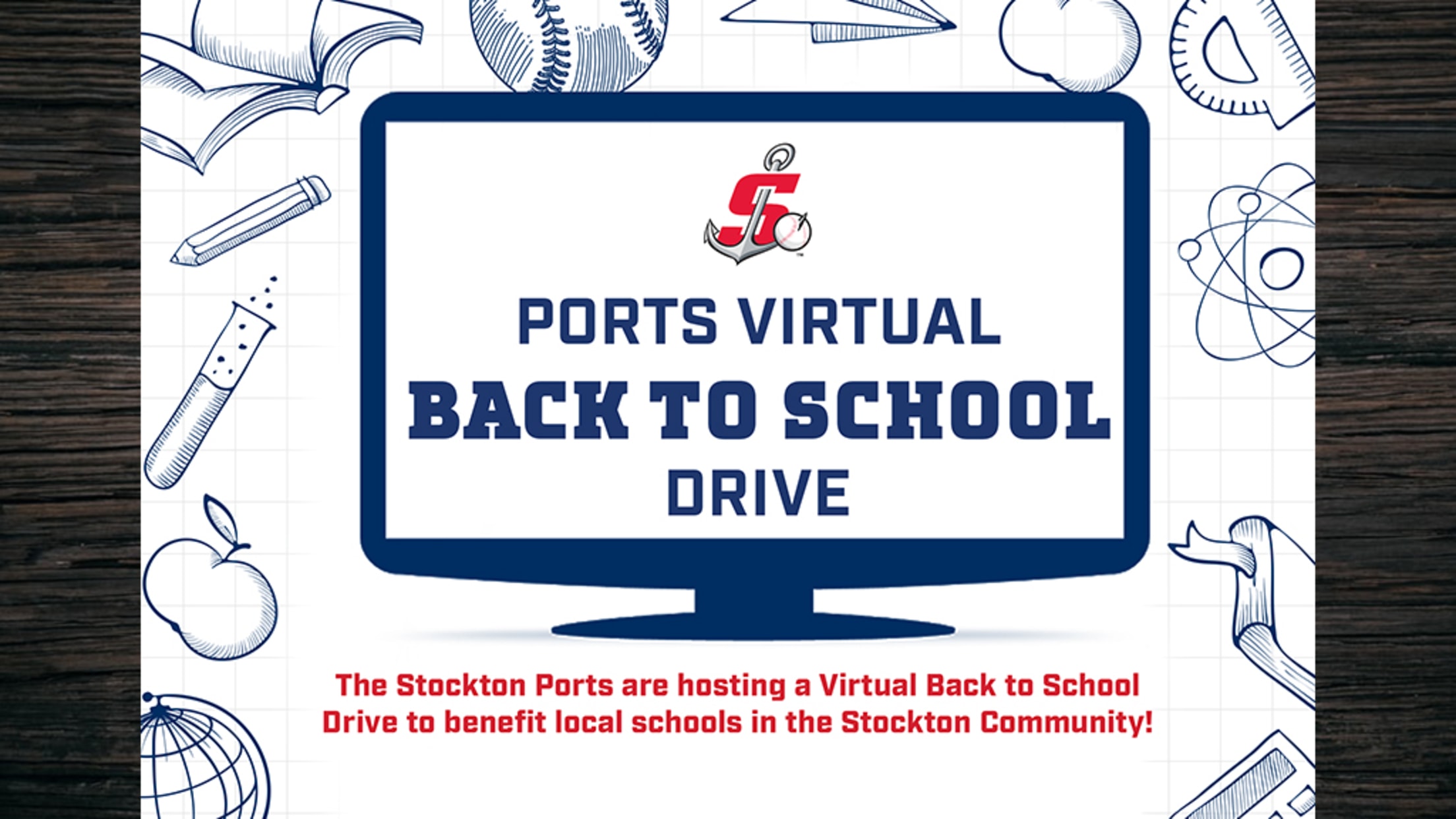 The Ports are excited to launch it's Virtual Back to School Drive, starting today and running until September 14! The purpose of this event is to support local schools in the community and provide schools, teachers, and students with the proper supplies and visual learning materials to enhance both online
The Ports are excited to launch it's Virtual Back to School Drive, starting today and running until September 14!
The purpose of this event is to support local schools in the community and provide schools, teachers, and students with the proper supplies and visual learning materials to enhance both online and in person education. This drive gives the Ports the opportunity to interact with the community and give back to those schools, especially during times where many schools are dealing with the downfalls of COVID-19. Schools we will be supporting are Hong Kingston Elementary, Pittman, Pulliam Elementary, John Adams Elementary, John F. Kennedy Elementary and Cleveland Elementary.
In order to follow safety protocols and guidelines regarding COVID, we will allow the local community to contribute to the back to school drive without having to leave their house! We are asking for Monetary Donations that will be used towards gift cards for teachers to purchase software educational enhancements to best supply their students with the proper learning material for virtual learning. Gift cards will be to Target, Walmart, Amazon, Office Depot, Teachers Paying Teachers, etc.Donations can be done online on the Ports Website. Donation values are in increments of $5, $10, $20, and $50, but multiple donations are able to be combined to add up to $15, $30, $40, etc.
Donor names will be featured on "The Honor Roll" page on the Stockton Ports website. Donors also have the opportunity to win one of the three special gifts - the more you donate, the more chances you have to win a gift!
Gift 1: A suite with 16 tickets to a game in 2021
Gift 2 and 3: 2020 Giveaways (One of each of the 2020 Giveaways)
Learn more and donate HERE!
To donate a specific amount, contact Christine in the Ports Front Office at 209-644-1967.
For additional information or questions, contact Jordy Feneck at <a href="mailto:[email protected]" target="blank" >[email protected]_