R-Phils Add Two to Front Office Staff
Former Interns Mara Fulmer and Jenna Lawville Join Fightins Full-Time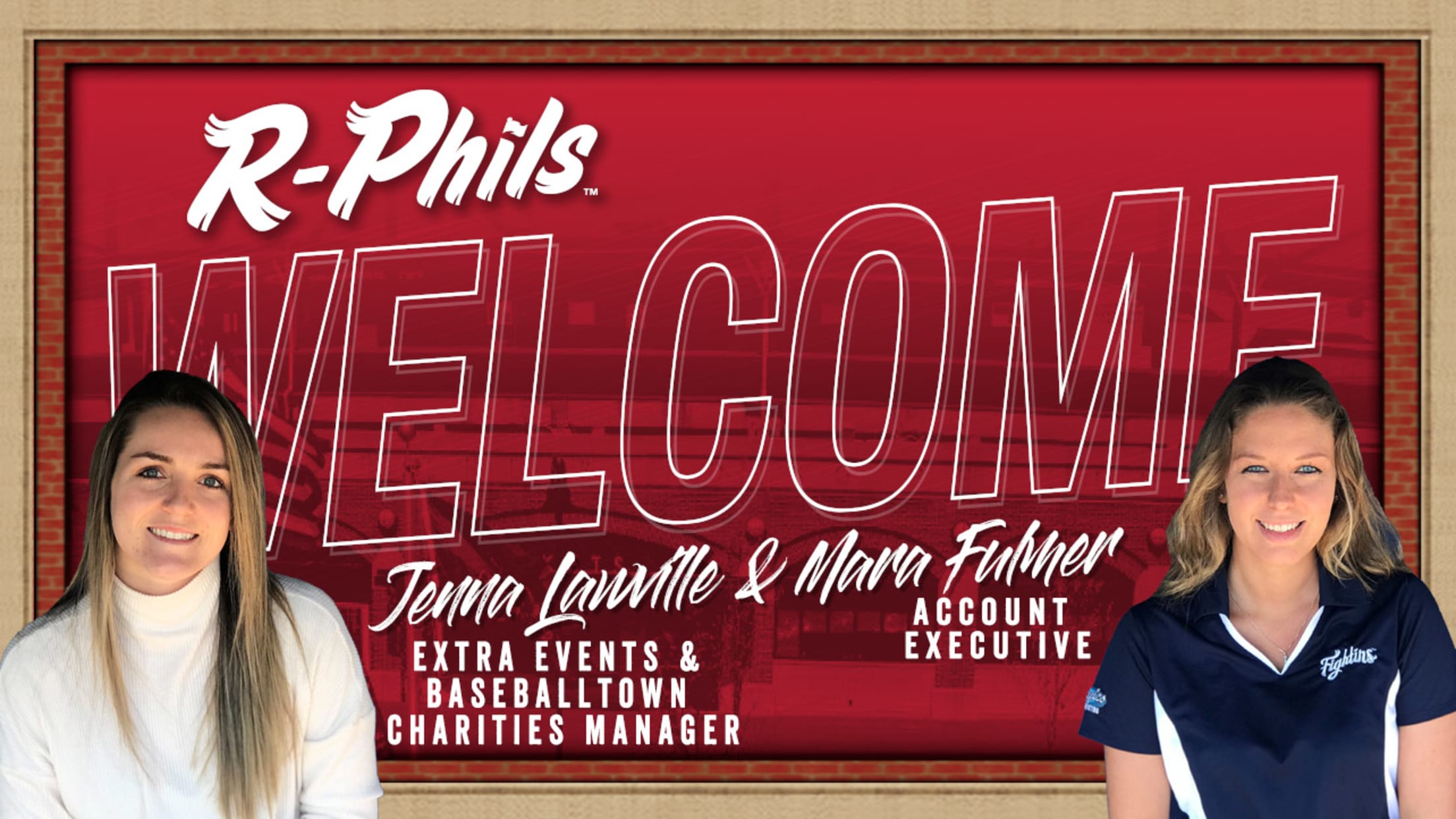 (Reading, PA) - The Reading Fightin Phils have announced two new full-time additions to their front office staff, as Mara Fulmer has been hired as an R-Phils Account Executive, and Jenna Lawville has been added as the R-Phils Extra Events and Baseballtown Charities Manager. Fulmer is a graduate of Ursinus
(Reading, PA) - The Reading Fightin Phils have announced two new full-time additions to their front office staff, as Mara Fulmer has been hired as an R-Phils Account Executive, and Jenna Lawville has been added as the R-Phils Extra Events and Baseballtown Charities Manager.
Fulmer is a graduate of Ursinus College with a major in Applied Economics, and a triple minor in Finance & Accounting, Statistics, and Mathematics. The Pennsburg, PA native became the Fightin Phils' first-ever accounting intern during the 2019 season.
Her primary responsibilities as a member of the full-time staff are to handle the accounting needs of the merchandise store and groups department, while also handling nearly all of the accounts receivable.
"I'm super excited to be going into this season as a full-time staff member, as working in baseball has been my dream since I was little," Fulmer said. "It makes it even better to be in Baseballtown, a place with hard-working staff, a beautiful stadium, and the best fans."
Lawville earned her bachelor's of science in Sport Administration from Lock Haven University.
A native of Upper Darby, PA, Lawville served as a Group Sales Intern for the R-Phils in 2019 and was also in charge of the Dugout Suite, RAM Club, and Loge Box waitress service.
Lawville will now serve as the Extra Events and Baseballtown Charities Manager, helping facilitate the Dream League and scheduling other events around the stadium.
"I'm excited to be back in Baseballtown as a full-time employee after having such a wonderful experience during my internship in 2019," Lawville said. "I'm very grateful for this opportunity, because being here is special and I'm looking forward to sharing that with our fans all season long."
The Fightins staff will welcome fans for the 2020 home opener on Thursday, April 9th, when the R-Phils take on the New Hampshire Fisher Cats at 7:10 p.m.