Ramon Borrego To Attend Twins Winter Caravan Pensacola
Blue Wahoos manager returns to Pensacola to meet fans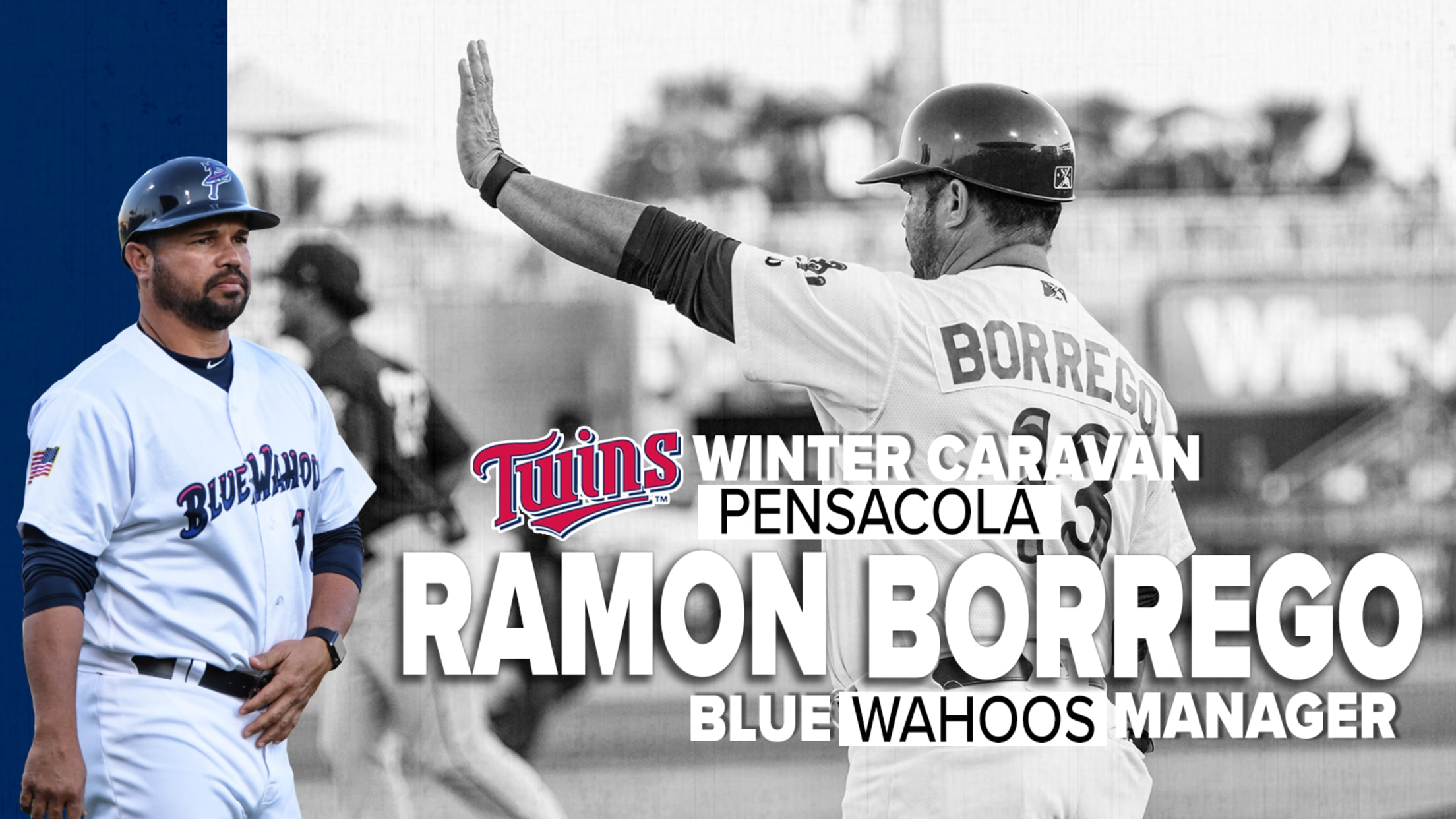 Ramon Borrego, announced as the Blue Wahoos manager for the 2020 season earlier today by the Minnesota Twins, will attend the Twins Winter Caravan Pensacola at Blue Wahoos Stadium on Thursday, January 16 from 5:00-7:00 PM. Fans will have the opportunity to meet, get autographs from, and participate in a
Ramon Borrego, announced as the Blue Wahoos manager for the 2020 season earlier today by the Minnesota Twins, will attend the Twins Winter Caravan Pensacola at Blue Wahoos Stadium on Thursday, January 16 from 5:00-7:00 PM. Fans will have the opportunity to meet, get autographs from, and participate in a question and answer session with Borrego at the event.
Borrego joined the Blue Wahoos in 2019 as their manager, promoted from High-A Fort Myers after leading the then-Miracle to the Florida State League title in 2018. In his first season at the Double-A level, Borrego guided the Blue Wahoos to the playoffs with a 76-63 record. Eight players coached by Borrego in 2019 graduated to the Major Leagues during the season.
The Minnesota Twins Winter Caravans is one of the longest running and most extensive team caravans in professional sports, bringing Twins players and personalities to numerous stops in over 40 communities throughout Twins Territory during the month of January. At the Pensacola Caravan stop, fans will have the opportunity to meet and get autographs from Balazovic, Contreras, and Borrego, attend question and answer sessions, shop for exclusive ballpark souvenirs and giveaway items at the team's first yard sale, get a behind-the-scenes look at Blue Wahoos Stadium, be the first to view the team's 2020 Promotional Schedule, pick out their seats for season and mini plan memberships, and have exclusive access to purchase 2020 Single Game Tickets in person at the event before they go on-sale to the general public on March 1.
More information on the Twins Winter Caravan Pensacola can be found at BlueWahoos.com. Additional guests attending the event will be announced soon at BlueWahoos.com and on Blue Wahoos social media accounts.