Black Bears Scrape Past Scrappers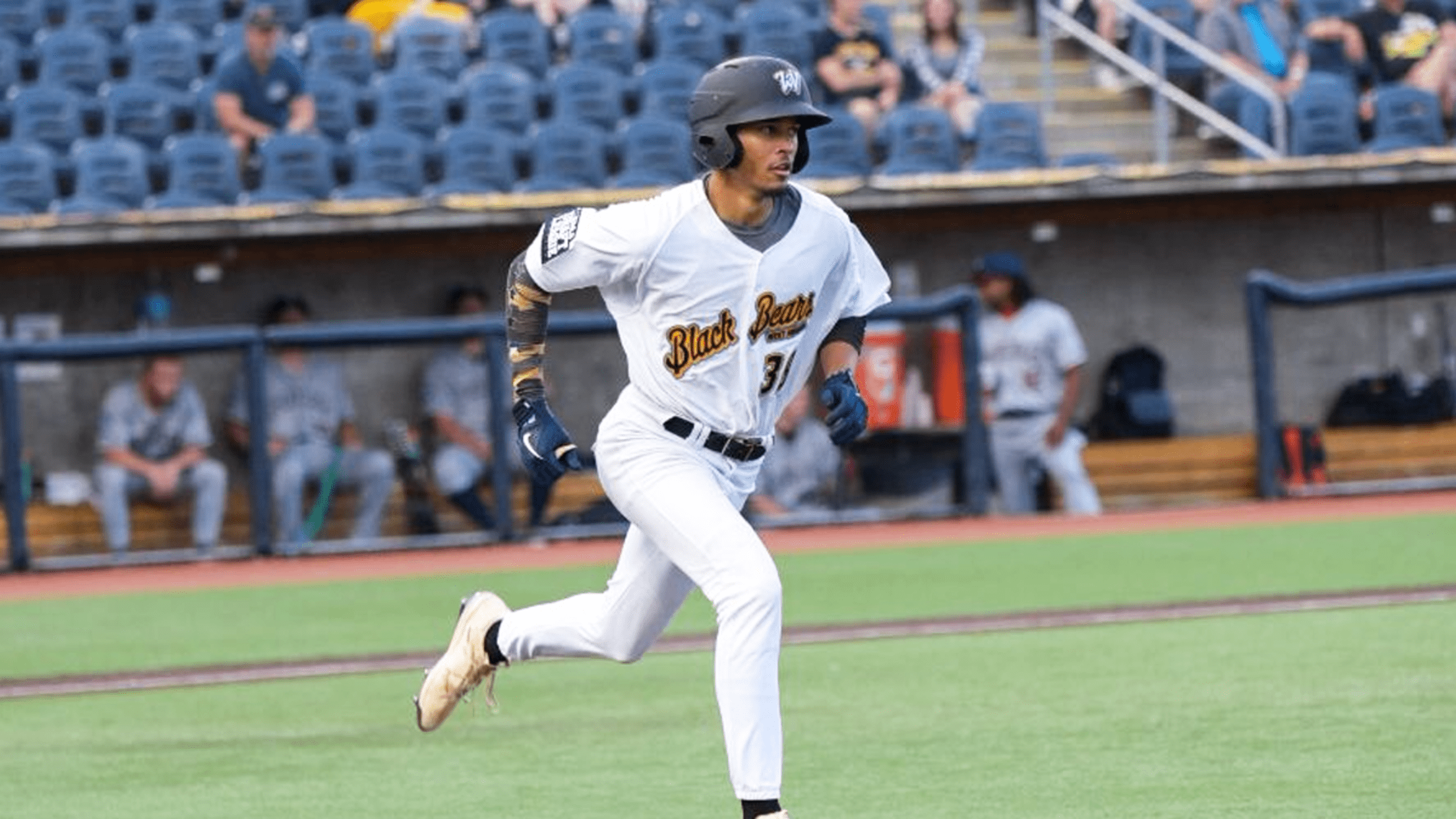 GRANVILLE, W. Va. – After facing a slow start and finding themselves in a 3-1 deficit, the West Virginia Black Bears rallied in the sixth inning to defeat the Mahoning Valley Scrappers 8-7 on Wednesday night. Three Black Bears recorded two or more RBIs in the tough offensive battle, including
GRANVILLE, W. Va. – After facing a slow start and finding themselves in a 3-1 deficit, the West Virginia Black Bears rallied in the sixth inning to defeat the Mahoning Valley Scrappers 8-7 on Wednesday night. Three Black Bears recorded two or more RBIs in the tough offensive battle, including newcomer and West Virginia native, LF Grant Hussey. With the win, the Black Bears have won five straight games and tie for first-place in the MLB Draft League.
Mahoning Valley struck first with one run on a West Virginia error in the top half of the first inning. Things were not looking up when the Scrappers retired the first three Black Bears batters of the night in order in the bottom of the first. But in the second inning, a well-hit double from Hussey put him in scoring position with one out on the board. Hussey scored his first run of the season when 2B Freylin Minyety dropped a mid-field single to tie the game 1-1 in the bottom of the second.
For the next three innings, the Black Bears could not find home plate as the Scrappers led 3-1 going into the bottom of the sixth. After a pitching change by Mahoning Valley, four consecutive batters were walked to cut the lead to 3-2. Another single from Minyety sent 1B Ryan McCoy and Hussey home to give West Virginia its first lead of the game. RF Amari Bartee hit his second double of the season and received two RBIs when he plated DH Ranko Stevanovic and Minyety. By the end of the inning, six Bears crossed home plate to give West Virginia a 7-3 lead going into the top of the seventh.
Mahoning Valley, however, refused to go quietly into the night and added three runs in the seventh to bring the score to 7-6. A double from C Tucker Mitchell and a single from Hussey put the Black Bears back up by two, adding the necessary insurance run to keep the lead. Despite a late run and the threat of a rally in the top of the ninth inning, West Virginia ended the game with a final score of 8-7.
In his second appearance for the Black Bears, Grant Hussey's performance was far beyond his years. The Parkersburg native and West Virginia University commit had a stellar performance, hitting 3-for-3 with 2 runs, 2 RBIs, a double and a triple that scored the winning run.
With this win, the Black Bears close the gap between the top-ranked Scrappers and tie for the lead in the MLB Draft League. West Virginia looks to extend their five-game winning streak in the series finale Thursday evening. Also on Thursday, Bark in the Park returns for its first of two sponsored nights at Monongalia County Ballpark, with dog tickets for $5 each. Proceeds from the dog tickets benefit the service dog training center, Hearts of Gold.