Reyes Rallies Hens Past Bats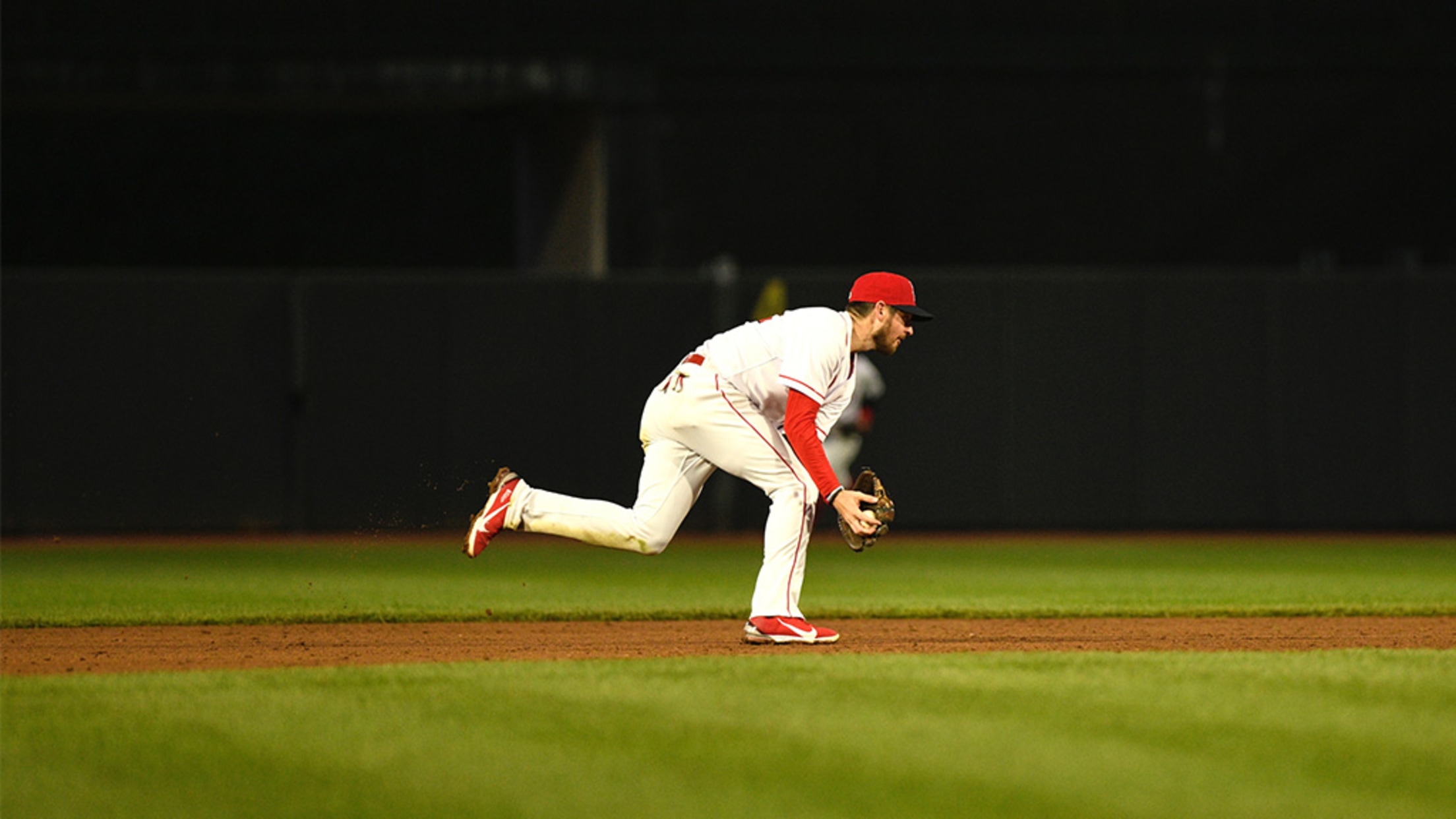 LOUISVILLE, KY – Jake Bauers walked and scored in the second inning to give the Bats an early lead, but MLB rehabber Victor Reyes powered a comeback with a double, two-run homer and three runs scored to lead the Toledo Mud Hens to a 4-1 win over the Louisville Bats
LOUISVILLE, KY – Jake Bauers walked and scored in the second inning to give the Bats an early lead, but MLB rehabber Victor Reyes powered a comeback with a double, two-run homer and three runs scored to lead the Toledo Mud Hens to a 4-1 win over the Louisville Bats 4-1 Friday night at Louisville Slugger Field.
Bauers coaxed a leadoff walk and advanced to third on a shot from Aristides Aquino that just snuck down the left-field line. Kentucky native JT Riddle then lifted a sacrifice fly to bring home Bauers and put the Bats up 1-0 in the bottom of the second.
With his double, Aquino has reached base in 23 consecutive games, dating back to the 2019 season. He is one of only 13 Bats batters in the last 15 years to notch a 23+ game on-base streak.
Reyes then went to work in the third, doubling to open the inning and scoring on a sac fly from Daz Cameron.
Two frames later, the Detroit Tiger rehabbing outfielder homered with one man on to boost Toledo's lead to 3-1.
The lead ultimately held for the Mud Hens, as three relievers combined for 5.1 shutout innings to slam the door.
Louisville and Toledo will continue their six-game series Saturday at 7:05 p.m. at Louisville Slugger Field. RHP Graham Ashcraft (2-1, 1.63) will take the mound for the Bats against RHP Nivaldo Rodriguez (1-1, 3.96).